Illicit Funds Aggravate Insecurity, Underdevelopment in Africa – Buhari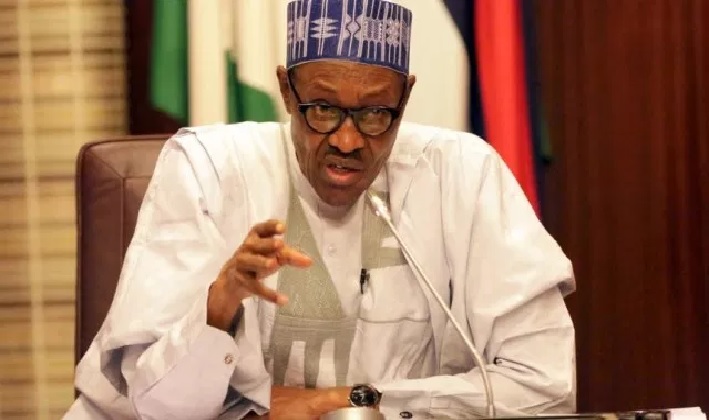 By Mathew Dadiya, Abuja
President Muhammadu Buhari has called on security agencies in Africa, especially the intelligence community, to tighten the loop against illicit financial flows, attributing rising security challenges and thwarted growth in the continent to sponsorship by those who profit from illegal financial activities.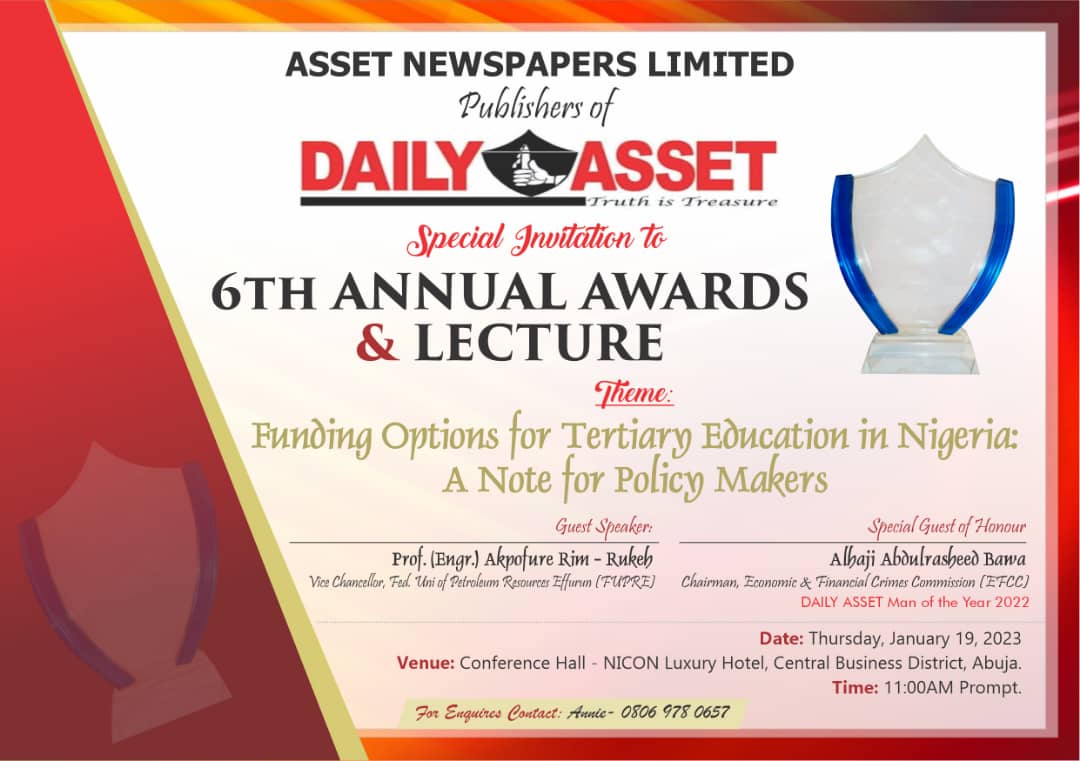 The President said this on Thursday in a keynote address at the opening session of the 16th Conference of the Committee of Intelligence and Security Services of Africa (CISSA), in Abuja.
Buhari said that development and stability on the African continent had been undermined by illicit outflows estimated to be about 60 billion US dollars annually.
He said: "Frankly, we may never know the true extent of the damage. Estimates, however, suggest that African countries lose over 60 billion US dollars annually due to illicit financial outflows, a staggering amount for a continent in dire need of development finance.
"Corroborating this figure, a United Nations Report on 'Illicit Financial Flows and the Problem of Net Resource Transfers from Africa: 1980-2009,' observed that during the period 1980 to 2009 between $1.2 trillion and $1.4 trillion was taken out of Africa. This figure is half of the current Gross Domestic Products of all the countries of Africa."
President Buhari noted that the theme for the conference, "Illicit Financial Outflows from Africa and its impact on National Security and Development,'' was most timely, urging stakeholders from the intelligence community of the 52 African countries to create a template of risk factors and actionable strategies and give priority to examining the links between crime and instability on our continent.
The President also challenged the conference to put measures in place that will ensure terrorists and criminals were denied access to financial systems.
"Criminals and their collaborators cheat the system through various practices, including trade mis-pricing, trade mis-invoicing, tax abuse and evasion, as well as money laundering. Several unfair commercial agreements and illegal resource extraction by multinational companies, in cahoots with their local collaborators, also create routes for illicit financial outflows.
"As partners in the fight against crime and insecurity, you know that terrorist networks, organized criminal syndicates of drugs, arms and human traffickers and sundry hostile non-state actors are actively undermining the security and stability of our countries,'' he added.
Buhari said that firm and unwavering action will be required to bring threats under control, noting that "any evasion of rules and regulations in ways that aid corruption in its various manifestations, including illicit financial outflows, must be vigorously fought and defeated.''
He said, "My role as African Union's Anti-Corruption Champion brought me closer to appreciating more the devastating impact of corruption and illicit financial outflows on our continent.
"I am, therefore, pleased that this conference will boost the sense of urgency that we collectively have about this devastation and raise our response capacity at operational levels. In Nigeria, we have risen to the challenge. The fight against corruption remains at the core of our efforts to accelerate national development. We have recorded successes even though the perpetrators are not giving up and are trying to fight back.''
President Buhari commended CISSA, which was established in Nigeria in 2004, for its consistency in networking for 15 years, admonishing that the future goals of curbing illicit flows will not be easy, and would require robust efforts and resolute commitment by individual services in order to lay the solid base for the collaborative efforts to address the daunting challenges.
In his remark, Chairman of African Union Commission, Musa Faki Mahamat, said terrorism, radicalisation, sponsored by illicit flows, continuously affect growth on the continent, while ethnicity and religious diversities had been exploited for political gains.
The Chairman, represented by the African Union Commissioner for Peace and Security, Amb. Smail Chergui, said that the internet had been used as valid platform for recruitment of people into criminal activities, noting that terrorists also use sophisticated technology like drones.
Commending President Buhari's integrity and dedication to fighting corruption, the African Union Chairman said that some political transitions on the continent, with 14 elections holding next year, pose a challenge to development.
The Director General of the National Intelligence Agency, Amb. Ahmed Rufai Abubakar, said that conservative estimates suggest that, cumulatively, Africa lost well over one trillion US dollars in over five decades, adding that Africa loses more through illicit financial outflows than it gets in aid and Foreign Direct Investment.
Quoting World Bank reports, Amb. Abubakar noted that poverty in sub-Saharan Africa had been on the rise.
He further noted that illicit financial flows weaken the capacity of African states to meet governance expectations, stifle economic growth and infrastructural development and limit investment in education, health care and agriculture.
Nigeria Lost $82.7m to 2022 Internet Shutdown – Report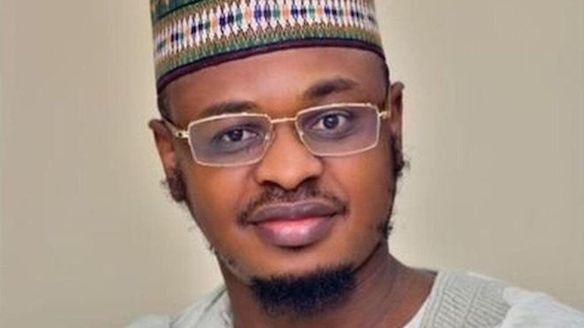 The economic cost of Nigeria's internet shutdown in 2022 was $82.7 million. The new figure indicates a 94 percent decline in 2021's value of $1.45 billion a Top10VPN cost of internet shutdown report shows.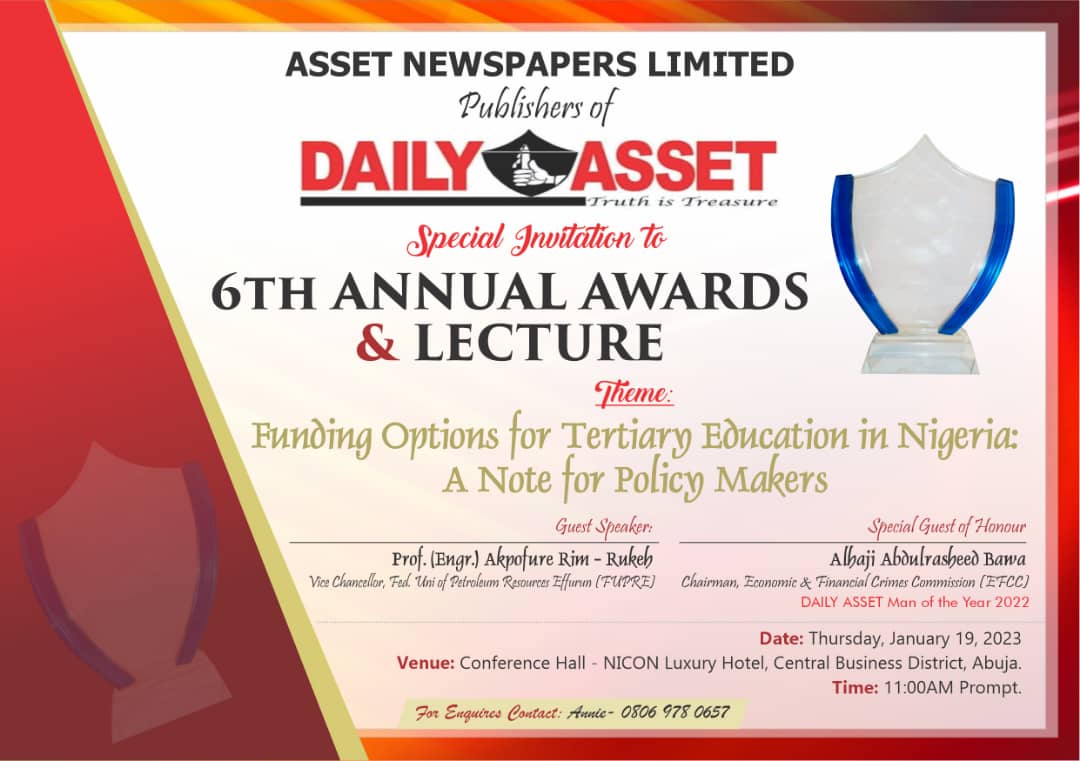 The report stated that the social media shutdown by Nigeria also reduced to 287 hours last year from 5,040 hours in 2021.
"The Nigerian government extended the nationwide Twitter ban, first imposed in June 2021, into January 2022.

The ban followed the removal of a tweet by President Muhammadu Buhari on Twitter, as it was in breach of the platform's rules."
"Although the Nigerian government announced plans to restore Twitter access in October 2021, based on the condition that the social media platform would be used for "business and positive engagement", the ban would not be lifted until the following January. The 222-day-long ban cost the Nigerian economy a total of $1.
54 billion over the two calendar years," it reports.
Ilze Brands Kehris, assistant secretary general of the United Nations human right office said that shutdowns are generally imposed without much transparency, justification, or judicial or democratic oversight.
"Internet shutdowns cause profound damage to our societies. Given their indiscriminate and disproportionate impact, governments should refrain from imposing shutdowns. It is a tool that is very hard to justify, if at all, under international human rights law," she said, adding that such shutdowns can also have unintended consequences, such as disruption to supply chains or health and welfare systems.
According to the report, the cost of government shutdown rose by 325 percent from $5.6 billion in 2021 to $23.79 billion in 2022.
However, there were 114 major deliberate Internet outages in 23 countries last year, increasing total hours of government internet disruptions to 45 percent, 50,095 hours in the period under review.
A breakdown of the shutdowns include Internet blackouts which lasted for 23,097 hours. Internet throttling downtime stood at 134 hours while Social media blocks took a further 26,865 hours.
Also, 710 million people were affected by deliberate internet outages in 2022, up 41 percent year-on-year.
Twitter emerged as the most blocked social media platform, suffering 21,650 hours of deliberate disruption.
New Naira Notes: We Allocate N30m Daily to Each Bank Branch in Bauchi – Official
The Central Bank of Nigeria (CBN), Bauchi State, says it allocates N30 million new naira notes daily to each branch of banks in the state to increase access of customers to the new notes.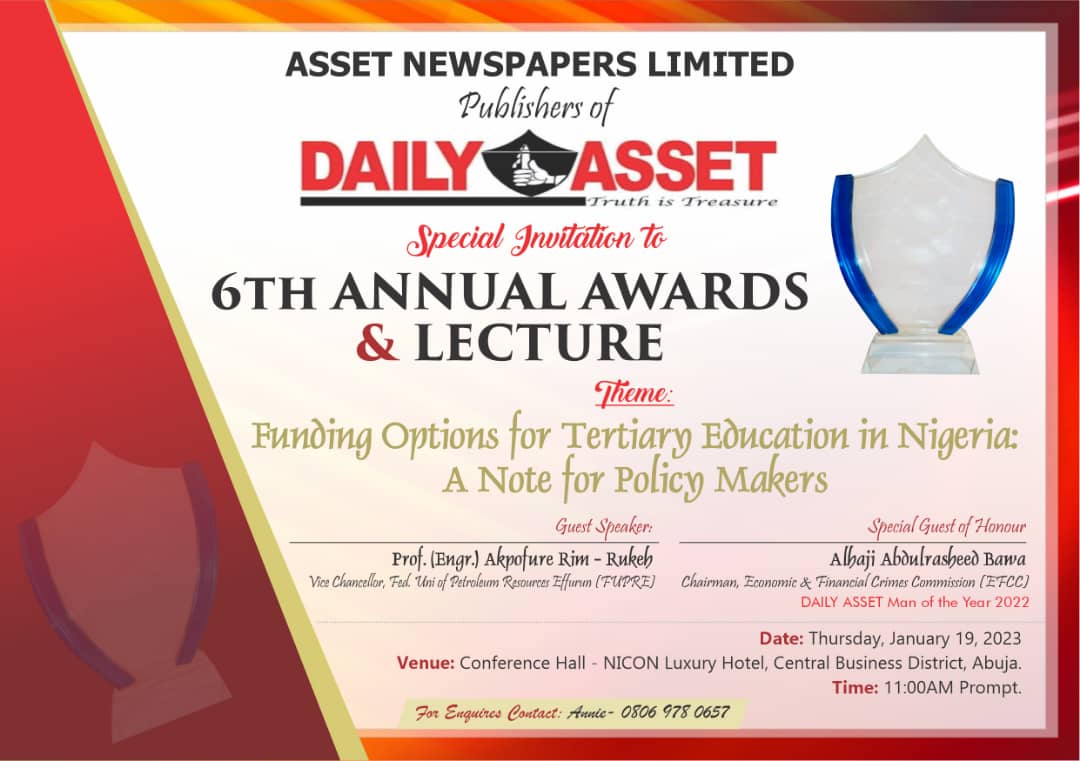 Mr Abdulkadir Jibrin, an official of the apex bank, said this while monitoring banks in Bauchi on Monday to ensure access to new naira notes for residents of the state.

He said the aim of the exercise was to ensure availability of the new naira notes in the banks and also for easy exchange of old notes for the newly redesigned notes for the residents.
"Only N10,000 and below could be exchanged per person and if the amount is more than that one should open a bank wallet.
"Daily each branch across the state receives N30 million to ensure their Automated Teller Machines (ATMs) are stocked with cash for individuals to withdraw," he said.
He, however, urged the public to use the extension of the deadline to Feb.
10 to deposit their old currencies with banks to avoid financial loss.
"It's just a window for the citizens that are yet to take their money into their accounts to do that and then those that have N10,000 or less.
"Our committee would continue to reach out to localities to ask them to bring out their old notes and exchange them with the new ones," he said.
He explained that the monitoring exercise entailed checking ATMs to ensure that the new naira notes were loaded for customers to withdraw.
According to him, the ATMs will give people the opportunity to have access to money, adding that the officials of the apex bank track the volume of disbursement through the ATMs.
He urged the public to report to the CBN if any bank refused to open for operations or failed to disburse the new notes through their ATMs.
A Bauchi resident, Mr Aliyu Zarami, commended the federal government for extension of the deadline to Feb. 10.
He urged the apex bank to sanction banks or agents found violating any rule or directive of issuance of new notes.
Another resident, Hajiya Nafisa Mohammed, lauded the extension and said it would reduce tension and afford the people the opportunity to deposit their old notes and have new ones for transactions.
"The banks should do something about the long queue of depositors of the old naira notes," she said.
A cleric, Ustaz Saminu Ahmed, also commended the federal government for extending the deadline.
"But the rural communities need more than one month, the date should be extended to two months to enable those in the grassroots to deposit their old notes," he said. (NAN)
Equity Market Rebounds with N272bn Gain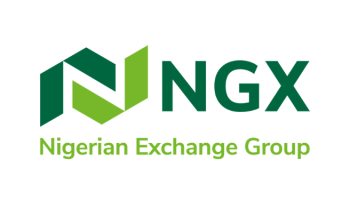 The nation's bourse rebounded yesterday with market capitalisation gaining N272 billion or 0.95 per cent to close at N28.953 trillion as against N28.681 trillion recorded on Friday.
Also, the All-Share index (ASI) gained 499.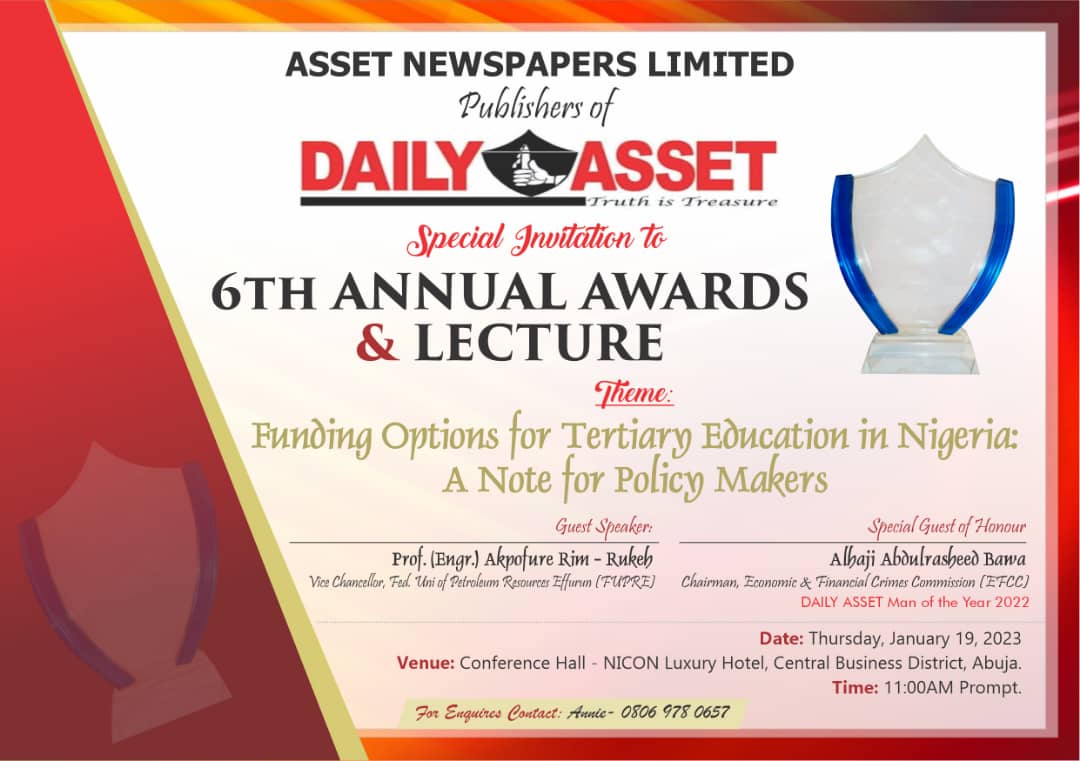 95 points or 0.95 per cent to settle at 53,157.83 as against 52,657.88 recorded on Friday.
The positive performance was driven by stocks of Zenith Bank, Airtel Africa and Wapco.

As a result, the year-to-date (YTD) return declined to 3.72 per cent.
Market breadth closed positive as 28 stocks advanced, while 15 others declined.
A breakdown of price movement showed that John Holt and Geregu Power topped the gainers' table with a gain of 10 per cent each to close N1.21 and N176 per share, respectively.
Nigerian Aviation Handling Company trailed with a gain of 9.62 per cent to close at N8.55, while International Energy Insurance rose by 9.
52 per cent to close at 69k per share.
Mayer& Baker Nigeria was up by 8.26 per cent to close at N4.85 per share.
Conversely, Wapic Assurance led the losers' table, dropping by 8.89 per cent to close at 41k per share.
Tripple Gee followed with a loss of 8.57 per cent to close at 96k per share.
Royal Exchange decreased by 7.14 per cent to close at 78k, while Honeywell Flour Mills fell by 6.44 per cent to close at N2.18 per share.
UPDC dropped by 5.94 per cent to close at 95k per share.
Analysis of the market activities showed trade turnover settled higher relative to the previous session, with the value of transactions up by 141.78 per cent.
A total of 201.36 million shares valued at N5.67 billion were exchanged in 4,332 deals. (NAN)