Illicit Funds Aggravate Insecurity, Underdevelopment in Africa – Buhari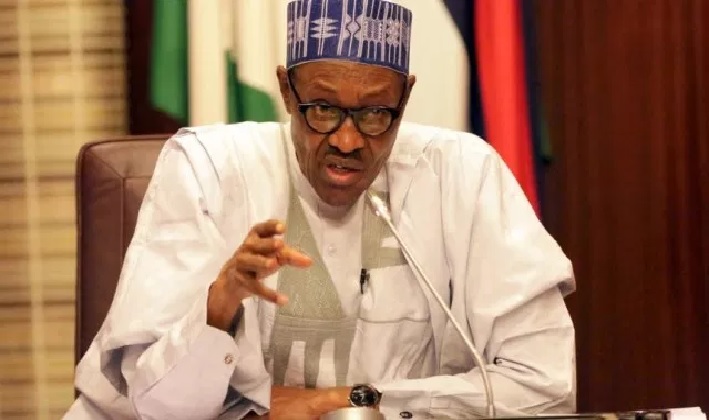 By Mathew Dadiya, Abuja
President Muhammadu Buhari has called on security agencies in Africa, especially the intelligence community, to tighten the loop against illicit financial flows, attributing rising security challenges and thwarted growth in the continent to sponsorship by those who profit from illegal financial activities.

The President said this on Thursday in a keynote address at the opening session of the 16th Conference of the Committee of Intelligence and Security Services of Africa (CISSA), in Abuja.
Buhari said that development and stability on the African continent had been undermined by illicit outflows estimated to be about 60 billion US dollars annually.
He said: "Frankly, we may never know the true extent of the damage. Estimates, however, suggest that African countries lose over 60 billion US dollars annually due to illicit financial outflows, a staggering amount for a continent in dire need of development finance.
"Corroborating this figure, a United Nations Report on 'Illicit Financial Flows and the Problem of Net Resource Transfers from Africa: 1980-2009,' observed that during the period 1980 to 2009 between $1.2 trillion and $1.4 trillion was taken out of Africa. This figure is half of the current Gross Domestic Products of all the countries of Africa."
President Buhari noted that the theme for the conference, "Illicit Financial Outflows from Africa and its impact on National Security and Development,'' was most timely, urging stakeholders from the intelligence community of the 52 African countries to create a template of risk factors and actionable strategies and give priority to examining the links between crime and instability on our continent.
The President also challenged the conference to put measures in place that will ensure terrorists and criminals were denied access to financial systems.
"Criminals and their collaborators cheat the system through various practices, including trade mis-pricing, trade mis-invoicing, tax abuse and evasion, as well as money laundering. Several unfair commercial agreements and illegal resource extraction by multinational companies, in cahoots with their local collaborators, also create routes for illicit financial outflows.
"As partners in the fight against crime and insecurity, you know that terrorist networks, organized criminal syndicates of drugs, arms and human traffickers and sundry hostile non-state actors are actively undermining the security and stability of our countries,'' he added.
Buhari said that firm and unwavering action will be required to bring threats under control, noting that "any evasion of rules and regulations in ways that aid corruption in its various manifestations, including illicit financial outflows, must be vigorously fought and defeated.''
He said, "My role as African Union's Anti-Corruption Champion brought me closer to appreciating more the devastating impact of corruption and illicit financial outflows on our continent.
"I am, therefore, pleased that this conference will boost the sense of urgency that we collectively have about this devastation and raise our response capacity at operational levels. In Nigeria, we have risen to the challenge. The fight against corruption remains at the core of our efforts to accelerate national development. We have recorded successes even though the perpetrators are not giving up and are trying to fight back.''
President Buhari commended CISSA, which was established in Nigeria in 2004, for its consistency in networking for 15 years, admonishing that the future goals of curbing illicit flows will not be easy, and would require robust efforts and resolute commitment by individual services in order to lay the solid base for the collaborative efforts to address the daunting challenges.
In his remark, Chairman of African Union Commission, Musa Faki Mahamat, said terrorism, radicalisation, sponsored by illicit flows, continuously affect growth on the continent, while ethnicity and religious diversities had been exploited for political gains.
The Chairman, represented by the African Union Commissioner for Peace and Security, Amb. Smail Chergui, said that the internet had been used as valid platform for recruitment of people into criminal activities, noting that terrorists also use sophisticated technology like drones.
Commending President Buhari's integrity and dedication to fighting corruption, the African Union Chairman said that some political transitions on the continent, with 14 elections holding next year, pose a challenge to development.
The Director General of the National Intelligence Agency, Amb. Ahmed Rufai Abubakar, said that conservative estimates suggest that, cumulatively, Africa lost well over one trillion US dollars in over five decades, adding that Africa loses more through illicit financial outflows than it gets in aid and Foreign Direct Investment.
Quoting World Bank reports, Amb. Abubakar noted that poverty in sub-Saharan Africa had been on the rise.
He further noted that illicit financial flows weaken the capacity of African states to meet governance expectations, stifle economic growth and infrastructural development and limit investment in education, health care and agriculture.
Fuel Crisis: IPMAN Warns Members Against Sale of Fuel Above N165/litre
The Independent Petroleum Marketers Association of Nigeria (IPMAN) has warned members of the association not to dispense Premium Motor Spirit, popularly called petrol, above the approved N165/litre pump price.

IPMAN in conjunction with the Association of Distributors and Transporters of Petroleum Products gave the warning in Abuja following reports that many retail outlets had adjusted the price in their various pumps upwards above the government-regulated rate.


The factional National President, IPMAN, Chinedu Okoronkwo, admitted that members of the association had called for a hike in petrol price, but noted that the Nigerian National Petroleum Company Limited had released enough petrol.

He said, "Our members in Lagos were getting the fuel at N170 – N173/litre, that's why they wanted price increased. It is only the NNPC that is importing the product.
The cost of doing business has changed, so it becomes difficult to sell at N165/litre.

"That is why we are thanking the NNPC for bringing the product to N143/litre. So, our members must sell the product at N165 which is the government-approved price."
Okoronkwo further revealed that IPMAN and its partner had engaged the services of Benham Group to recover money owed them for the supply of petroleum products.

"Our business requires technology, that is why we brought a seasoned financial expert and we've been able to recover a lot of funds in other countries and Nigeria," he said.
The IPMAN official added, "The incessant mishaps and destruction of trucks on the road, banditry and kidnapping is the reason we are bringing the insurance company to help us. Leaving the risk for the owner of the truck to bear will affect our businesses."

On his part, the National President, Association of Distributors and Transporters of Petroleum Products in Nigeria, Mohammed Danzaki, said the NNPC had done a lot to import the product, "but the main issue is the transportation."

He added, "We have not been getting our payments. That is why we engaged a financial expert, Benham Group, to recoup our money for Nigerians to get regular supplies in the fuel stations."
The Chairman, Benham Group, Maurice Ibe, said the collaboration was to ensure stabilisation of fuel supply at the filling stations.


TAJBank Set to Launch Maiden Private Sector N100bn Sukuk Offering
By Tony Obiechina, Abuja
A, foremost non-interest bank, TAJBank Limited is set to launch Nigeria's first private sector Sukuk offering under a N100 billion programme.
The bank's Sukuk offering, which is currently undergoing regulatory approvals, is expected to be launched soon, marking a historic shift from government-dominated Sukuk offerings to a fully private sector-oriented offering in the Nigerian debt markets.

TAJBank is launching the instrument under a Mudaraba structure that will afford the non-interest lender opportunity to grow its capital base and by so doing, position it on a strong pedestal to finance large and long-term projects in Nigeria while unlocking investment opportunities in Africa's largest economy.
According to the bank's board, the Sukuk will be offered in tranches of N10 billion each as soon as regulatory approvals are secured.
Commenting on the corporate Sukuk offering during an interactive session with journalists in Abuja, the bank's Managing Director/CEO; Mr. Hamid Joda, explained: "TAJBank's Sukuk offer being the first private sector Sukuk offer in Nigeria would open the door for several Sukuk offers by other private sector entities thereby stimulating investments in critical sectors of the economy leading to national development.
"Our aim is to raise the needed funds that would be invested in targeted high-impact sectors that spur job creation and enhance the standard of living of Nigerians", Joda stressed.
In his remarks, the Executive Director, Mr. Sherif Idi, said: "There are many economic activities or projects that well-meaning Nigerians and companies are unable to fund. The Sukuk is a perfect way of aiding to finance these projects. He further stated that the use of the Sukuk to fund these projects means that investors are incentivized to help the economy develop by creating and producing rather than consuming only."
TAJBank started its operations through its Head Office in Abuja and a branch in Kano. Over the last two years, the Bank has accomplished several milestones, including expanding its branch network to 22 within its franchise area.
It would be recalled that apart from achieving break even within eight months of operation and remarkably growing its shareholders' fund and returns on their investment within 12 months, TAJBank recently reported a 433% growth in PBT for the 2021 financial year and significant growth in gross revenue, balance sheet and other performance assessment indicators.
Banks Tighten Forex Access as Reserves Drop to $38.57bn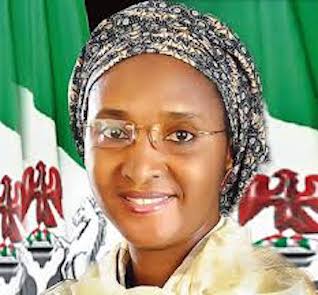 By Joseph Amah, Abuja
Nigeria's external reserves hit a seven-month low after falling to $38.57bn as of May 25, 2022, according to figures obtained from the Central Bank of Nigeria.
Findings have shown that the continuous decline in the country's external reserves used to defend the naira value is making the banks tighten access to foreign exchange to travellers and other legitimate users as scarcity bites harder.

According to figures obtained from the CBN on movement in external reserves, the reserves which had been fluctuating for weeks now, experienced its lowest of $39.01bn and $38.39bn on October 10 and 8, 2021 respectively.
Due to scarcity, many banks are extending waiting period to access forex for foreign trips, thereby denying travellers with urgent trips access to apply for Personal Travel Allowance or the Business Travel Allowance requests.
The banks have also been reducing the amount a customer can spend on the cards in dollar terms.
Ecobank Nigeria on Sunday explained its current stand on retail foreign exchange transactions for international school fees, accommodation and upkeep payments as well as PTA/BTA requests.
The Head, Consumer Banking, Korede Demola-Adeniyi, Ecobank said, "Due to current market trends, we require a 30-day window to complete requests for school fees, accommodation, and upkeep."
He said part of the process involved a review of all documents to ensure compliance with regulatory requirements.
The statement added that "In order to ensure smooth service and allow disbursement of PTA/BTA within the timeline, we request that applications are submitted with the required documentation."
Access Bank also explained its stand in a mail to its customers on forex needs for international school fees, upkeep payments and PTA/BTA requests.
It stated that, "All requests are reviewed to ensure that they meet regulatory requirements. In addition, due to limited forex availability provided by the Central Bank of Nigeria, we require a 30-day period to fulfil requests for school fees, upkeep and rent payment.
"However, for PTA/BTA, we request that you submit your application 14 days before your proposed travel date to allow disbursement within the timeline."
First Bank had earlier notified its customers of cut in dollar access in a mail titled, 'Reduction of naira card cross border rate to $20'.
"Due to current market realities on foreign exchange, we've reviewed cross border transaction limits for the Naira Mastercard, Naira Credit Card, our Virtual card and Visa Prepaid Naira card further to $20 monthly. This will take effect on 1 April 2022. Also, International ATM withdrawals will not be allowed with our Naira cards at this time."
The CBN Governor, Godwin Emefiele, while giving reasons on dwindling reserves at the last Monetary Policy Committee meeting, noted that the gross external reserves declined moderately from $39.28bn at the end of March 2022.
"This was attributed to the weak accretion to the reserves from exports and the high cost of importation of refined petroleum products," he said.
A past President, Association of National Accountants of Nigeria, Dr Sam Nzekwe, said politicians were mopping up the forex for their campaign.
He said, "Part of the reason why there is no forex is the activities of the politicians. They cannot carry a huge sum of naira to spend for delegates so they have changed all the money into dollars.
"You will see that after all the primaries, the dollar will come down. The banks don't have dollar to give to genuine importers. Also, the speculative activities on forex are not helpful. Nigeria needs to be productive to earn more forex."
According to him, external and internal volatility are having effects on the forex.