IPPIS: Why ASUU Should End Strike Action
By Johnson Eze
The ongoing strike action embarked on by the Academic Staff Union of Universities (ASUU) in demanding for among other issues exclusion of its members from the Integrated Personnel Payroll and Information System (IPPIS) is increasingly akin to the 19th Century labour unrest of the Irish National Union of Vinters, Grocers and Allied Trades Assistants against Downey's pub of which notoriety is presumed the longest in history.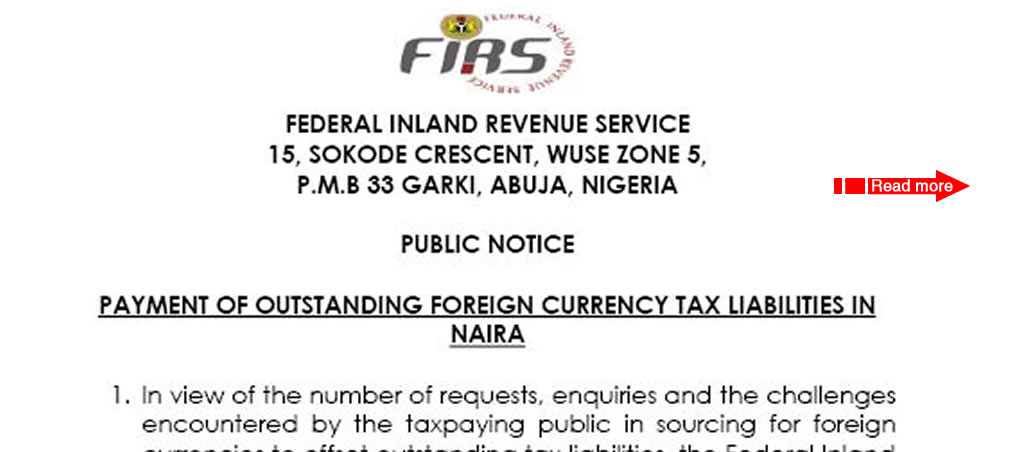 It began March 1939 and ended in November 1953, after a period of 14 years.

But one remarkable thing about the Irish industrial action is that when it was eventually evaluated on the basis of its benefits for both parties, it was found to have achieved nothing specific as the demand of re-instating a staff of the Downey's Pub, which underlie the strike action, was never complied with at last. On the other hand, the pub owner did not lose much as he later sold the place and moved on with his life.

These are lessons for ASUU to learn to resolve to call off the strike action in the interest of academia. It needs, first and foremost, to appreciate the damage its incessant strike actions has so far inflicted on the integrity of the lecturers and on the Nigerian University system itself. It is doubtless enormous. Against this reality, it behooves on it therefore to instigate a process for eventual repairs by calling off the strike action, which we consider as first step towards any negotiation move between it and government.

The nation's Ivory Tower is their own home or niche carved out for them by fate. They shouldn't destroy it and expect to retain their honor or lead a comfortably happy life, for like fish and water, the quality and standard of these esteemed institutions should be seen to stick together with university lecturers through thick and thin.
Almost certainly, most of the demands center around money and money. There is no gain saying that money is central but isn't everything. Value and insight should be the central focus. The strike action will and cannot get them fulfilled, though a legitimate instrument to press for better condition of service in any country. It is seldom the ultimate than propriety cultivated within the context of the economic reality.

When the lecturers recognize this scenario and attempt to be more disposed to voice of reason by going back to class, whether or not their demand has been met, government will by no means fail to cede to their demand. Again, industrial strike by any organized labour or trade union enjoys universal legitimacy as a weapon against oppression by employers of labour, but how ill-advised it will seem when its application does not take cognizance of the existing reality in the country.

Another point is the question of rationality of contending issues. How can ASUU add as one of its demands the termination of the Office of the Accountant General of the Federation, OAGF-operated IPPIS. Does it make any argument? One doubts if it does; and on this basis one will like to discountenance with the idea behind the call to discontinue with OAGF and attempt to see the call as ill-advised.
With all modesty, there is no place in the world where employee dictates for the employer the way to run his organizations. In this case, the Federal Government, which owns universities, is the employer and the ASSU is its employee. It is strange and inexplicable that the University lecturers want to be calling the shots. Come to think of it, some of these lecturers are technically moonlighting and thus cannot be said to be completely loyal to their employer.
Back to the AGF operated IPPIS: the programme is a computer-based automatic payment platform. It enables government to determine exact numbers of staff in its payroll for prompt and actual wage payment. The system's usefulness is seen in its capacity to provide for proper planning of payment.
When the question of the IPPIS was conceptualized as a means to streamline government salary payment, it was dream come true that government has a system that determines a number of personnel in its payroll. In this regime, government, for the first time, is fighting corruption in its salary payment.

There is currently an air of transparency and accountability as well as efficiency in resource management of the Ministry, Department and Agencies (MDAs) of government. Until recently the syndrome of ghost workers was a recurring one in the Federal Civil Service. But through government determination to weed them off the phenomenal has become a thing of the past, least talk of today.

It thus is worrisome that ASUU has gone on rampage against operation of the payment platform. In fact, ASUU has even developed their own payment platform which they called University Transparency and Accountability Solution, UTAS. It is agitating for it to be used to replace IPPIS even when the UTAS has failed integrity test conducted by National Information Technology Development Agency (NITDA). NITDA is the regulatory body for software and information technology sector.

But beyond the question of UTAS failing the integrity test, is it proper for employees, through a labor union, to arrogate to themselves the management role of salary payment? ASUU should begin to recognize and respect the authorities that exists in the governance and ownership structure of universities and by so doing instill the much-expected discipline in the system. This is by returning to classroom immediately as various authorities have advised them. Their grievances have been noted and discussion is on-going. As earlier observed in several instances, conflicts, fights and wars most often do not solve problems. It is friendly discussion and mutual respect that is the secret.

Unlike the Irish National Union that cared little about the consequences and ultimately went on a 14-year strike, ASUU, being a body of intellectuals, should rethink and call of the strike action. It is an evil wind that blows none any good. Good name they say is better than silver or gold. The strike means that ASUU has expressed its grievances and interestingly enough government has responded by meeting and negotiating with it. The best it could do at this juncture is call off the strike action while negotiation continues. There should be a limit to every endeavor no matter how good or justified.

Again, ASUU should by now be on the search for alternative conflict resolution mechanism. Returning to work and engaging the FG in continuous and intensive negotiation in a friendly atmosphere, I think will be more persuasive in achieving lecturers demands. Like Jim Rohn, the prolific American Author, great motivational speaker and an advocate of self-discipline in achieving one's ambition at home and business once stated "You don't get paid for the hour. You get paid for the value you bring to the hour." The earlier ASUU explores this option the better for it as a stitch in time saves nine.
Eze is the publisher of Instant Africa News Magazine (print & online) and writes from Abuja
Arthur Nzeribe: Life and Time of a Maverick
By Emeka Alex Duru
The remains of maverick politician and erstwhile senator representing Imo West (Orlu) Senatorial District in the National Assembly, Chief Francis Arthur Nzeribe, had been laid to rest at his country home of Oguta, in Oguta Local Government Area of Imo.
Nzeribe died at the age of 83, after almost 40 years of domineering stature in the country's politics.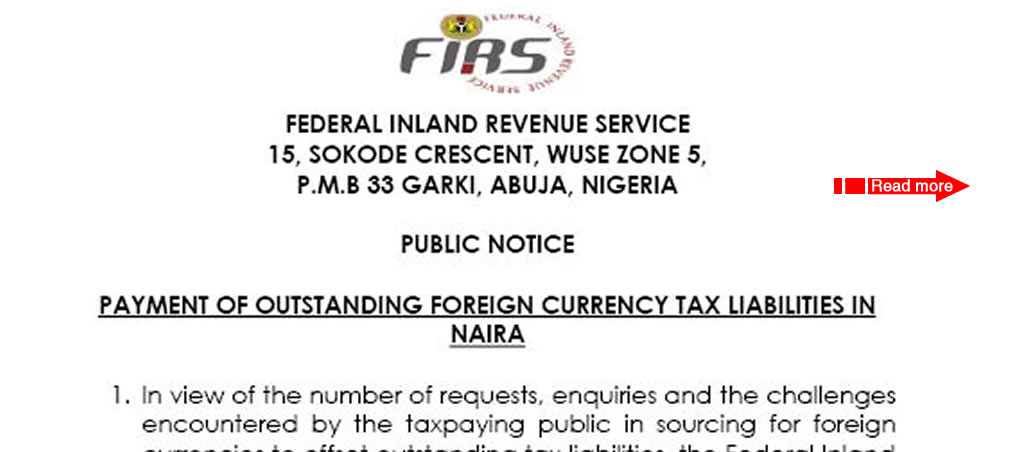 According to a release by his Umudei Royal Village of Oguta in the Oguta Local Government Area of Imo State, he died on Thursday, May 5, 2022.
The late senator had not been of sound health before his death. He was at a time, spotted in a viral picture sitting on a chair and being attended to by a relation.
In his remarks, Imo state governor, Hope Uzodimma said late Nzeribe would always be remembered for his contributions in the political, business and philanthropic sectors.
Uzodimma said: "I took time to go through the tribute and discovered we are all saying the same thing – that he lived great.
"Today, we are touched by words of our friend, the man who defined Nigeria's political scape.
"We may have disagreed politically because of party A and party B, but Ogbuagu, Oshiji Damanze Oyimba was a common denominator. He created a platform that became a school.
"The wisdom most of us gathered from the school is still being used as an asset.
"Yes, we may have lost him, but at the end of the day, his actions and activities both in active politics, business and philanthropy will always speak of him," he added.
Earlier in a sermon delivered at the Sacred Heart Catholic Church, Oguta, Rev. Fr. John Obilo extolled the life and time of late Nzeribe. Obilo, warned political leaders against injustice and withholding of truth.
The News Agency of Nigeria (NAN) reports that the event attracted personalities including former governors of the state, Emeka Ihedioha and Ikedi Ohakim.
Also at the event were Sen. Osita Izunaso, Managing Director of NIWA, George Muoghalu, traditional rulers and the clergy, among others.
The late Senator began his early life with Catholic priests who were involved in furthering his education. He attended Bishop Shanahan College, Orlu and Holy Ghost College, Owerri.
In 1957, he traveled to Lagos where he obtained employment with Nigeria Ports Authority as an engineering cadet. A year later, he received a scholarship from the NPA to study marine engineering.
He took courses at Portsmouth College of Technology and later attended Chesterfield College of Technology in England. By 1960 he was selling life insurance to black immigrants in Britain. Returning to Nigeria in 1961 he was briefly an employee of Shell, then for a few months an Air Force cadet. Thereafter, he worked for Gulf Oil at the firm's Escravos facility.
Nzeribe later left Gulf Oil and returned to London, where he opened Jeafan, a public relations firm, with one Ghanaian and two English partners. The firm worked with a number of African diplomatic missions in London including the Ghana High Commission. Through the Ghana Commission, he met former Ghanaian President, Kwame Nkrumah and started to work for him in public relations. Nkrumah also introduced him to other African leaders, including late President William Tolbert of Liberia.
In 1966, when the National Liberation Council (NLC) overthrew Nkrumah, Nzeribe and Jeafan briefly lost influence in Ghana but the NLC leadership soon turned to Jeafan to help improve the public image of their administration. Nzeribe developed a working relationship with Joseph Arthur Ankrah, head of the liberation council.
In 1969, Nzeribe started the Fanz Organization based in London, dealing in heavy construction, arms, oil brokerage, publishing and property investment, with much business in the Middle East and Gulf states. By 1979, Fanz had an annual trading turnover of £70 million. He was believed to be worth over 1.5 billion dollars as of 2018. In Nigeria, Nzeribe built up Sentinel Assurance and other companies.
His country home in Oguta, called Heaven of Peace, an estate that contains multiple mansions, was a beehive of political activities in his active days.
Nzeribe, announced himself forcefully to Nigeria's politics in the Second Republic when he represented Imo West (Orlu) at the National Assembly on the platform of the defunct Nigerian Peoples Party (NPP). He momentarily went out of circulation following the fall of the republic to military adventurists on December 31, 1983.
He was later to resurface in the ill-fated General Ibrahim Badamasi Babangida political transition programme where he won a senatorial seat on the ticket of the then Social Democratic Party (SDP). A noxious organisation, the Association for Better Nigeria (ABN), which he formed with like minds, provided the basis on which the 1993 presidential election presumed to have been won by newspaper mogul, MKO Abiola, was annulled by Babangida.
Nzeribe explained his formation of ABN as a hit back at Abiola for deriding him as a lousy fellow. The controversies surrounding the annulment forced Buhari out of office.
Nzeribe later came back in the General Sani Abach regime and was among the brains that pushed for the transformation of the late head of state to a civilian president. He was elected senator in the present dispensation on the ticket of the then All Peoples Party (APP) but later defected to the Peoples Democratic Party (PDP).
The late Senator dominated Orlu, Imo and Nigerian politics for years before he was forcefully retired by a coalition of forces. He was an enigma of sort, who could cut different postures at different times. He could be very humorous but always a man of high self-esteem. Though taciturn, he dominated his environment and was not one to be ignored. Arthur Nzeribe was at home with his Igbo heritage, accounting for his acquisition of the traditional titles of Ogbuagu, Oshiji, Damanze, Oyimba, among others.
Duru is a Lagos-based journalist and editor of TheNiche Newspaper

Appointing Those Who Disappoint
By Eugene Enahoro
Since 2015, Nigeria's Corruption Index Ranking by Transparency International has continued to deteriorate. A recent Country Report on Nigeria by the US State Department's Bureau of Democracy Human Rights and Labour states that massive, widespread, and pervasive corruption currently affects all levels of government and the security services.
In addition, a World Bank Report alluded to "staggering sums" unaccounted for as a result of sharp practices in fuel subsidy payments and other major government expenditures.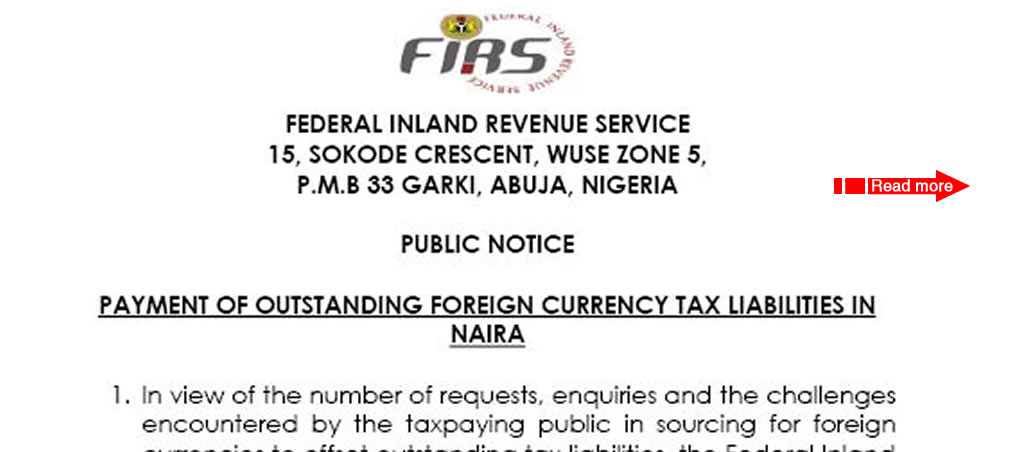 As if to confirm the veracity of these claims, the Accountant-General of the Federation, Ahmed Idris, has been suspended from office and detained by the Economic and Financial Crimes Commission (EFCC). He allegedly participated in fraud of about N80 billion.
N23.3bn 'fraud': EFCC re-arraigns ex-Finance Minister Yuguda, Dasuki, Bafarawa
5 killed in fresh attack on Benue community
It's instructive to note that prior to becoming Accountant-General, Idris worked in the Petroleum Trust Fund, National Poverty Eradication Programme, Nigerian Security and Civil Defence Corps and the Ministry of Mines and Steel Development all of which have been involved in financial scandals.
There is no denying that treasury looting continues unabated. If truth be told, the most brazen and mind-boggling acts have been perpetrated by those appointed to office and shielded by the current administration.
It's become an annual ritual for the Auditor-General of the Federation to report the failure of Ministries Departments and Agencies (MDA's) to render timely audited accounts, retire unspent funds; and remit revenues. He also annually reports the spending of funds over statutory limits, award of contracts without due process and even quite ludicrously payments for unexecuted contracts!
Rather than aggressively address these issues this administration prefers to place the nation further into debt by continuously borrowing. There is no escaping the truth that there is negligible effort to properly account for previous borrowing or instill probity and accountability into governance. Alas the anti-corruption war is being lost.
Nigerians have severally complained that the EFCC is far more adept at media trial of suspects than at successful prosecutions. An inordinate number of their high-profile prosecutions have been thrown out due to substandard prosecution. There are suspicions that this bungling isn't accidental. If it isn't intentional, then it reflects an unacceptable deficiency in comprehending the differences between what constitutes actionable evidence of financial crimes in courts of law, and what constitutes mere circumstantial speculation and suspicion.
From its inception, critics pointed out that the EFCC was poorly structured to properly investigate and successfully prosecute high-level financial crimes. Its mandate was too wide as it should be solely concerned with public funds. Its staffing should comprise accountants, quantity surveyors, computer analysts, statisticians, and legal luminaries who would specialise in asset and project valuations, accounts auditing, and successful timely prosecution of financial cases. Instead the Commission has evolved into a semi-paramilitary organisation more adept at carrying out arrests, than successfully investigating and prosecuting financial crimes which require a high level of intellect. The EFCC recently posted a message on Facebook threatening retribution to the corrupt, claiming that every looter is a wicked soul and will find no peace. Nigerians aren't impressed, because they have heard it all before.
In 2007 the then EFCC Chairman Nuhu Ribadu ranted and threatened to jail corrupt governors immediately they left office and their immunity expired. It turned out to be all talk and little substance.
A new approach is required if real progress is to be made in stemming corrupt practices and incessant treasury looting. The war against corruption is more likely to be won by prevention, quick detection, and expedited successful prosecution, than by raining curses! Its' evident government needs to overhaul its feedback and control systems. With elections on the horizon, Nigerians eagerly look forward to effective leadership with zero tolerance for corruption.
It's imperative the incoming administration addresses preventing corruption by appointing only people of social conscience. The paucity of morality and ethics in office holders appointed and reappointed since 2015 is a poor reflection of this administration's recruitment and selection processes. Undeniably, President Buhari's tenure will be defined not by its achievements, but by its failure to either control burgeoning insecurity, or prevent unrestrained treasury looting.
The incoming administration is not only about whoever becomes president; far more important is the appointment of the right caliber of patriotic individuals into top positions in key MDA's. Since 2015, there have been far too many cases of allegations of high-level corruption by top level political appointees.
Retired DIG of Police, Parry Osayande, recently called for re-integration of the EFCC back into the police force as part of the fraud squad, and creation of a new agency specifically mandated to investigate and prosecute public officers and political office holders who fail to abide by extant government financial regulations. Under the current administration, the likes of Ahmed Idris got re-appointed after the expiration of his tenure as did the former service chiefs.
Whosoever becomes the next president will obviously want to reward his supporters, but they should bear in mind that the anti-corruption war can only be won if they don't appoint or re-appoint those who will disappoint.
Enahoro is an opinion writer
The Spread of Mob Justice in Nigeria
By Dakuku Peterside
There is an epidemic of mob justice in Nigeria today, and the frequency at which they occur shocks our shared sensibilities. The ubiquitous nature of jungle justice across all parts of Nigeria leaves any discerning mind to wonder how low we are falling as a nation.
Every week, we are served on social media with images and videos of an angry mob killing and desecrating the bodies of citizens who are victims of this madness sweeping through our society.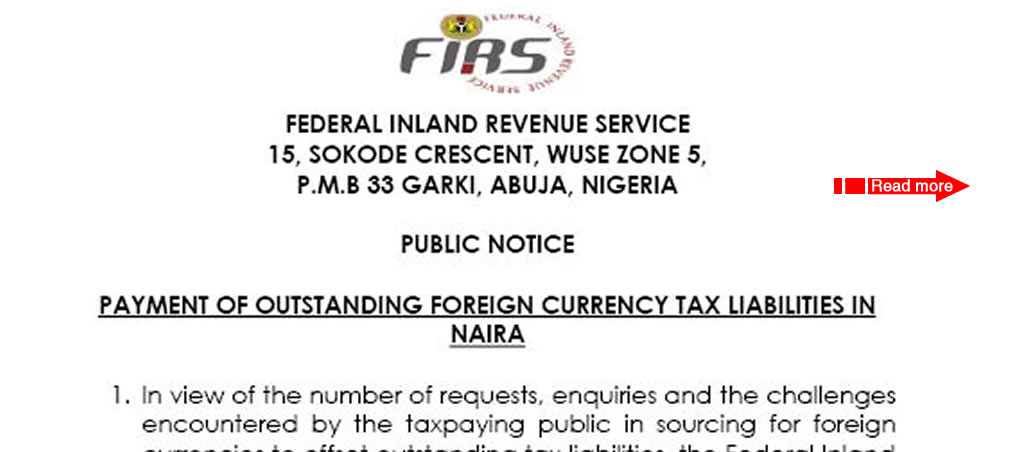 It enrages any civilised mind that people will pull out their phones to record such atrocities and man's inhumanity to man with glee and the effrontery of a witch in a horror movie scene.

Often, the images of the mob of young people excited and jubilant in the atrocity of lynching an innocent person hunts us and makes us wonder what the future of Nigeria will become with these types of young people in our midst.
Life almost has little or no value on our streets, and it seems no one is exempt from the cold hands of jungle justice if you are at the wrong place and at the wrong time. A mere accusation of blasphemy or a shout of "ole, ole, ole" may mark the end of the life of a Nigerian. Recent examples will demonstrate the prevalence and spread of mob justice in Nigeria.

Commercial motorcyclists lynched a sound engineer identified as David Imoh in the Lekki axis of Lagos state a few days ago. David and his friends were attacked by a mob of okada riders over a misunderstanding concerning a N100 balance. Some motorcyclists present at the scene joined their colleague to beat up David and two of his friends resulting in David's demise and his two friends in hospital fighting for their lives. The mob of motorcyclists who, at the slightest provocation or altercation with any of their colleagues, meting out jungle justice is becoming a common phenomenon in our big cities.

In a similar incident, at least eight persons were killed during a clash between traders and commercial motorcyclists in the Dei-Dei market area of Abuja, the Federal Capital Territory (FCT). A trailer killed the passenger of an "okada rider" due to reckless driving, and the traders in that area of Abuja set ablaze the motorcycle. The other okada riders formed a mob, killed and maimed many people, and burnt down houses and stores of many traders.
Nigerians recently woke up to the news of the gruesome killing and burning of a student of Shehu Shagari College of Education, Deborah, by a mob of her fellow students because they accused her of blasphemy. The whole scene was a wild orgy that negated any form of civilisation.
The satisfaction derived from taking a life that was known to some of them could only come from psychopaths. The ensuing rioting and public disorder because of the arrest of the perpetrators of the act demonstrates the depth of the rot of acceptance of jungle justice in Sokoto and is worrisome because youths were the vanguards. The riots led to more killings, burning of houses and destruction of religious buildings.
Furthermore, a pastor was injured, and many houses were burnt by irate youths who went on the rampage over alleged blasphemy in the Katangan area of Warji Local Government Area of Bauchi State. Trouble started when some people circulated a message on social media that a Christian girl in the town allegedly engaged in the blasphemy of Islam.

Nigerians are disturbed about these incidents and are rightly so. The fundamental element of a democracy is to protect the life, property and liberty of the people, but today, in the most populous black nation of the world, the life and freedom of the people are almost worthless. Citizens take laws into their own hands, which results in the death of other citizens with no consequences. This resort to jungle justice by people is symptomatic of broader issues that plague our society. What are some of these issues?
First, there is a growing malaise of social angst, frustration and discontent with society and social systems in our country. People are losing faith in society and are easily provoked and resort to self- help even in criminal and social justice issues.
The reason for this may be the constant and ongoing degradation of most Nigerians' quality of life which leads to frustration, and they are ready to unleash their anger on anyone or anything that causes slight irritation to them. We have a huge youth population that is unemployed, or completely unproductive. These angry youths are the catalysts of such mob actions and enjoy the frenzy of destroying lives, property, and social institutions as if they have no stake in society. We have a generation of young people that we must be quick to make productive and help channel their energy to improving society rather than destroying it.

Second, our ethnic and religious fault lines are sharp and edgy. Increasingly, issues are dichotomised on ethnic or religious lines and based on the side of the divide one falls, one interprets and acts towards social and religious matters. Little wonder why when a case that demands complete condemnation of all Nigerians of various hues and cues arises, some shamelessly defend or even condone it based on their narrow ethnic or religious sentiments.
No civilised society will allow, tolerate or accept jungle justice and mob action. Our "Nigerianness" needs to be worked on and improved. The Nigerian project since 1914 has seen a battle to create national cohesion and blur our ethnic and religious lines. Institutions like the National Orientation Agency (NOA), the National Youth Service Corps (NYSC), and Federal Character Commission, among others, have been working hard to make us Nigerians, to no avail.
The real danger of rising incidents of lynch mob is in the proven power of spontaneity. When the sudden eruption of mob violence feeds into existing ethnic and political divisions, they could engulf a wider spectrum and become a national security concern.

Third, Nigerians increasingly are losing trust in our law enforcement and criminal justice system, and are resorting to self-help to deal with what they perceive as a crime against society. Our law enforcement system is almost in shambles, and many are not relying on it any more, to enforce law and order.
The corruption in the system is palpable, and everyone knows that. Some Nigerians believe, albeit rightly or wrongly, that cases that go to the law enforcement agents may not receive proper prosecutorial attention or be bought or sold to the highest bidder. Until law enforcement officers pursue a zero-tolerance attitude in dealing with mob justice, this will continue to show an upward trend.
Our judicial system is slow, clumsy, and sometimes ineffective. Justice delayed is almost the same as justice denied. The time it takes to conclude cases is so long that sometimes the victims have forgotten about their ordeal before the court punishes offenders. Sometimes, the victims are unaware of when the offenders are punished.

Fourth, normalization of violence in our society has become a cultural resort. There is a growing insensitivity to acts of violence because of too much exposure to violent acts in our society. Terrorism, banditry, secessionism, "unknown gunmenism", riots and social unrests, and high- and low-level criminality abound and are bombarded to our senses through social media, digital images, and traditional media that we are "unshockable". The number of videos of gruesome killings, burning and destructions I have seen lately leaves me traumatised. Some are so disturbing that they hunt me for days after watching them. Most Nigerians are the same.
The unintended consequence of exposure to such gruesome authentic images of an orgy of mutilation and death is that society becomes narcotised to them, which lowers our sense of decency, humanity, and value of life. As a society, we must shun all images that cheapen the value of life, regardless of the intention of recording or sharing such images. We must not allow ourselves to continue to be inured by these images.

It behoves us to improve the situation and reduce mob justice in our country. It is an anomaly that people provide tacit legitimacy to such "mob justice" under all sorts of excuses, and it reflects the larger malaise of loss of faith in law enforcement and the judicial systems. It is the truth that we have barely functional and fractured law enforcement and judicial system, where it takes years before one can hope to get justice. But does it mean we should encourage sidestepping of the system?
We must realise the gravity of the danger it poses to us as individuals and society. In some cases, innocent people may be targeted based on rumour, misinformation, or suspicion. Mob justice may spark an ethnoreligious conflict capable of inflicting indelible damage on our society if we do not curb it now.
As a people, we must remove the inertia in our judicial process and make the system practical for delivering justice as quickly as possible to restore public trust in the criminal justice system. This will eradicate the excuse of people's impatience that leads to extra-judicial killings, which are illegal and a violation of the fundamental human rights of Nigerians. We need a complete police reform to gain people's trust in the law enforcement system in Nigeria. People who engage in mob justice must be arrested and prosecuted and punished by the law to serve as a deterrent to others. If people know that such actions may have no consequences and there are few records of perpetrators receiving due punishment for their actions, they are encouraged to carry on with impunity.

The rioting in Sokoto shows that some people do not see anything wrong in mob justice and do not see why any person should be punished for it. Our public enlightenment agencies must find ways of limiting the spread of gruesome images in all media, and our national orientation agency must educate the masses on the dangers of engaging in mob justice and the consequences of such actions. We must "save ourselves from ourselves" on this road to perdition.

Dakuku Peterside is a policy and leadership expert.