Kebbi Jubilates as Malami Makes a Comeback as Minister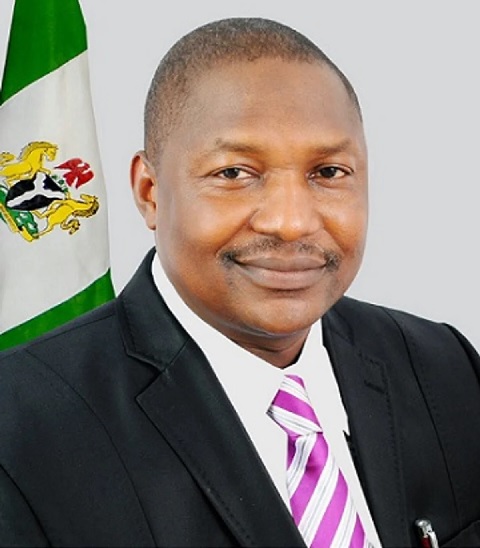 From Haruna Aliyu Usman, Birnin Kebbi 
As president Buhari Wednesday 21st August 2019 inaugurated his cabinet who for the next four years will pilot the affairs of the country in their respective ministries, he has put to paid rumours making the rounds in Kebbi and outside that Abubakar Chika Malami would not retain his seat as minister of justice and the attorney general of the federation.

The people of Kebbi were pleasantly surprised as Malami got back on the driving seat to continue his ministerial duties of steering the justice sector for the next four years of Buhari's government.
Few hours after the inauguration DAILY ASSET sought the views of people in Birnin Kebbi.
Hajiya Umaima, a Birnin Kebbi resident said Malami's return was an act of God and his outstanding performance. She added that she was not surprised because of the confidence the President has reposed in the Minister. "what is left for all us to pray for him to succeed, his success is for the entire country not for kebbi alone," Umaima said. 
Another resident, Usman hailed the decision to return Malami because he was able to bring his legal expertise to bear on his official duties as cabinet minister, adding "we expect him to add to what he has done already in the justice ministry." 
He described Malami's first four years as full of events and cited the funds repatriation committee which Malami spearheaded as one of his major breakthroughs in the country. 
In his comment, Balkisu Abass said in the last four years of his reign as minister of justice, he courageously arraigned the then sitting -Senate president, Bukola Saraki and others in collaboration with the anti-graft agency, the Economic and financial Crimes Commission (EFCC) to fight corruption, he was instrumental to the fall of the former chief justice of the federation, Walter Onoghen, therefore giving him another chance to serve the nation is a welcome development.
She however, urged him to be transparent and uncompromising for him to succeed in the new dispensation.
Others who also spoke with DAILY ASSET were optimistic that Malami will rebrand the justice system in the country to benefit the common man in the country, and advised him to strive to reduce corruption and redirect efforts to quick dispensation of justice to  all category of people which will go along way in de-congesting prisons across the country. 
Malami who  was a governorship aspirant during the 2015 election was rumoured to have been persuaded by Buhari to step down for the incumbent governor, Atiku Bagudu.
Sources in Kebbi's political circles said Malami might eventually take another shot at the Governorship of the state when the next opportunity presents itself.

Ahmed Shuaibu Gara: Bridging Information Gap in Gombe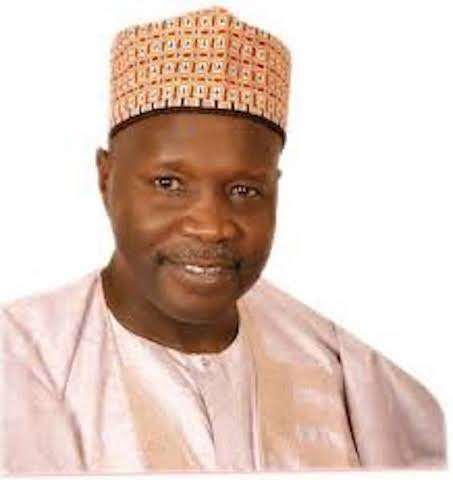 There is no gainsaying the fact that Governor Inuwa Yahaya of Gombe state is among the best performing governors in Nigeria. Yes, Inuwa Yahaya has done well and has achieved a lot in his first year in office. The only problem the governor had was lack of adequate publicity and underreporting of his activities.
Well, the media will not be blamed for the situation as they only disseminate the information made available to them or at their disposal.

It is the duty of government to blow its trumpet by informing the public about its stewardship. Many people only acknowledge what were done in their own domains and do not know much of what were done in other places. Thus, government's officials, especially information managers or spokespersons of the government, are duty bound to communicate and showcase its activities for the citizens have right to know how their leaders govern them and or spend their funds.
Perhaps having realised that he is underreported, Governor Inuwa Yahaya appointed a special adviser on information management and strategy Ahmed Shuaibu Gara-Gombe some months back to help him in the management of information and public relations in addition to other existing media aides.
Of course, no government or organisation will have a good image in the eyes of the public without having a competent information manager and public relations officer. On the appointment of Gara as special adviser on information management, he swung into action by bringing the numerous achievements of the Inuwa Yahaya administration to limelight.
In the past, many people including myself thought the governor of Borno state Umaru Babagana Zulum is the best performing governor in the North. Yes, Zulum is a serious and passionate leader but I have come to realise that the present governor of Gombe state Inuwa Yahaya is also an outstanding governor. In fact, he can be rated better than Zulum and some of his contemporaries in the North, considering the meagre resources received by his state as federal grants and the mega projects he executed in the last three years plus of his administration. Zulum enjoys positive publicity more than any northern governor, perhaps as a result of his vibrant and formidable media team.
I have copious reasons to backup my argument. Some governors are good at projects execution but poor in terms of salary payments, workers welfare and vice versa. But in Gombe state, salary payment is not an issue. Every worker collects his salary regularly and gets promotion as at when due. For instance, all state civil servants get alerts of their salaries latest on 27th of every month.
In addition, the governor was able to employ 1, 000 new teachers and 400 new health workers at a time some states find it difficult to pay salaries of their existing workers let alone giving new employments.
Some of the social welfare projects of the governor include distribution of 1, 000 tricycles on loan to youth for commercial use and special jobs to 500 youths under the newly established 'Gombe State Security, Traffic and Environmental Corps (GOSTEC) and engagement of 20, 000 youths to plant four million trees under the erosion control project tagged 'Gombe Goes Green'.
On infrastructure, Inuwa initiated the construction of 100 kilometers roads in each of the 11 local government areas of the state. He built and upgraded at least one health facility in each of the 114 wards of the state including an ultra modern nursery, primary and secondary school at Kumbiya-Kumbiya community in the state which hitherto had no single public school since the creation of the state.
Of recent too, the governor built another modern Almajiri School in Yelenguruza community of the state as parts of moves to address the problem of Almajiri education in the state. In the integrated Almajiri school, pupils will learn Qur'anic recitation, basics of western education as well as vocational skills. The unprecedented school which is a storey building has hostels for Almajiris, library and skills acquisition rooms where the children will be taught occupations such as tailoring, barbing among others such that they will have a source of livelihood other than the usual begging.
Another project worthy of note by the administration of Governor Inuwa Yahaya were the construction of mega motor park along Federal College of Education where all commercial drivers and public transport workers will relocate. There is adequate space for shops, restaurants and offices provided therein. The idea is to boost business and facilitate availability of vehicles for movements of people, goods and services in and out of the state. This is even as the former Bauchi park will be taken over by the government to build a befitting state secretariat to house all ministries and parastatals.
At the moment, there is no befitting secretariat in the state and most of government ministries, departments and agencies are scattered in different parts of the state unlike what is obtainable elsewhere. That is why Governor Inuwa built a new modern motor park called Gombe Mega Park to pave way for construction of a big state secretariat.
Still on business and investment development, the governor has established an industrial park along Deba road to attract and accommodate investors, small, medium and big industries in the state. Prior to that, an investment summit was convened by the governor where investors and great entrepreneurs from all over the country and beyond converged and briefed on the park to encourage them to site their industries and enterprises at the newly established park named 'Muhammadu Buhari Industrial Park which was inspected by the Vice President Yemi Osinbajo.
It is a known fact to anybody who knows Gombe State that many areas in the state face water scarcity due to the sandy nature of the soil in the state. However, Governor Inuwa has provided water in areas like Jeka da fari and awarded contracted for the establishment of water booster stations for areas worst affected by scarcity of water like Tumfure, Investment Quarters, Bauchi road and other parts of Akko local government to improve supply of water in the state.
Most of these gigantic projects by Governor Inuwa are not adequately publicized. And this is the gap Gara Gombe is trying to bridge now as a person saddled with the responsibility of managing government's information.
He is determined to achieve that by making use of the available airtime or space in Radio, Television and other media houses within and outside the state. He gathered that many of those television and radio stations have airtime for discussion programs including political which are unutilized or underutilized due to lack of vocal government officials to make good use of them or just lack of knowing how important it is for the government to feed the electorates back on its stewardship in a democratic setting.
Within the last four months, the special adviser had visited and granted interviews in 17 radio and television stations locally and nationally including;
NTA Gombe, Progress Radio, Amana Radio, Vision FM, Jewel FM, GMC and GTV.
Others are FRCN Headquarters, Channels TV, AIT, Trust TV, Leadership TV and major newspapers like Daily Trust, Leadership, Premium Times and News Agency of Nigeria. Also, to bridge the gap between the government and the governed, the special adviser established direct lines for the state citizens to interact with the governor and to participate in governance by offering suggestions and complaints.
Furthermore, he initiated the Gombe New Media Internship Programme where the interns will be promoting government programmes on social media.
On the eve of the 2023 electioneering, he created the 'DANI AKAJE' programme on radio where a post mortem of every campaign trail of the governor is being reviewed.
With these initiatives, Inuwa's silent achievements are now topics of discourse courtesy of the special adviser on information and strategy. Media houses are now bringing Governor Inuwa Yahaya's hitherto obscure projects to limelight beyond the routine news programmes as part of initiatives by Gara.
To augment and complement his efforts of bridging information gap in the state, the special adviser conceived the idea of organising special training to information officers of all government ministries, departments and agencies on the skills of information management and public relations strategies. This is a welcome development indeed and I believe will go along way in projecting the good image of not only Governor Inuwa Yahaya but Gombe State government even after the reign of Inuwa.
I am happy that the public both within and outside Gombe are now hearing the good side of Gombe and the works of this prudent, patriotic and performing governor Inuwa Yahaya. While applauding Gara Gombe for the feats, I encourage him to sustain the tempo.
Adamu, an author and public affairs commentator, writes from Akko local government area, Gombe state.
Why Nigerian Democracy is Still Held Down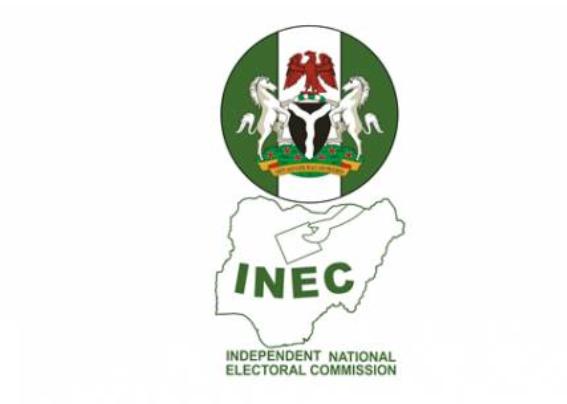 By John Tine
Americans define Democracy as a government of the people, by the people, and for the people. But if you are a discerning Nigerian, you must have realised by now that this borrowed progressive concept has since been distorted to imply "government of opportunists, by the opportunists and for the opportunists, and their cronies"– a system of rent seeking bosses, firmly entrenched in Nigeria's democratic and political firmaments, otherwise known as cronyism.

Watching Prof Kingsley Moghalu, a former Dep Governor of the CBN, and erstwhile presidential candidate, on Arise TV's "News Prime" with Charles Aniagolu; and Prof Muhammad Kabir Isa of ABU Zaria on NTA Network News' "Metrofile," with Cyrils Stober, respectively, yesterday evening: 24/12/2022; my insights and convictions were reinforced as to why Nigerian Politics and Democracy have been held down for decades on end.
Indeed, watching these two gentlemen asseverate dispassionately in their articulation of the undercurrents that have consistently undermined and threaten Nigeria's nascent democracy and progress, stirred in me an indomitable spirit of hope for Nigeria's future.
At the same time, I was miffed that the nation's odious political system would compel a world class intellectual and technocrat in the mould of Prof Moghalu to abandon the patriotic struggle he had commenced, only to recede into his comfort zone in the USA.
But I also understand that not too many international citizens will be willing to operate in the ever mischievous, highly monetised, complacent and toxic Nigerian democratic system.
Be that as it may, i also completely align with the postulation of Prof Kabir Isa, that the Nigerian Democracy and its processes have evolved into a cash and carry power game that thrills and benefits only the opportunistic Godfathers and their cronies, instead of advancing the systematic building of enduring democratic institutions and ethos that promote the welbeing of the masses.
On the other hand, and like the cerebral Prof, I also belong to the school of thought that the history of Nigeria's underdevelopment is traceable to the nation's post colonial political foundations that were bereft of ideological underpinnings that usually promote the spirit of nationalism, patriotism and development; but were hinged instead on regional tripods with their centrifugal tendencies. Thus, the inability to evolve a political system that was based on enduring sociocultural, political and economic ideologies of the people, undergirded by pragmatic and strong global leadership models; successive Nigerian leaders and their cheerleaders have continued to define performance in terms of brick and mortal, otherwise known as physical infrastructure. Truth is: without a well equipped and nationalist type of leadership, infrastructures will depreciate and become eyesores for inability to maintain if leadership is not adequately prepared and lacks foresight. Until recently, there were innumerable dilapidated roads across the nation.
As I write, the road to my village on Gboko/Katsina Ala axis; the Makurdi/ Otukpo among so many others are glaring examples of leadership failure on the part of successive Nigerian governments.
Unfortunately, after decades of democratic dispensation, the Nigerian political elite is yet to realise the dire need of arresting this dangerous retrogressive trend through aggressive educational programmes, as well as reforms that enhance democratic tenets, processes and sustainable development. Why ?
The reasons are not farfetched:
So many Nigerian politicians, after successfully expropriating the common wealth of the people through official chicanery and subterfuge, and in their bid to perpetually entrench themselves in their vain vainglorious status, seek to sustain the exploitation of their ignorant, hungry, and weak followers to acquire more power.
Ironically, this deprived class of the Nigerian society are the ones who are often recruited to fight the political battles of attrition for their so-called political leaders.
Our democratic experience has clearly shown that these opportunists with native intelligence of their local folks, have continued to amplify the socio cultural fault lines of the people in order to sustain themselves in power for their own selfish gains, whereas many of them don't even have an inkling into the essence and uses of power. They simply think that after the initial opportunistic acquisition of power and influence, they will always be in the position to purchase the votes of the poor, without advancing the cause of humanity. Unfortunately, many of them are eventually ousted in the process. Yet others come into public office with the initial positive intents, but their political will is overcome and adumbrated by the lack of knowledge of the nuanced workings of democracy; coupled with the base, animalistic, and vainglorious predatory instincts of uncivilized demagogues that they are.
That is why today, both the thoroughly undermined, hungry and ignorant scrum of the Nigerian polity and their mercenary intellectual counterparts, have been systematically subdued, emasculated and conscripted to continually defend and justify why these unprepared, weak and selfish leaders must continue to be rewarded with public office, despite their lack of character and patriotism in previous official assignments.
In 2015, having been backed by a very powerful capitalist interests, the APC came into power basically through the exploitation of primordial sentiments, smartly harnessing and coordinating media propaganda that poignantly and chillingly exposed the frailties of the then PDP Federal Government; just as the party of the broom feasted on the unpreparedness of its predecessor and its inability to arrest the then adverse prevailing insecurity challenges in the land that had caused ubiquitous fear and pandemonium.
But in the twilight of its incumbency, despite the personal integrity record of President Buhari; and the accompanying unprecedented infrastructural development to butt; many have argued that if the APC Federal Government was as altruistic and well equipped as it portended before ascending power, the APC government at the centre would have substantially accomplished the fundamental existential task of nation building which could have engendered the desperately needed Nigerian nationalism.
But like I had alluded earlier, political thinkers have opined that, it is one thing to have the political will, it is another altogether if that will is effectuated, because it is oftentimes overshadowed by vested interests of countervailing forces, operating on the same political power chessboard which often initiate seeming noble and patriotic programmes that end up being a distraction to the possibly well intentioned leader in the long run.
It is rather regrettable that after almost 24 years of power sharing between the PDP and the APC and the numerous other than lip service and pretensions; democratic institutions have not been adequately strengthened through drastic legal, judicial and other relevant reforms, in order to curtail the inherent corrupt practices that permeate our institutions and democratic system of government. For instance, the Nigerian leadership recruitment system from top to bottom has been flawed and cannot be described as probono publico. Indeed, it has become a game of the highest bidder. Character, experience, competence, physical and mental fitness have become secondary; and intellectual mercenaries are procured to defend the indefensible, without any iota of chagrin, and some courts still deliver controversial judgments, despising the express provisions of the Electoral Act; and, since the electoral process is bound to run the whole hug, the unpredictability of the indispensable variables in the political and judicial systems portend grave danger to our nascent democracy.
This is because, effective leadership that has been universally identified as pivotal in all human endeavours over the ages, has been consistently advocated that it should be anchored on the principles of transparency, competence and experience rather than impunity, pecuniary or any other consideration.
Therefore, should our leadership recruitment system is compromised at the governance level, how do we counsel some of our students who have become inured to cheating in exams, including those that seek to be admitted into higher institutions of learning?
In the circumstances, if the primary elections which is the foundation of leadership recruitment system in any democratic setting is skewed to favour the super rich, how can the election proper will be safeguarded from the same trajectory.
The good news is that Nigerians now have alternative platforms of like minds that are professing and who, by their antecedents, and presently demonstrating zero tolerance for corruption both in democratic leadership recruitment processes and in governance with promises to overhaul not only the foundations of the Nigerian State, but also its superstructure with intent to erecting a new order of the Nigerian Society that is beneficial to all citizens, at all levels and within the context of an enduring democracy; irrespective of creed, ethnic, gender, demographic or any other considerations.
Finally, the entire world is keenly watching to see the choice the Nigerian electorates will make in the 2023 elections: Whether they will subscribe to the universal principles of advanced democracies by choosing credible leaders based on their proven Character and Competence or they will continue to allow Primordial Sentiments to influence their choices.
It is now left to the ordinary Nigerian suffering masses who are clearly in the overwhelming majority, to take their destiny into their hands. It will however, be abominable, if the Nigerian suffering masses will still consciously go ahead to sell their birthrights and those of generations yet unborn to their oppressors — God forbid.
For the hierarchy and rank and file in the oppressive Nigerian system of cronyism and Godfatherism, they will conjure all kinds of rationalisations to justify their warped democratic choices.
I'm aware that the prayers of the children of God across sundry denominations in this country are ongoing for the Almighty to help exorcise in our nation, the insatiable spirit of mammon, materialism, selfishness, greed and in His infinite mercy; and enthrone the noble, glorious and pius spirit of love and truth, tolerance, benevolence and honest leadership in our beloved nation at all levels, and the best choices for the Nigerian masses at this critical juncture of Nigeria's political history are no doubt Engr (Dr) Rabiu Musa Kwankwaso, National Leader and Presidential Candidate of the New Nigeria Peoples Party (NNPP), and his running mate, Bishop Isaac Idahosa; and Professor Bem Angwe, a renowned Human Rights Lawyer and Gubernatorial Candidate of the NNPP in Benue State; and his Deputy, Lady Comfort Ogbaji.
          John Tine Writes from Gboko, Benue State.
Leaders Point to  Nigeria's Political Future at 2nd  IBB Legacy Dialogue
By David Shodeinde
The IBB Legacy dialogue is an annual event convened by Aisha Babangida, the first daughter of the former Military President, Gen. Ibrahim B. Babangida.
The annual event started at the 80th birthday and also held in August 2021 as well to expand on his legacy.
This year's edition held under the chairmanship of Architect Mohammed Namadi Sambo, former Vice President with key note speaker, Prof Jibrin Ibrahim, Senior Fellow, Center for Development.

The 2nd IBB Legacy Dialogue was a gathering of the powerful in the nation's political space as it was attended by members of the Federal Executive Council, former ministers, former governors, heads of international organizations, Chieftains of the political parties, media icons and a cross section of the Diplomatic Corps.
This year's dialogue was anchored on the upcoming 2023 election in Nigeria and the expectedly, the issues security and inclusive democracy in Africa.
Participants at the event dwelt on the all important question of leadership and the governmental policies that will bring up accountability.
In a speech at the occasion, the convener, Aisha Babangida explained that it was former President Ibrahim Badamasi and Maryam Babangida presidential library and Foundation and the works of the library that gave birth to the Ibrahim Babangida Legacy dialogue.
"This Legacy dialogue is very important platform where we have serious discussions and address issues or give solutions to issues that are very important in Nigeria," she told the huge audience at the International Conference Abuja, venue of the Dialogue.
According to her, this year's event provided an opportunity to build on the success of last year's Maiden edition and to take forward issues discussed there but more importantly, offered another opportunity to build on the wider Legacy of progress towards Democracy in Nigeria.
Acknowledging the presence of some presidential candidates at he event, Aisha said there was no calling more noble than the leadership of a great nation adding those who took over the mantle of leadership deserved respect and gratitude of Nigerians.
Aisha was hopeful that the 2023 elections would not only produce the leadership that Nigeria deserved but also usher in the kind of policies that inspire young people to see politics as a noble calling so that the best and the brightest of the youths would commit themselves to public service.
"That way in 2027 and in 2031 and beyond, the calibre of candidates will be more noble," she stressed.
"Over six decades since we won our independence, the path to full democracy has been slow and uneven. We all know that we are not there yet but patriotic leaders like my father have played their part in keeping our country together and bringing about the stability and the guide required for economic growth and human flourishing but of course it would be an understatement to say that not all of our leaders have served us well. Even since the advent of the fourth Republic in 1999, the history of democracy in Nigeria has been a chequered one, so it is natural that Nigerians are weary at election time but it is also important that we do not give in to cynicism," she stated.
She said 2022 electoral bill has been an important step forward adding she was hopeful it would give voters great confidence in the conduct of the elections.
"It is important that the elections are not only free and fair but must show evidence of transparency, which is a key principle along with the integrity and independence of electoral officers and of course, the judiciary as a strong and independent judiciary is as essential as democracy and elections themselves because it is only when voters have faith in the rule of law that they will participate actively in elections and trust the results naturally," she explained.
She noted the concerns of many Nigerians about the monetization of the electoral process and its negative impact on the polity and quality of governance.
Former President, Dr Goodluck Jonathan, who also joined the discussions through a virtual platform advised Nigerian politicians to guard against all issues that had potential create disunity of the country.
He warned that as the campaigns drew nearer, there was ultimate need to avoid campaign messages and activities that were capable of creating divisions in the polity.