Letter To His Excellency, Gov.Yahaya Bello By Edward Onoja
Your Excellency Sir,
My Leader, Boss, Friend, Siamese Twin Brother; God-sent benefactor and Captain of the Ship of my Beloved Kogi State, the White Lion Himself, A year ago, whilst I was by your side working out the service of our State, the wicked ones of Kogi (those whose only desire is to hijack power by every means possible) pushed the lie they conjured in their dumb heads and maggot-infested soul that my wife, my three  month old son and I were involved in a ghastly motor accident along Abuja-Lokoja Road.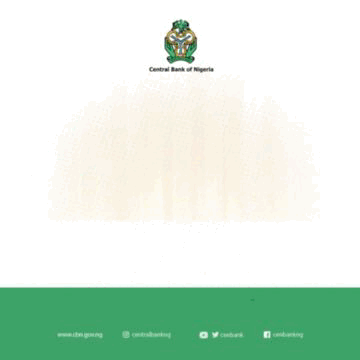 To the glory of God, and the shame of devil, the desires of your enemies and our enemies did not come to pass, and we are all alive and healthy today.
God has also given more proof from our last Elections that your leadership of Kogi State is divinely made in heaven. I have no doubt that God will continue to protect us on this journey of the New Direction to the Next Level and no devil or his agents can stop us. God will always give us the overcomers' grace. Thank you Sir for not yielding to the strong pressure to champion an Ethnic Agenda which excludes other tribes to the sole advantage of
Anebira. You have rather chosen to exemplify a United Kogi where all have the sense and feeling that they belong. Thank you for not towing the path of a religious extremist. We the followers of Christ appreciate you for the award of contract to build a befitting Chapel of Worship in Government House, making Kogi one of the few States which have a place of worship for adherents of both major faiths within the seat of power, just like the Presidential Villa.
Your heart is full of LOVE. May our Almighty God Whom you honour continue to honour you before your enemies, increase your greatness and comfort you on every side. Thank you for securing our state and ridding us of the violent kidnappers, robbers and thugs who held us hostage before your arrival in Government House. Thank you for rising up to the occasion and crushing the elements of
hell whenever they try to raise their ugly heads as they recently attempted in Omala. You are truly the most successful Governor of the entire 4th Republic in Security. Thank you for your herculean efforts to rapidly bridge infrastructural gaps left behind by many years of negligence by your predecessors.
Thank you for the many genuine reforms in the Civil Service which has changed the orientation and attitude of our people to work, even as you make spirited efforts alongside our Labour leaders and other stakeholders to access the balance of our bailout funds.
You have persevered in this task even as those who claim to love and fight for Kogi more than you are resisting your efforts and doing everything in their power to sabotage it in Abuja and elsewhere.
Because I know good will always triumph over evil, I know the painful obligation around salaries and wages will be put to rest shortly. When you triumph in this as you have done in every challenge, the enemies shall have no more song in their mouth but that of sectionalism and even that will perish in their mouth too.
Thank you for showing time and again that you truly love me. You may not recall this Sir, but I can truthfully say that the only time you have lost your temper with me since I started working for you was the night I went out without my full complement of security vehicles and details. You were so worried at the way I exposed myself that you remained angry and scolded me for 2 whole days. I have not and will not repeat that mistake. However, seeing you so concerned about me was completely reassuring. Thank you for being you to me, to us and to Kogi with all your powers.
If I am to choose my leader a million times, I will always choose you.
You are the MAN.
After you, na you!
Thank you for standing in for all of us your aides in good and bad times. Even to those who lost faith on this journey. Your rewards in life and eternity are bigger and more precious than
the loyalty of mere mortals. However, the Bible places a severe curse on betrayers:
*"Woe to that man by whom the Son of Man is betrayed! It would have been good for that man if he had not been born" (Matthew 26:24)!*
Let me therefore reiterate to you that I am Totally Loyal – to you to the CORE. I also declare that anyone (my self inclusive) who has soared to success with your support, or on your back, or by the incidences of your office, in fact, in any way at all who openly or secretly betrays you will harvest all the woes pronounces by the Bible.
Anyone who has enjoyed your largesse and has gone behind to stab you in the back will discover that each blow will pierce the heart of their own nearest and dearest until they wish they had never been born like the Bible says.
Thank you for your inspirational leadership which motivates us to go the extra mile on the job even when the going is tough and the results are not coming as fast as we expect.
Thank you for leading us ( The APC Family to an all time record Electoral Success. 25 members out of 25 in the Kogi State House of Assembly is the surest sign that your second tenure would is secure by
the grace of God and the will of our voters. It is also sign that the 3 Arms of Government will work speedily and with unity in moving us to the Next Level of the New Direction. Thank you for striving to unify Kogi State through proportional allocation of resources to all parts of the state.
Thank you for your great respect for our Traditional Institutions and their deliberate inclusion as Stakeholders and partners in the process of governance.
Thank you for keeping our eyes on the ball always through the example of your own personal habits of discipline and commitment.
Most importantly thank you for TRUSTING me, Edward Onoja, regardless of the noise of demonic liars who approach you with all sorts of diabolic falsehood in their bid to put a rope to the trust which binds us together so things can fall apart between us and in Lugard House.
Thank you for loving me and my family.
Thank you for loving our people, our state and our country.
I dare to prophesy that you will return again as Governor because your efforts are genuine and it aligns with God's divine Agenda for Nigeria.
Already, after your stunning electoral victories in February and March, we are getting serious enquiries from the most unexpected people and quarters, your long time foes and detractors, seeking an
end to hostilities and asking how they can serve in advancing your cause in November and beyond.
This Project is a product of Prophecy. It cannot abort! It will arrive safely at DESTINATION.
My Boss, my friend and my Siamese Twin for Life!
I owe you LOVE!
And you have it unconditionally.
Eddie.
#Onoja is the Chief of Staff to Governor Yahaya Bello of Kogi State

From 'Fulanisation' To 'Yorubanisation': Who Will Save Nigeria From State Captors
By Law Mefor
The authors of the iconic book "Why Nations Fail," Daren Acemoglu and James Robinson, stated that it is the parasitic political and economic classes that are the primary cause of why nations fail.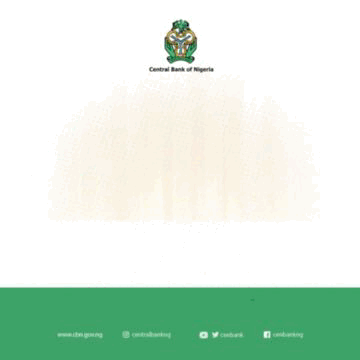 What counts to them is what they get out of the system, not what they put into it. Nigeria has not only the worst breeds of them but has also added to the mixt ethnic jingoism.
Nigeria has fallen into the abyss. History frequently repeats itself.
Muhammadu Buhari, who left Nigeria like a lawless state, presided over some of the worst periods for the country. It may take decades to recover from the calamity that he brought upon Nigeria during his term as president. The greater sadness however is that his successor Bola Ahmed Tinubu is continuing and even escalating the abnormalities that have rendered the nation prostrate rather than making amends.
Impunity, which manifests in reckless abuse of power and the complete absence of political will needed to administer the country for the common good, and national growth to command national loyalty, lies at the root of these misrules. Evidence abounds showing that Tinubu is still following the same course, refusing to combat corruption except for a few person hunts that seem more like personal vendettas. Notable are the cases of Abdulrasheed Bawa of the EFCC who has been held without charge for three months and the suspended CBN governor Godwin Emefiele.
The primary areas where corruption has been causing the economy to hemorrhage are ignored. As Tinubu put it, "We met an empty well," referring to the economic situation he was confronted with on assumption of office. But he disregarded the areas where the stolen trillions can be found by following the paper trails that can be found all over the place. For instance, the NNPC, limited or unlimited, is yet to be made to explain the extraordinary corruption in the oil industry.
Recently, Nuhu Ribadu, the National Security Adviser, warned the populace that the country continues to lose more than 400,000 barrels of crude oil each day to theft. The country's waterways are under the jurisdiction of some persons. Nevertheless, vessels illegally carry crude from the nation's waters and depart unchallenged. Something doesn't seem to add up.
The 'Yorubanization' of the economy, which is replacing Buhari's 'Fulanisation', a term coined by the nation's former President, Olusegun Obasanjo, to describe the desecration of the nation's 1999 Constitution in Buhari's federal appointments, is another troubling legacy that the former president left and Tinubu is now escalating.
At one point, the Muslim North manned up to 70% of the country's important MDAs. With a similar number of the nation's top MDAs, particularly in the fields of the economy and security, now in the hands of the Yoruba ethnic group, Tinubu's appointments have followed the same trend. That is what the Arewa Economic Forum (AEF) and many patriotic Nigerians are now pointing out.
President Bola Tinubu is now replicating and perfecting this trend, which is a very dangerous precedent that Buhari set. The breach of the country's constitution and other existing laws governing the inclusive principle of Federal Character is very damaging, and its intended and unintended effects will soon show, as they did under Buhari.
In a federation with more than 250 different ethnic groups, it is wrong to give one ethnic group control over the economic and security infrastructure even if the constitution does not forbid it. That is why the military governments introduced the federal character principle as a measure to restrain dominance and promote a sense of belonging and balance in Nigeria's political and administrative structure. If the military could be committed to maintaining Nigeria's unity and fairness their civilian counterparts ought to sustain the policy.
"The composition of the Government of the Federation or any of its agencies and the conduct of its affairs shall be carried out in such a manner as to reflect the federal character of Nigeria and to promote national unity and also to command national loyalty, thereby ensuring that there shall be no predominance of persons from a few states or a few ethnic or other sectional groups," states Section 14(3) of the 1999 Constitution as amended. This express provision is what makes the lopsided appointments by Buhari and now Tinubu illegal and an affront to the nation's constitution.
It is obvious why the Constitution forbids the concentration of federal appointments in one ethnic group: a president will be compromising national unity and national loyalty in his promotion of ethnic jingoism when he disregards this federal character principle while appeasing his ethnic group.
Without compromising the federal character concept or jeopardising the integrity of the country, a responsive president can easily care for his people. Obasanjo managed to lead the entire nation effectively while providing for his Yoruba ethnic group fairly adequately. Even if one may not have liked Obasanjo for his abrasiveness, the reality remains that he led the country as a whole, and as a result, he recorded high economic growth and a great deal of unity under his watch.
The nation is now experiencing the opposite result for the reason of what Buhari did and what Tinubu is doing. Under Buhari, Nigeria was at its most polarised state, and under Tinubu, nothing much has changed and no one should anticipate any notable changes under Tinubu unless he changes Buhari's approach.
For his 'Renewed Hope' quest, Tinubu needs all hands on deck — the best of the best. Apart from disrespecting the constitution, his Yoruba ethnic group, as smart as they are, cannot alone provide all that Nigeria needs to recover its lost economy, deal with insecurity, and ensure the happiness of Nigerians and national development. Exceptional Nigerian minds must be tapped both at home and abroad, and Tinubu demonstrated this ability when he served as governor of Lagos State 20 years ago. One is left to question what happened to his acclaimed reputation for fairness.
More importantly, it is crucial to recognise that Nigeria was created by law and government policies that offend the nation's fundamental values, threaten its survival, and violate the constitution will end up attacking the foundation of the Nigerian nation-state. Nigeria has been gliding into the rule of men rather than the rule of law since the time of Buhari. If Tinubu wants to leave his mark on the positive side of history, he must abandon that posturing of state capture while administering the multiethnic Nigeria.
The nation's current abhorrent situation, in which non-state actors have wreaked havoc on the nation with herdsmen massacres, banditry, and terrorism, is the result of the reign of men. The ungoverned spaces are expanding, questioning, and sharing the sovereignty of the country through their risk-taking operations.
Nigeria should be a democratic country because democracies are based on the rule of law, a powerful opposition, a thriving civil society, and organised labour. A government that disregards the rule of law is inviting instability, insecurity, and divisiveness as unintended consequences, setting an example of bad behaviour that the population can mimic.
Let it be said as it is: a nation can't develop where peace has shown a clean pair of heels.
Dr. Law Mefor, an Abuja-based forensic and social psychologist, is a fellow of The Abuja School of Social and Political Thoughts; drlawmefor@gmail.com; Twitter: @Drlawsonmefor.
Is The National Housing Fund A Mirage?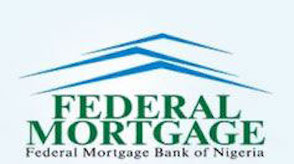 By Femi Ogunshola
Established by Act 3 of 1992 established the National Housing Fund (NHF) is meant to mobilise funds for the provision of affordable residential houses for Nigerians.
It is expected that commercial and merchant banks would invest 10 per cent of their loans and into the portfolio.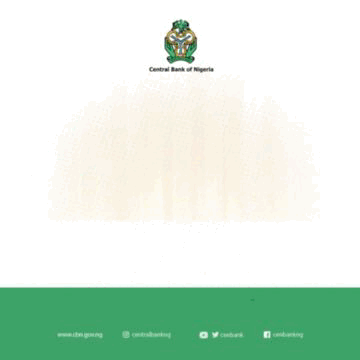 Also insurance companies were projected to invest 20 per cent of 40 per cent of life funds in the housing sector with 50 per cent of the investment being directly in funds.
Similarly, the Federal Government would make additional financial contributions.
With a pool of funds created by the contributors, including 2.5 per cent monthly basic salary deductions, the fund becomes available to any contributor to borrow from, after contributing for a maximum of six months.
In a nutshell, this is NHF on paper. In reality, however, the story seems to be somewhat different.
The News Agency of Nigeria (NAN) sampled opinions of workers across Ministries and they were of the view that the scheme has not benefited most of them.
This was corroborated by the leadership of President of Nigeria Labour Congress (NLC).
When Mr Joe Ajaero, the leader of organised labour in the country appeared before the House of Representatives ad hoc committee on NHF he decried the inability of workers to access the fund.
The committee is probing Non-Remittance to the NHF and Utilisation of the funds from 2011 till date
Ajaero said it was unfortunate that in spite making the statutory contributions of 2.5 per cent of annual salary to the NHF, many workers are unable to access the loan due to administrative bottlenecks.
According to him the Act provides for 90 days from the date of application for the loan to disbursement.
However, the experience of many workers is `horrific` as the undue delay in approving the loans force many workers to abandon the pursuit of the loan.
He said in some cases, loan applicants are forced to resort to third parties in an attempt to fast track their application.
According to labour leader, this creates the perception that the scheme is corrupt and alleges statutory bottlenecks that make it difficult for workers to access housing loans.
Top on this, according to him, is the requirement for the provision of land title, especially in the form of Certificate of Occupancy (C of O), before a worker can access housing loan.
Ajaero likened the process of getting C of O in Nigeria to the Biblical camel passing through the eye of a needle.
According to him, the challenge is endemic given the chaos in land administration in Nigeria as many states are yet to fully digitalised geophysical information services to aid seamless release of C of Os.
Some concerned civil servants describe NHF as a scam.
Emmanuel Bamiyo, a Grade Level 12 officer in one of the Federal Government Agencies said his NHF monthly deduction stands at N3200, ditto, while Mrs Kolade Tosin, a civil servant on level 13, gets a monthly NHF deduction of N3,648.
The questions agitating the minds of many is whether NHF has truly served its purpose given the monthly deductions from civil servants.
Mr Ifeanyi Okonkwo, an insurance broker said public perception and experiences with the NHF is quite unsavoury as many civil servants have not been able to access the loans due to one bureaucratic bottleneck or another.
He alleged lack of transparency, and the scheme's inability to deliver on its mandates in spite huge sums of money in its kitty.
According to the Head of the Civil Service of the Federation, Dr Folasade Yemi-Esan there are 69,854 core civil servants receiving salaries under Integrated Personnel Payroll System (IPPS).
She said, so far they have registered about 205,411 officers that are non MDAs and 69,854 others in the core MDAs, bring the total number of IPPS enrolees to 275, 265 personnel.
Nigeria's Impressive Conviction Rate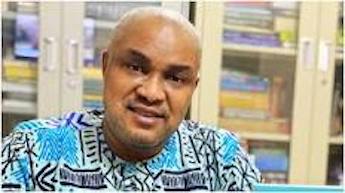 ….Nigeria's Impressive Conviction Rate
"A leader takes people where they want to go.
A great leader takes people where they don't necessarily want to go, but ought to be."
-Rosalynn Carter
The law can only work when good people are put in place to ensure that the right governance standards and methodology are put in place in a law enforcement related agency to demonstrate that nobody is above the law.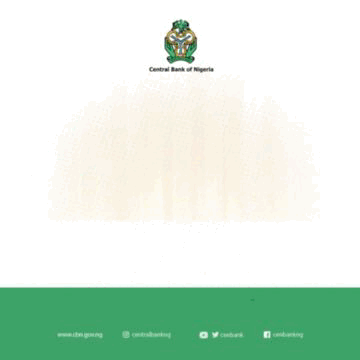 When the law works seamlessly, it is therefore absolutely impossible to describe the law as an ass.
I find it inconceivable actually that some observers dismissively categorised the entire body of law of a nation as an ass that is open to certain machinations and mechanical manipulation by the powers that be. To me, the law is not an ass but rather an asset. One man who through the dint of hard work, foresight, integrity and high reputation, has convinced me to believe that the law is an asset is the Chief executive and Chairman of the National Drug Law Enforcement Agency Brigadier General Mohammed Buba-Marwa(CON), rtd.
It is the way the law is deployed by the management of the National Drugs law enforcement authority in Nigeria to wage massive war on hard drugs, that has attested to the fact that adhering to the principles of rule of law is the most beautiful attribute that make up good governance in a Country.
Another beautiful thing is that the management of NDLEA headed by the hard fighting Chairman Brigadier General Mohammed Buba-Marwa has carved a niche for NDLEA as one of only few Law Enforcement platforms in the Country that takes justice to or brings offenders to justice.
For many outlaws, the fear of NDLEA is the beginning of wisdom.
This has energised the war on drug to a very impressive dimension so much so that Nigeria has in the last 29 months recorded an enviable feat in the fight against narcotic substances and illegal drugs, with seizure of 6.3 million kilogrammes of assorted drugs, 5,147 convictions and 31,675 arrests. Little wonder then that Nigeria now plays pivotal and leadership role in championing a continental wide massive war on hard drugs abd illicit substances. By showing leadership and demonstrating high charisma, the NDLEA Chairman is truly and professionally tailoring the war on drugs along the lines of international best practices and global counter narcotic laws. We will examine briefly the global legal template for waging warvon hard drugs.
International Legal Framework for Drug Control:
The clear evidence of documentary nature is that hard and illicit drugs related issues are of universal concern. No country can lay claim to being isolated from the menace of use, abuse, trade and trafficking of hard and illicit drugs. This is principally the reason for the global concern. The historical global efforts on drugs cannot be successfully or comprehensively broached without touching on the leading role of the United States of America. Therefore, its founding role in this regard must be acknowledged ab inito. It was the United States of America's single handed initiative in 1909 through the convening of the International Conference on Opium in Shanghai that has blossomed into a fortified, sustained and sustainable direction within the comity of nations as it relates to drugs.
Besides, a second Conference was held at The Hague in 1911. It was this conference that led to the first International Opium Convention of 1912. As stated above, the earliest Convention was in 1912, that is, International Opium Convention, followed by Agreement concerning the Manufacture of, Internal Trade in and Use of Prepared Opium," International Opium Convention.!" Several other Conventions were signed until 1936, when the Convention for the Suppression of the Illicit Traffic in Dangerous Drugs, was signed. The defining moment for global effort was in 1961 with what can be seen as a comprehensive international legal framework designated as Single Convention on Narcotic Drugs of 1961.
it was by this Convention that global consensus and determination was practically demonstrated by the participating countries to deal with the cultivation, production, manufacture, extraction, preparation, possession, offering for sale, distribution, purchase, sale, delivery, brokerage, dispatch of dispatch in transit, transport, trafficking, consumption, importation and exportation of drugs, especially those types considered illicit; see the book titled: Drug Laws Enforcement and Administration in Nigeria by Inyang E. Ekwo, a Justice of the Federal High Court of Nigeria.
Understandably, the Chairman/Chief Executive Officer of the National Drug Law Enforcement Agency (NDLEA), Brig. Gen. Mohammed Buba Marwa (Retd), reeled out the figures, only recently at a joint press briefing with the Country Representative of the United Nations Office on Drugs and Crime (UNODC), Mr. Oliver Stolpe, to flag off weeklong activities marking the 2023 World Drug Day (WDD).
The WDD is yearly international event to mobilise resources, align policies, and inspire organisations, communities, and nations to work in a particular direction to effectively tackle the challenges of illicit substances in society. He stressed that the fight against substance abuse and illicit drug trafficking has yielded significant results in the last 29 months.
According to the NDLEA boss, "This year's theme, 'People First: Stop Stigma and Discrimination, Strengthen Prevention,' is in furtherance of the whole-of-society approach to taming the drug scourge.
"This theme is especially pertinent to the Nigerian situation at the moment. In the past two and half years, we have strengthened our law enforcement efforts to cut down on the supply of drugs in society.
"In 29 months, we have arrested 31, 675 drug offenders, including 35 barons; successfully prosecuted and got convicted 5,147 of them, and over 11,000 other cases still pending in court, while 23,725 drug users had been counselled and rehabilitated, majority of them through brief interventions.
"At least 6.3 million kilogrammes of various illicit substances have been recovered in response to our efforts to sweep up drugs and shut down the distribution channels.
"We have destroyed 852.142 hectares of Cannabis farms and dismantled three clandestine methamphetamine laboratories. I can assure you that even as we speak, NDLEA agents are busy with interdiction activities somewhere."
Marwa said drug supply reduction is, however, only one of the components of the equation. He added: "Another crucial component is drug demand reduction, which operationally means prevention, treatment and rehabilitation. It should go without saying that we must strike a balance between these two crucial components if we are to achieve our desired utopia of a drug-free society.
"NDLEA has made significant investments in prevention, treatment and rehabilitation over the last two years. The doors of our rehabilitation facilities are open at all times. In the last 29 months, we have acquired a few more rehab centres, given to us as donations, while we have also obtained the Federal Government's approval for the construction of regional model rehabs. More private treatment facilities are also cooperating with NDLEA. To cap it all, NDLEA went above and beyond to invest in a toll-free, round-the-clock call centre that provides teletherapy. Teletherapy is mental health counselling over the phone or online.
"In summary, we have prioritised treatment, while our War Against Drug Abuse (WADA) advocacy initiative has taken a life of its own with our Commands, Formations and partnering civil society organisations taking sensitisation lectures and campaigns to schools, communities, worship places and many more across the country everyday.
"In addition, we have also produced TV commercials and radio jingles in different languages being broadcast on various platforms. This is simply aimed at prevention, by sensitising the people and equipping them with facts about drugs to enable them take the right decisions against substance abuse."
Marwa, who was represented at the event by the Agency Secretary, Shadrach Haruna, charged the society to drop the stigmatisation that discourages drug users from seeking treatment, a development that has serious socio-economic repercussions for individuals and their families.
"Stigmatisation and discrimination make recovery and reintegration difficult for drug-dependent users who submit themselves to treatment. And the prevalence of such an attitude is counterproductive to the effort, time, and resources invested by governments, institutions, and corporate bodies working to contain the drug problem.
"This is what the year's theme is about. We must rid ourselves of any bias against those who are drug-dependent to be able to support, expedite, and make permanent their recovery. The theme will serve as an impetus for us to make a collective effort to break down these invincible but formidable social barriers that undermine the attainment of the goal of a drug-free society," he said.
Marwa expressed appreciation of the partnership between NDLEA, NGOs, development partners, and the various groups, institutions, and relevant professionals in society, including media professionals, who have been very supportive of the renewed war on drugs.
I want to thank the UNODC, especially for its unquantified support that has contributed to the rapid evolution of NDLEA. In the same vein, we are thankful to the European Union (EU) and the governments of the United States, United Kingdom, France, India and Germany, who have all boosted our capacity to cope with the demands of our mandate.
"To celebrate this year's WDD, we have a line-up of activities for the week, some of which will be conducted in partnership with our stakeholders like the UNODC and MTN Foundation. Some of the events are educational, like the essay and the quiz competitions. We have days set aside for events like the Walk Against Drugs, NGO activities, and a campaign to raise awareness among young people who are not in school. The grand finale will be the ceremony at the State House on Monday, June 26," he added.
In his remarks, UNODC Country Rep, Oliver Stolpe, emphasised the "benefits of international cooperation in criminal justice matters with a specific target of dismantling trafficking networks involved in this terrible trade", adding that "long overdue is the need to make sure that the public and primary health care providers are better prepared to take basic drug counseling needs, knowing how to deal with people suffering from drug use disorders." He commended NDLEA for the successes recorded so far in the fight against substance abuse and illicit drug trafficking in the country.
Chairman/Chief Executive Officer of the National Drug Law Enforcement Agency (NDLEA), Brig. Gen. Mohamed Buba Marwa (Retd), has said that seamless exchange of intelligence and strengthened collaboration among African countries will help the continent surmount the daunting challenge of illicit drug trafficking and abuse.
Brig. Gen Marwa stated this on Wednesday at the ongoing 30th Conference of Heads of Drug Law Enforcement Agencies Africa (HONLEA) in Nairobi, Kenya; a stand widely supported by other countries represented at the gathering.
While briefing the meeting on the gains so far recorded by Nigeria in the fight against drug abuse and illicit drug trafficking, Marwa said there is the need for all to put in place a national coordination mechanism that will ensure coordinated action against the menace.
According to him, "The starting point is the harnessing of all the stakeholders by the national drug focal agency. Through this national coordination and collaborative effort, Nigeria has steadily made significant efforts in tackling drug challenges and has between January 2021 and August 2022, recorded unprecedented arrests, in the region of 21,302 suspected drug traffickers, including 28 drug barons. In the area of prosecution, the agency has secured 3,111 convictions, and seized 5.4 million kilograms of illicit substances. On Drug Demand Reduction, the Agency within the same period had brief interventions, counselling/rehabilitation for over 12,326 drug users."
While canvassing for regional and sub-regional collaboration, the NDLEA boss said "the global drug problem has placed higher demands on countries to work round the clock to achieve this goal and consolidate the achievements recorded. It is on the above premise that my delegation is proposing strengthened collaboration at both regional and sub-regional levels.
"This noble objective could be realized with the creation of an informal network of HONLEA contact persons to complement and enhance real time exchange of intelligence or operational information. It will also enhance more robust activities all year round. At the sub-regional level, countries should endeavour to establish sub-regional group like HONLEA for strengthened collaboration under the auspices of the regional economic communities."
He told the gathering that "the HONLEA platform offers unlimited opportunities, and it is imperative to maximize these amazing benefits by completing it with practical form of cooperation such as the suggested HONLEA Informal Network of Contact Persons.
"This would enable regular bilateral meetings, training programs, exchange of intelligence, and the conduct of joint operations at sub-regional and regional levels, if need be."
He said this, Nigeria has done by taking practical steps to deepen collaboration at both national and international levels in countering the world drug problem in line with the principle of common and shared responsibility.
"This was done through bilateral visitations and discussions that culminated in the signing of Memorandums of Understanding with countries and organizations. Thus, Nigeria's statement is anchored on the need to deepen collaboration to fighting a common challenge as the world is taken by storm with the exponential increase in drug trafficking and use", he added.
Marwa expressed optimism that the canvassed synergy will facilitate the speedy dismantling of drug trafficking cartels across Africa through a more vibrant HONLEA platform.
The NDLEA boss was earlier elected unanimously the Vice Chairman of the conference chaired by the host country, Kenya.
HURIWA can only but extend our solidarity to the management and staff of NDLEA.
● Emmanuel Onwubiko Is Head of the Human Rights Writers Association Of Nigeria And Was National Commissioner of the National Human Rights Commission of Nigeria.