Life Lessons from Mike Adenuga

By 'Tope Fasua

I last saw him physically sometime around 2002 when he came to Abuja for the launch of the Globacom Building on Aminu Kano Street, Wuse 2. A mountain of a man, he was decked in one of his bespoke crisp white shirts. I greeted him but I reckoned his mind was far away, as he and his entourage went past me.

Before then I had had two direct meetings with the great man – of course with some audience in tow.
The first was very fiery, indeed one of the scariest meetings I've ever had. I had been employed in his Equitorial Trust Bank to be a Business Manager/Head of Marketing in the Ikeja Branch, oddly weeks before he had time to meet me.
He makes it a point to see everybody in the employment of the bank and so mine was some kind of exception. I had resigned from Standard Trust Bank (Tony Elumelu's bank) about a month earlier, and I took that time to get married in Benin. Another incident happened in that interregnum – a Peugeot 504 that was allocated to me as official car was stolen at Opebi, when I went with my new wife to greet her auntie.

In meeting Adenuga, perhaps I had followed bad advice from some of my colleagues who were lucky with him. I also made the mistake of informing him and apologising about the stolen car, which I had made great efforts to track with the Police. The way his mood changed on that day was more than shocking, even though understandable. He flipped.
And that is when you will see that this man has one of the best commands of the English language ever – and he is a professor in the demystification of people. The man washed me totally. I found myself prostrating and begging him. He thus instructed that I should not take any of the available cars in the office home anymore until further notice.
I found myself hopping on buses to my flat at Ogba on a daily basis and to Allen Avenue in the morning, until I could afford a small personal car – a Toyota. I had given away my previous car while I worked in STB (to my brother), because I didn't see the point in having an official car and a personal car as a bachelor then. With the incidence at ETB, perhaps I knew better, but it was too late.
Perhaps more surprising to me that day was how the late Deepak Metha, a fine Indian-Canadian gentleman, who was then the Managing Director of ETB, and other people there, simply shook off the incidence like it was nothing. They'd seen the chairman at his most colourful.
Lessons: Never take any value for granted. Nothing should be regarded as too small to lose casually, even if you were a billionaire. Be ready to get humbled totally. But once you have your life, there's hope.

I would later learn – and I think it was in one of those meetings in which I was present – how Dr Mike was always ready to humble himself as he made his way up – and even when he was already a global behemoth. He once told of how he was ready to get on a bike and go to the remotest places, sit with mai guards and strike up conversations, if he had a goal to achieve.
He is a never-say-never kind of man. He also told of the kind of humiliation he got from President Olusegun Obasanjo, while he sought to regain his mobile telephony licence – including when the latter lost his cool and hauled a slipper at Mike. When you hear some of those stories, you'll ask yourself: 'who the hell am I?' Today, apart from my humble upbringing, I think I learnt more from my experiences and very limited interactions with The Bull – as he is called – and I have thus remained very humble, unassuming and indeed self-deprecating where necessary. This does not take away from one's self-pride. Adenuga could be self-effacing this minute, almost shy, but the next minute he's roaring like a lion. And he has the carriage and mien to come through as a devouring lion, I assure you.

The second time we met, I was about a year in his employment. I was already restless and seeking an alternative, as a young man of 29 years old. I wanted to leave branch banking, having done three years of that. I was also still under sanction.
The Chairman is not someone you gain access to just because you want to. It was the way he ran his organisation. The fear of the Chairman was the beginning of staff wisdom. So, there was nothing like calling for a review of my case. Just a day before I got my offer letter from Guardian Express Bank, I got a call from the then Managing Director of Equitorial Trust Bank (Ike Oraekwuotu, whom we endearingly, including the Chairman himself, call 'Oga Ikeee') that the Chair wanted to see me at his Oko Awo Street home/office.
This process is known as 'standby', as you cannot tell when exactly he will see you but you had to be punctual. The air around the Chairman was quite intimidating, such that when you arrived for such meetings you dare not ask the receptionist where the conveniences were, no matter how pressed you are. God help you if you were called and you had disappeared to God-knows-where.
So, on this second occasion, I probably concluded that indeed the man has spies everywhere. For how could he have predicted my imminent exit? But the conversation didn't take that trajectory. He wanted to transfer me to Abuja. He spoke about how I should operate in Abuja and such, and then asked me what kind of official car I wanted – a Toyota Prado or a Honda Accord? By now, I was wise, and I looked to Oga Ike and said 'the Accord will be just fine sir', when the Chairman persisted. Only the MD was present in that meeting in a smaller room that appeared to be the Bull's own lair.
I didn't say anything apart from monosyllablic answers and that talk about an Honda Accord throughout the meeting. By now I had learnt to listen more than speak in the presence of powerful people like this. Who was I to ask for a Prado, for crying out loud? As he dismissed the meeting and I made to leave the office, he dug into a shelf and gave me N150,000 (which was quite substantial back in the day, but nowhere near the kind of largesse he showers on sundry people on daily basis – staff inclusive).

I went back to the office the next day, told a few friends what had happened, shared some of the largesse, resigned and resumed at Guardian Express Bank, Anifowoshe Street, Victoria Island.
He must have felt I was crazy. But the initial unpalatable meeting may have defined our relationship. But after one month at GEB, and I was not 'feeling' the place, I reached back to Oga Ike and said I could be still interested in going to Abuja. My offer was still on, and indeed this time, I got a new offer letter from ETB, with a promotion to Principal Manager and an order to resume in Abuja.

Lessons: Always keep your doors open to relationships, talents and ideas. Adenuga's companies, for many, is like a revolving door. Many have gone in and out. I think having been in business for long, he appreciates relationships and human resources/human capital more than most other people.

I later resumed at the Abuja office, and spent another four years in that branch, till I exited finally in 2005. My exit was also sudden. Such has been my fate with this institution of a man. He got the Prado, which I used for four years, and fulfilled his promise to house me in Abuja, after a few months delay. Nobody harangues Mike Adenuga. He does things at his own pace, but he does a whole lot of things. He never forgets. He also has this uncanny ability to recognise people and their names, no matter how long ago he has seen you. As at that time, his portfolio extended between two banks, his oil company, Globacom, and several other ventures many of which most people don't know about. He is also heavily into properties, such that his close aides tell us that he sometimes forgets which ones he has bought in Victoria Island, Ikoyi or Abuja.
Lesson: From being an 'official car-less' Business Manager, I went to having a brand-new Toyota Prado at my disposal for four years. In that era, perhaps Adenuga was one of the few who would go that far for a status car for his staff. The lesson is that your being down today does not mean you cannot be up tomorrow. But also prepare your mind in case you take a plunge the next moment. Eternal vigilance. Never take anything for granted.

When I left the bank – and banking finally – I moved out of the flat allocated to me and my young family, returned the official car to the bank's premises, and resumed for my long-postponed master's degree in London. Another crazy move. I must confess that I felt a bit choked working for him – like being under surveillance. But overall, he was a great influence and passing through his tutelage, no matter how remotely, will prepare most attentive people for navigating the complex business environment in Nigeria or anywhere else.
The iron grip Adenuga has on his businesses is the reason why he still thrives. His sheer intelligence, confidence, elocution, knowledge, and a readiness to be humbled, is the reason why his organisations still stand. I also appreciated making acquaintance with one of his sons – Paddy Adenuga – who was sent to Ikeja branch around 2000/2001 for some internship. Great, gentle guy.

And Dr Mike encouraged my writing! We had an internal magazine in the bank, and staff were encouraged to contribute articles. Even in the middle of my work schedule, I made sure to contribute to this. The MD once gave me feedback from the Chairman, that I was one of the few who wrote on topical issues. He knew my articles did not dwell on personalities – not even his – but on how to improve our functions as staff and move the bank forward.
That feedback has served as impetus for me to keep writing till date. To get a compliment of any sort from the great Alaga (if you know, you know), there must be something you're doing right. A man of great largesse, who stuns many with his largeness of heart, a perfectionist, a humorist, a wordsmith, a man of great energy, a shrewd dealmaker, a visionary, a relationships person, a man of great charm and stunning physical appearance, a man of style, but also someone who stings worse than a scorpion, a man with a great can-do spirit who inspires millions around the world, a man that you may love or hate but can never ignore.
I say happy Platinum Anniversary sir – though belatedly. May you celebrate several more decades of increasing impact on the world and everyone around you.
'Tope Fasua, an economist, author, blogger, entrepreneur, and recent presidential candidate of the Abundant Nigeria Renewal Party (ANRP), can be reached through topsyfash@yahoo.com.
Atiku, Murray-Bruce, Momodu, Others Mourn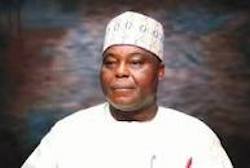 Prominent Nigerians, among them politicians, captains of industry and media gurus, yesterday mourned the passing of AIT Chairman, Raymond Dokpesi, describing his death as a great loss to the media industry.
Former Vice President, Atiku Abubakar, on his Twitter account wrote, "I am in a state of shock! As we say in Islam: from God, we came, and to Him, we return.
"I am in prayers and will continue in prayers! My everlasting and deepest condolences to the Raymond Dokpesi family.
May God forgive his sins and grant him eternal rest. Ezemo, not on a date like this should you leave us! -AA."
A former federal lawmaker, Sen. Shehu Sani, on Twitter, expressed shock at the news of the death of the media icon.
"I received the shocking news of the demise of High Chief Raymond Dokpesi. He was a detribalised Nigerian and a patriot who has made tremendous contribution to the struggle, restoration and sustenance of democracy in Nigeria.
"He raised the bar in professional broadcasting and was a champion of press freedom. He fought many political battles in the pursuit of justice and freedom. Dokpesi was an institution and his life an inspiration. Life is transient. May his soul rest in Peace. Amin," he said.
Media mogul, Dele Momodu, also shared a condolence message on his Instagram page mourning the death of Dokpesi.
"This is too sad to bear. Our media IROKO is gone… Good night High Chief Dr Raymond Aleogho Dokpesi. May your great soul Rest In Peace," he said.
Nigerian politician, Ben Murray-Bruce, mourning the media icon on his Twitter page said, "Chief Dokpesi left an indelible mark on the world of media and broadcasting.
"It is with a profound sense of sorrow that I learned of the passing of High Chief Raymond Dokpesi, a monumental figure whose influence and contribution to society will never be forgotten.
"Chief Dokpesi left an indelible mark on the world of media and broadcasting, instilling a standard of excellence and professionalism that remains unparalleled. His tireless efforts to foster unity and promote progress will always be remembered and appreciated.
"While we mourn this immense loss, we also celebrate a life of purpose and impact. My deepest condolences to the Dokpesi family, our thoughts and prayers are with you during this incredibly difficult time.
"We hope that you find solace in the knowledge that Chief Dokpesi's legacy will continue to inspire generations to come. May his soul rest in perfect peace."
Nigerian singer, Eedris Abdulkareem, on his Instagram page prayed that God comfort the family and that the soul of Dokpesi rest in peace.
"My condolences to the family of Chief Raymond Dopeso. Wishing you peace, comfort, courage, and lots of love at this time of sorrow. My heart goes out to you at this difficult time.
"I am thinking of you and your family and sending caring thoughts your way, may the lord rest the soul of chief and grant him eternal rest Amen," he said.
A visit to AIT office at Kola, in Alagbado area of Lagos State, revealed a sombre environment.
The security personnel on duty refused visitors into the premises, saying "there are no officials or staff to attend to any interviews but you can come back tomorrow."
Workers' Day: Kaduna Governor-elect Pledges Workers Friendly Administration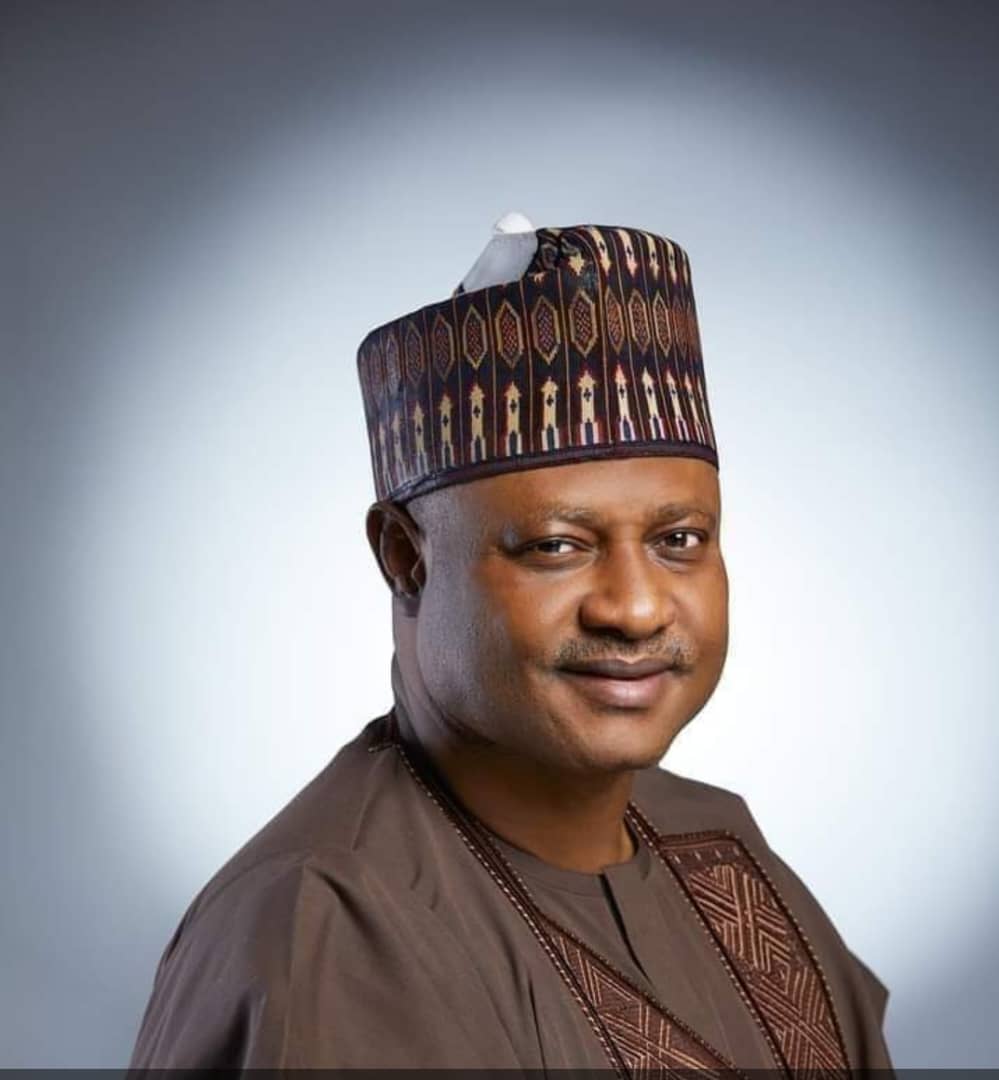 Nicholas Dekera, Kaduna
Governor-elect of Kaduna State, Senator Uba Sani in a solidarity message with workers on the occasion of this year's Workers Day, pledged to run a workers friendly administration in the state.
While felicitating with Nigerian workers and the Labour Movement yesterday, the Governor-elect applauded the workers for what he described as immeasurable contributions to the building and sustenance of the Nigerian State.
"Your sacrifices are well documented and deeply cherished by Nigerians," he said.
He said Nigeria as a nation has been going through challenges but noted it is heart-warming to that workers have not wavered in their belief in the country and commitment to national progress and development.
"You have stoutly defended our democracy and the fundamental rights and freedoms of the Nigerian people. You stand for national unity at all times. Nigerian workers and indeed the Labour Movement are the key pillars of Nigeria's progress and unity," said the
Governor-elect.
He paid a special tribute to the resilient, resourceful and hardworking workers of Kaduna State saying, "you have been diligent and committed to the progress and development of our dear state."
Pledging to run a workers friendly administration, Uba Sani said he will prioritize workers welfare and provide them with the tools and incentives that will help fire up their zeal to perform optimally.
"Hardwork will be rewarded. All I seek is your cooperation and total commitment," he said.
Foundation Urges  Govt. to Prioritise Policies on Elderly

Fantswam Foundation, non-governmental organisation in Jema'a Local Government Area of Kaduna State, has urged governments at various levels to prioritise welfare of ageing citizens.
Chief Executive Officer of the Foundation, Comfort Kazanka, made the call in Kafanchan on Tuesday, during a visit to the Chairman of Jema'a Local Government Area.
Kazanka said that many elderly people were lonely and poor, adding that issues affecting their health, social and economic well-being should be improved to make life easy for them.
She said that Nigeria needed to do more towards achieving universal health coverage, especially for the aged.
She said based on a survey the foundation undertook recently, some of the challenges faced by the elderly include lack of access to quality healthcare, accommodation, feeding and inability to foot utility bills.
According to her, government ought to formulate policies that would ensure the aged are given priority in public places such as banks and hospitals.
She said that such policies are necessary to prevent the elderly from standing on queues for long periods due to their declining strength.
Responding, the council chairman, Mr Yunana Barde, assured of his administration's resolve to always support the cause of the elderly.
Barde said the council was ready to give the needed support to individuals and organisations that bear the burden of caring for the elderly. (NAN)