Medical Consultant Decries Increasing Psychiatric Cases in Kebbi


From Haruna Aliyu Usman,Birnin Kebbi

The acting head of Psychiatric unit, Federal Medical Center Birnin Kebbi, Doctor  Bioku Ayodeji Abbass has said that the number of psychiatric patients to the unit was on the increase in recent times disclosing that his doctors have attended to at least 400 patients with mental disabilities at Zauro hospital, Birnin Kebbi local government area of the state.


Doctor Abbas who spoke exclusively to DAILY ASSET in his office identified three major causes of psychiatric illness to include mental instability, biological, phycological and social factors.
According to him some psychiatric cases evolved from hereditary factors, explaining that it was a condition transfered from grandparents to children and then to grand children.
He however, added there could be a genetic skip which means a child or grand child may not be affected even if the grand parents had psychiatric illness.

On the social causes of psychiatric ill health, Doctor Abbass  said poverty, lost of loved ones, change of job or environment may compel one to become a psychiatric patient. Such situations, he said could lead to depression and then to mental instability those.
Such conditions, he said could be cured if the patients visited the hospitals and were taking the free drugs that were in constant supply at the designated centers.
At the federal medical center Birnin Kebbi, D Abbass disclosed that every week he attended to at least 20 psychiatric patients at the clinic. He decried the prevalence of psychiatric cases in Kebbi, which he attributed to lack of awareness and primitive beliefs.
He regretted that even the educated elites believed in superstition that evil spirits were at the root cause of mental instability, adding that such beliefs were in conflict with medical profession and standards.
He urged parents whose children were affected to use the opportunity to access the free drugs at the designated centres. He specifically advised parents of drug addicts to bring such persons forward for medical attention.
The medical behavioral chief further said that people who refused to  talk to others or those who exceed ego boundary exhibit psychosis and if left unattended to could push them to commit suicide, because "everything is normal to them and is the reason they can walk naked, therefore, those class of persons must be closely monitored to avert the danger of loosing them to mental disorder," he stressed.
COVID-19 Remains International Health Threat, WHO Warns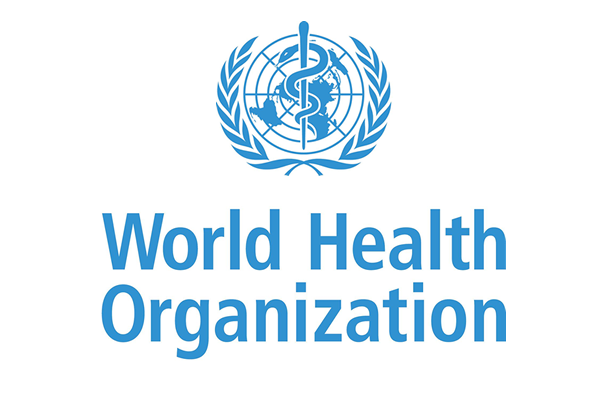 World Health Organisation (WHO) has again, warned that COVID-19 is still a global health threat and that it is not time to declare the pandemic over.
WHO Director-General, Tedros Ghebreyesus said this in a statement on Monday while commenting on the outcome of the COVID Emergency Committee meeting held on Friday.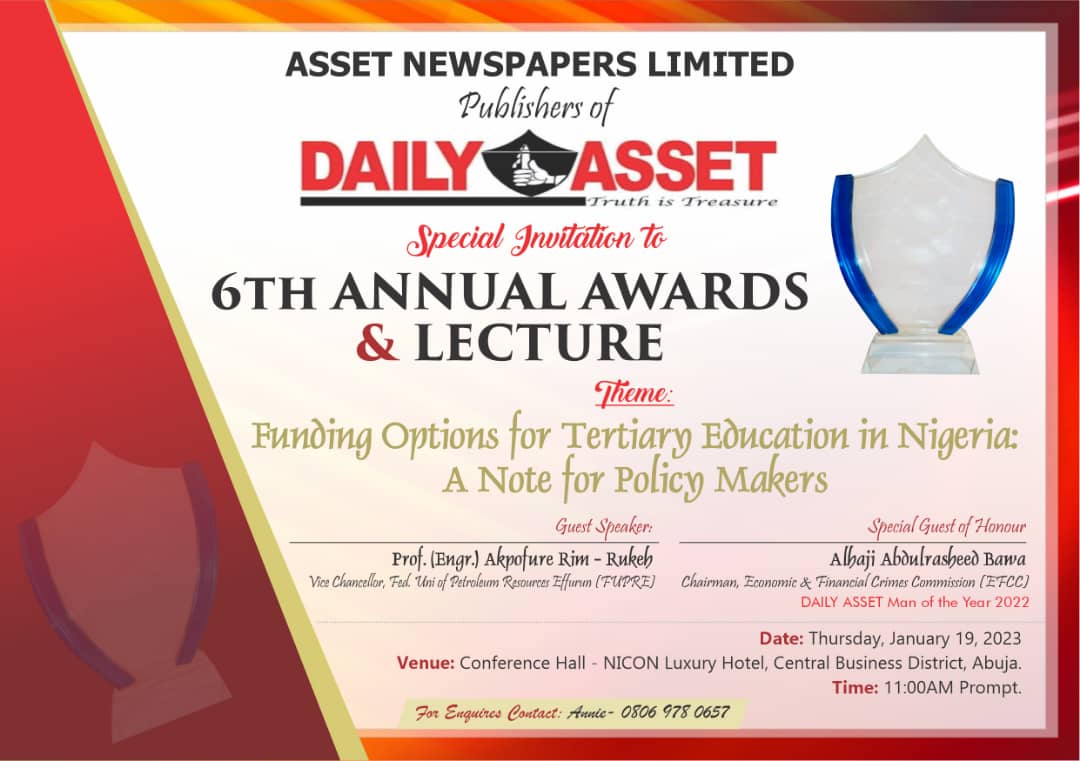 "There is little doubt that this virus will remain a permanently established pathogen in humans and animals for the foreseeable future," the committee said.

"It is three years since COVID-19 was declared a public health emergency of international concern. The novel coronavirus (2019-nCoV) was first reported in Wuhan, China, on December 31, 2019,'' he quoted the committee as saying.
The WHO Director-General said that although the world is in a better position than a year ago, when Omicron infections surged, more than 170,000 COVID-19-related deaths had been reported globally, in just the last eight weeks.
Ghebreyesus noted once again that surveillance and genetic sequencing of the coronavirus had declined globally, making it more difficult to track known variants and detect new mutations.
He warned that health systems continued to struggle to treat a high number of COVID-19 patients and others with influenza and respiratory infections, amid staff shortages and health worker burnout.
The UN health agency chief also insisted that vaccines, therapeutics and diagnostics remained critical in preventing severe disease, saving lives and taking the pressure off health systems and health workers globally.
Despite their proven worth, he said that the COVID-19 response remained "hobbled" in too many countries that are unable to provide these tools to the populations most in need, older people and health workers.
Globally, there have been more than 752.5 million confirmed cases of COVID-19, including 6.8 million deaths, reported to WHO's Coronavirus dashboard.
At the WHO meeting of the Emergency COVID Committee, participants heard that globally, 13.1 billion doses of COVID-19 vaccines have now been administered, with 89 per cent of health workers and 81 per cent of older adults (over 60) completing the primary series.
Committee members expressed concerns about insufficient vaccine uptake in low and middle-income countries, as well as in the highest-risk groups globally, and the uncertainty associated with emerging variants.
They also recognised that "pandemic fatigue" and the impression of reduced risk "have led to drastically reduced use of public health and social measures, such as masks and social distancing".
Among its recommendations, the UN health agency urged countries to remain vigilant and to continue to report surveillance and genomic sequencing data to WHO.
"Appropriately targeted" public health and social measures should also be implemented where necessary, and the most vulnerable communities should be vaccinated to minimize severe disease and deaths," the WHO meeting noted.
Answering people's concerns about COVID-19 remains key to improving why it is so important to implement preventative that will keep the coronavirus at bay, the UN health agency said.
The Emergency Committee explained that although the Omicron variants that are circulating globally remained highly transmissible, infection no longer necessarily means that severe disease will follow, when compared to earlier coronavirus variants of concern. (NAN)
TETFund, Usman Danfodiyo Varsity Inaugurate First Indigenous COVID-19 Vaccine
The Tertiary Education Trust Fund, TETFund, yesterday, inaugurated the first indigenously developed COVID-19 vaccine candidate for preclinical trials in Nigeria.
The Vaccine Development Consortium was formed by the Usman Danfodiyo University, Sokoto, UDUS.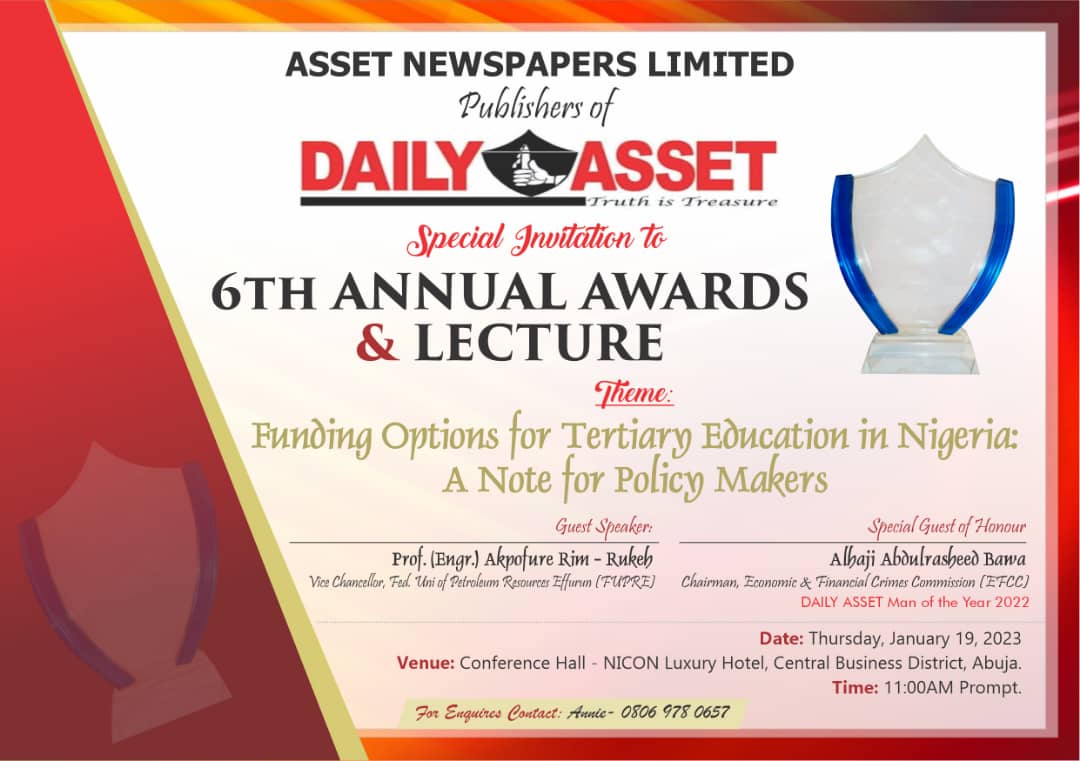 TETFund had in the first instance, collaborated with the Nigeria Institute for Medical Research, NIMR, Yaba Lagos, and National Veterinary Research Institute, NVRI.

It subsequently involved the University of Jos and the National Research Institute for Chemical Technology, NARICT, Zaria.
Speaking at the event, Sonny Echono, the Executive Secretary TETFund, described the occasion as a milestone on its sponsored Vaccine Development Mega Research.
Mr Echono said TETFund had been making concerted efforts aimed at identifying more innovative ways of using government and donor funding in research programmes and projects for maximum developmental impact.
"This is the basis of the institution of the Mega Research intervention by the Fund.
"The Intervention aims to strengthen decentralised cooperation involving clusters of researchers from different institutions to consolidate problem solving research and promote Innovation in Nigeria," he said.
According to the executive secretary, the project is one out of the four projects supported by the fund at a total collaborative research by promoting sum of NI.25 billion.
He said the project had shown that collaboration among stakeholders, to address issues of national priority would achieve the desired goals towards national development and tackling of developmental challenges.
"It also indicates to us that we are moving in the right direction, as one of the mandates of the fund's research and development department, is to promote multi-disciplinary research," he added.
Mr Echono congratulated the group on the achievement and encouraged it not to relent in sustained efforts towards achieving the overarching goal of delivering a home-made COVID-19 vaccine.
Earlier, Prof. Lawal Bilbis, the Vice-Chancellor of UDUS, said the motive behind the development followed the terrible and unacceptable state of the country's vaccine production capacity.
"More than 90 per cent of the vaccines used in Nigeria are imported from abroad through foreign donors.
"The COVID-19 pandemic had made us realise and understand that all multilateral agreements between Africa and other nations of the world can easily be disrupted in the event of global health crisis.
"This, therefore, left us with no option but to promote self-sufficiency through local vaccine research and development projects, using the biomedical scientists present in some of our universities and research institutes across the country.
"We decided to form a Vaccine Development Consortium with a view to bringing unique sets of skills to mastermind the development of the first indigenous COVID-19 vaccine," he said.
Mr Bilbis assured the fund that the nation was very close to reaping the benefits of the investment, adding, "we will, by the special grace of God, converge in the next few months to celebrate its successful completion." (NAN)
Resident Doctors Shelve Planned Nationwide Strike
The Nigerian Association of Resident Doctors (NARD) said its members will not be embarking on industrial action.
The association's President, Dr Innocent Orji, disclosed this yesterday in Abuja.
"The industrial action has been shelved for now as negotiations are ongoing with necessary government bodies to meet the demands of the association.
"The National Executive Council (NEC) of the association has mandated the National Officers Committee to engage the Federal Government further on issues already outlined and revert back to it if the need arises.
"We took this decision in public interest and peculiarities of the moment," he said
The association had on Jan. 11, written a letter to the Federal Government addressing the Ministers of Health and Labour and Employment and other relevant Ministries, Departments and Agencies (MDAs).
The letter was titled "Imminent Nationwide Industrial Disharmony in Health Sector: A Matter of Urgent Administrative Importance".
In the letter, the resident doctors said there were lingering unresolved issues affecting their members and if those issues were not resolved before its NEC meeting between Jan. 24 and Jan. 28, there may be industrial action.
Those issues include irregularities in the new circular on upward review of the Medical Residency Training Fund (MRTF), outstanding payment of the arrears of the new hazard allowance and non-payment of the skipping arrears for 2014, 2015 and 2016.
Also, non-payment of the consequential adjustment of minimum wage to some of its members, delay in the upward review of the
Consolidated Medical Salary Structure (CONMESS), salary arrears of its members in State Tertiary Health Institutions running into several months, including Abia, Imo, Ondo, Ekiti and Gombe States.
It also stated the non-domestication of the Medical Residency Training Act (MRTA) in most states across the federation as one of the pending issues.
World NTD Day: Kaduna Govt Conducts 1,300 Free Surgeries for Residents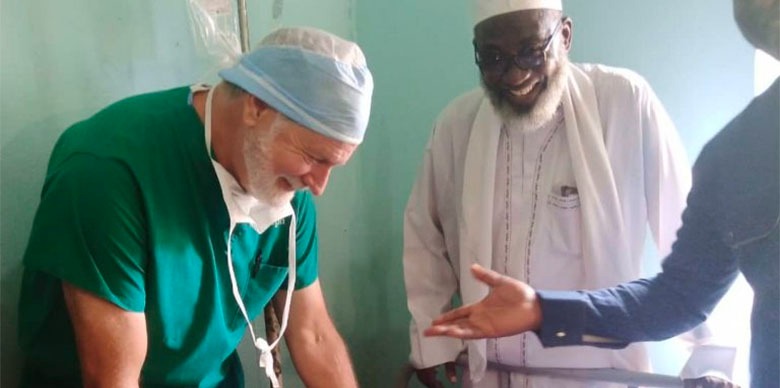 The Kaduna State Government, on Monday said it recorded 1,300 hydrocelectomy surgeries, 654 eye surgeries for residents as part of fforts to eliminate neglected tropical diseases (NTDs).
The State Commissioner for Health, Dr Amina Mohammed-Baloni, disclosed during a press conference in Kaduna as part of activities to mark the World 2023 Neglected Tropical Diseases Day with the theme: "Act now.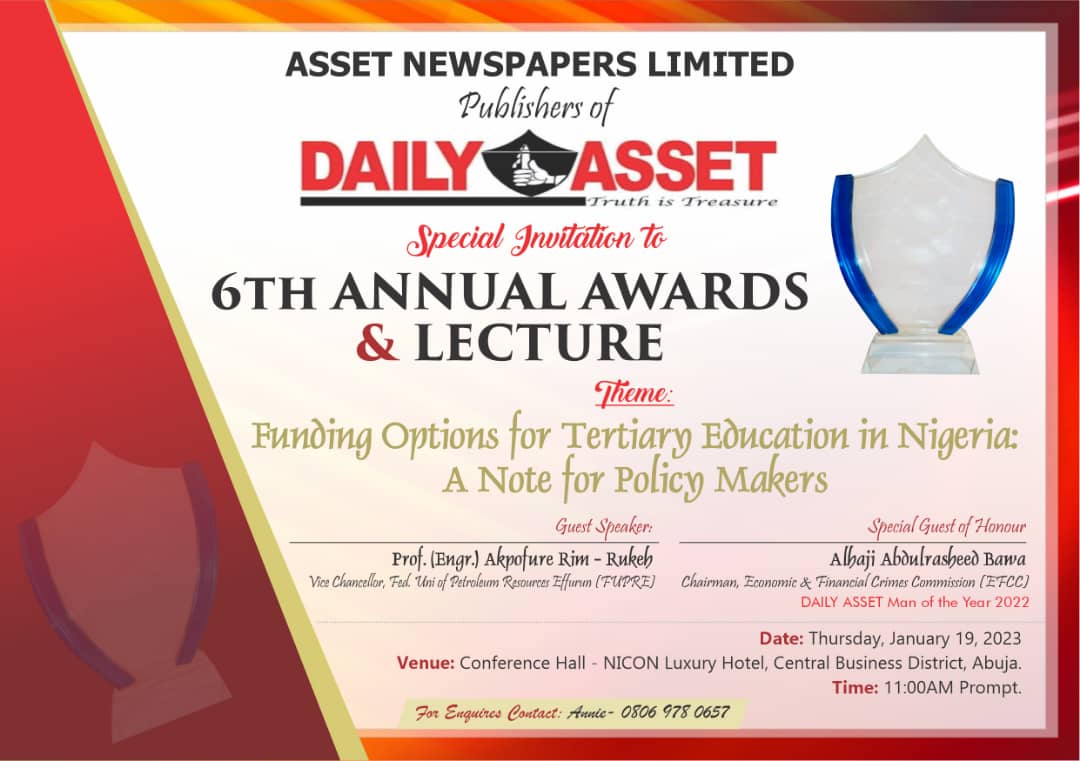 Act together. Invest in neglected tropical diseases".
Baloni said the state also enrolled 120 lymphoedema patients in home base care management in addition to treatment of target population with chemo-prophylaxis.
She said the investment of the state government and supporting partners to the neglected tropical diseases programme has led to significant increase in chemotherapy, case detection and management for trachoma, hydrocelelectomy and lymphoedema management in the state.
"The funding enjoyed by the programme from the government, supporting partners (sightsavers) and drug donor (Merek sharp and Dohme ,Glaxosmithkline and pfizer), has resulted to the elimination of two diseases (River blindness) and trachoma (eye blinding disease).
The Commissioner added that the government is focused on ensuring that the risk of tropical neglected diseases infections is reduced and has put in place several measures to promote the well-being of its citizens which include: provision of enabling environment for donor support, providing financial and technical support for disease intervention in addition to the existing provision of chemo-prophylaxis and case management.
"The government and partners have put in a lot of efforts in the well-being of the citizens of the state.
"The neglected tropical diseases programme last year recorded successes in the treatment conducted across the 23 local government areas on lymphatic filariasis, schistosomiasis, soil transmitted helmiths and case management of hydrocele surgeries and lymphoedema management.
She said 2022 recorded reduction in infection from 3 per cent to 1 per cent..
According to her, with the achievement recorded, the state has shown possibilities of lymphatic filariasis elimination by 2030.
"This can be hastened by strengthening collaboration with key actors such as state malaria elimination programme in the provision of insecticide-treated nets, Ruwasa in the provision of portable water to improve basic hygiene as well as supporting the case management and treatment of target population in endemic local government areas.
She appreciated the state government partners (sightsavers) for their contributions, health workers and community implementers for providing health services to the people and ensuring that everyone had access to health care with ease.
She urged residents to support the state government by adhering to the preventive measures of neglected tropical diseases. (NAN)