NFVCB trains youths, warns against sharing hate speeches, videos on social media
The National Film and Video Censors Board (NFVCB) on Thursday conducted training on film Censoring and classification for youths in Oshodi/Isolo Local Government of Lagos State and advised them against sharing hate speeches, photos and inciting videos on social media platforms.
The event, tagged "Media Literacy and Empowerment for Youths" was held at Oshodi, headquarters of Oshodi/Isolo Local Government Council and had in attendance youths, stakeholders in the creative industry and officials of the NFVCB.
The participants were taught basic dynamics of films and videos censorship and classification codes and the preservation of Nigeria's cultural heritage through films.
Alh. Adedayo Thomas, Executive Director of NFVCB said the programme was in furtherance of the board's nationwide Media Literacy and Mentorship initiatives launched for upcoming industry players, youths and students.
According to him, there is urgent need to caution young Nigerians against the dangers of generating and sharing fake news and provocative motion pictures for the interest of national peace and unity.
"We live in an age where technology and ICT transcend every aspect of our existence, as we no longer need to be in the cinema, buy or rent a DVD to watch films, because they are now streamed online and one can access them with smartphones, tablet or the PC via the social media.
"The youths need protection from harmful media contents, because these days we have influx of harmful and unsubstantiated contents ranging from fake news/hate speech to unwholesome film/video circulating on online channels and social media.
"It is therefore desirable for everyone to be intentionally critical of media contents he is exposed to in order not to be caught in the web of harmful and destructive materials.
"These underscore the need for the youths to be equipped with the knowledge which will aid them to think right, deep and at the end make informed choices about media contents they are exposed to," he said.
The Executive Director noted that the trend of people receiving and forwarding hate speeches and harmful contents without verifying the authenticity was on the increase.
He added that since the spread of news on social media could not be restricted, there was need for people to be educated on the implication of such news on society before spreading them.
According to him, " the NFVCB has developed capacity over the years in this regard such that it is acknowledged and commended by both the UNESCO and Google for its Media Literacy programmes.
"Due to sustained concern for the youths, especially in the area of saving them from harmful and unwholesome media contents, the NFVCB engages in this same programme in the six geo-political zones of the country which includes Lagos as one of the states in the South-West.
Yemi Alade to Drop Third EP, "African Baddie"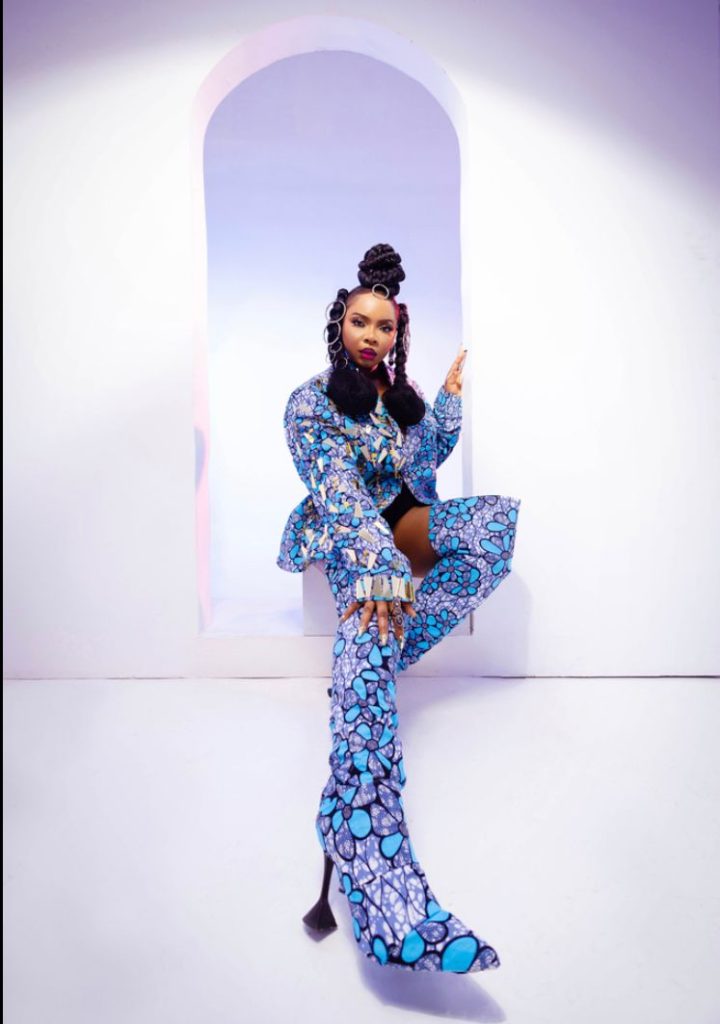 Internationally acclaimed multi award-winning musician, Yemi Alade, has announced the track listing for her soon-to-be-released third Extended Play (EP), 'African Baddie', to be available via Effyzzie Music.
The 10-track project features collaborations with world-rated musicians such as the queen of dancehall, Spice, Phyno, Bisa Kdei, Zlatan, Bramsito, Joe Dwẻt File, and British-Nigerian singer, Lemar.
Set to be released Dec. 2, the body of work, according to Yemi Alade, is titled 'African Baddie'.
Speaking on her new EP, Yemi Alade said, "I'm an African 'Baddie', but that doesn't mean I don't have emotions. Every woman can relate to all the moods in this EP.
"One minute, we are begging a man not to hurt us again and the next we're in front of the mirror reminding ourselves who is really in control," she said.
On the EP, the 'Johnny' crooner said that it guides fans through different moods, while also navigating between new genres with ease.
According to her, dancehall, highlife, and arobeats are all represented in her latest body of work.
"This new EP is special to me. Everyone will be able to resonate with different songs to put them in various moods, there is a song for every person on African Baddie.
"The vibe flows into one another and I am happy to take my audience on a musical journey with each song," she said.
Songs on the EP include 'Pounds & Dollars' featuring Phyno; 'Overload', 'Jo Jo' featuring Bisa Kdei; 'Baddie', 'Ikebe featuring Zlatan; 'DjeDje' featuring Bramsito; 'Get Down' featuring British-Nigerian singer, Lemar; 'My Man' (French Version) featuring Joe Dwẻt File, and 'Bubble It' featuring Spice and 'Begging'.
Preceding the release of 'African Baddie', she had dropped the song, 'Bubble It', featuring Spice which amassed over six million views on Youtube, bumping the Nigerian singer into over 20 million views on Tik Tok.
'African Baddie' follows Yemi's Grammy award-winning contributions to Angelique Kidjo's 'Mother Nature' album earlier this year and Beyonce's 'BLACK IS KING' of 2021.
For Yemi, this EP garners the same level of attention and recognition, capturing her versatility as an international artiste.
Yemi Alade is a BET Awards 2015 and 2016 nominee for 'Best International Act Africa', a two-time nominee MOBO Awards for 'Best International Act' 2014 and 2015, winner 'MTV Africa Music Awards (MAMAs) for Best Female 2015 and 2016.(NAN)
Netflix, Realness Institute open submission for Episodic Lab, Development Executive Traineeship 2023
The Realness Institute in partnership with Netflix, the world's leading entertainment streaming service, has opened calls for submissions to its 2023 Episodic Lab and Development Executive Traineeship (DET) programmes.
The programmes will take place from April 30, 2023 to July 2023,'' a statement by Press 'êth Communications said on Wednesday.
The Lab and Traineeship aim to support screenwriters and mid-career industry professionals from Nigeria, South Africa and Kenya who are seeking opportunities to develop their original story ideas in any genre.
It is also for those are looking to enhance their skills as story consultants respectively,'' newsmen report.
Bringing together a wealth of creative talent from Africa in these programmes, Realness Institute offers the Episodic Lab participants the opportunity to pitch their incubated stories to Netflix executives at the end of the programme.
It also offers DET participants a deeper understanding of the story development process, exposure to a more nuanced approach in the support of writers whilst simultaneously holding writers accountable for their creative work.
To support the participants to focus on their involvement in the programmes, Realness Institute will provide a monthly stipend of ZAR 33,000 (Thirty-Three Thousand South African Rands).
This is for the duration of the Lab and traineeship to help cover their living expenses.
"As filmmakers we understand how difficult it is to find time and space to focus on our creative processes.
"To unpack stories, mull over and bounce ideas off others, benchmark ourselves against our peers as we hustle to make films, and pitch and search for funding and finance.
"In understanding this landscape, we are delighted that Netflix has once again partnered with us.
"To bring these two symbiotic programmes for African filmmakers in our joint quest to grow African stories and content on the continent,'' Mehret Mandefro, Director of Development and Partnerships, Realness Institute, said.
Interested participants are encouraged to visit https://www.realness.institute/episodic-lab for Episodic Lab programme application and https://www.realness.institute/det for Development Executive Traineeship programme application and wait to be shortlisted.
Application submissions open Oct. 26 and Dec. 22, 2022.
While there is no guarantee that any proposal will be developed further by Netflix, it is a unique opportunity to interface at key milestones with Netflix executives and be afforded the opportunity to pitch.
The 2022 Episodic Lab alumnus, Voline Ogutu from Kenya pitched an idea for a romance crime thriller Dilemma that has received a greenlight from Netflix for further development.
Ogutu, who has now started to turn her attention to next steps which include Writers' Room planning, reacted to her story idea being selected for further development.
"I am honoured and grateful to be part of this rare opportunity.
"To those who dream of telling African stories on the global stage, it is truly within your reach.
"Thank you to the Netflix and Realness team who were part of this process," Ogutu said.
Commenting on Netflix's partnership with Realness Institute, Allison Triegaardt, Manager for GROW Creative Africa at Netflix, said: "We are so thrilled to be continuing our partnership with Realness Institute for the 2023 edition.
" It is such a great opportunity to find, grow and nurture African storytellers and their uniquely African stories by giving them the time and resources they need to fully realise their vision and someday share their stories with a global audience."
The Lab and Traineeship take place online and then for a week in-person in July 2023 at the Coot Club in Stanford, Western Cape. (NAN)
2022 AFRIMA: Public Voting Starts Sept. 25 – Organisers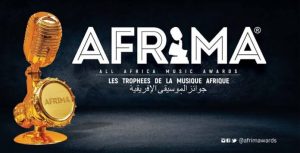 The voting portal for the 2022 edition of the All Africa Music Awards (AFRIMA) will be opened on Sunday, Sept. 25 at 21:00 (CAT), to the public.
Mr Mike Dada, AFRIMA's Executive Producer, disclosed this in a statement on Friday.
Dada said the voting was to globally decide the winners of each of the 39 award categories.
He encouraged African music lovers to vote intensively using the voting portal live at www.afrima.org, before the it closes on Dec. 10, eve of the awards.
He said that the voting process would be audited by the international auditing firm, PriceWaterHouseCoopers (PWC)
According to him, the voting process can also be found on the website, as well as AFRIMA's social media, instagram/TikTok – @Afrima.official; Facebook – Afrimawards.
"More like it did at the AFRIMA 2021 edition, the PWC, which has audited other major global awards including the Oscars, will audit the voting portal, collate the votes and present them at the awards.
"AFRIMA's core values of FACE IT – Fairness, Authenticity, Creativity, Excellence, Integrity and Transparency remain at the heart of our operations.
"With PWC, we are further reinforcing these value drivers, ensuring that we remain as inclusive, credible and authentic as always," he said.
Dada noted that the awards body remained the ultimate recognition of African music globally, also serving as a muse to other award bodies across the continent.
"We are not oblivious to the fact that there are some other award bodies that copy our nominations every year.
"As the ultimate recognition of African music, globally, we are a source of inspiration to both music gatekeepers and music lovers across the entire industry.
"AFRIMA continues to blaze the trail in celebrating African talent and developing our creative ecosystem, and this year's edition is a step further in that direction," he said.
On her part, the African Union Commission's Head of Culture, Mrs Angela Martins, encouraged music lovers to vote decisively and objectively.
She said, "We have done our part, It is left to you the fans to now decide your winners.
"Remember that these categories are highly competitive and are based on merit. Let your votes help the best person(s) emerge as champion."
Recall that the list of nominees were unveiled globally, recently, revealing a total of 382 nominations across all 39 categories.
The nominations, which have been greeted with positive acclaim across the world, are the fruit of a rigorous 10-day adjudication held by AFRIMA's 13-member jury, in July.
Also, only entries within the validity period of Aug. 20, 2021 to Aug. 5 were considered for nomination for 2022 awards.
The 2022 AFRIMA will be held from Dec. 8 to Dec. 11, a special announcement will also be made on the host country and location for the awards, on Sept. 30.
The AFRIMA awards ceremony will feature a four-day fiesta of music, glitz, and glamour aimed at celebrating Africa, recognising talents and expanding the economic frontiers of the culture and creative industry on the continent.
The event is scheduled to commence with the welcome soiree, followed by the AFRIMA Music Village, the host city tour, Africa Music Business Summit, and the exclusive nominees' party and concluded with the live awards ceremony broadcast to over 84 countries around the world.
African music lovers can take part in the events on social media, live stream on the AFRIMA website at www.afrima.org and visit the social media platforms (IG/TikTok – @afrima.official; Facebook – Afrimawards; Twitter – @afrimaofficial; LinkedIn – AFRIMA).
They can watch the event coverage by tuning in to their local and cable TV providers.
In partnership with the African Union Commission, AFRIMA is a youth-focused music platform that recognises and rewards the work and talents of African artistes across generations.
AFRIMA primarily stimulates conversations among Africans, also the rest of the world, especially on the potential of the creative arts for fostering real human enterprise, as well as contributing significantly to social cohesion, and sustainable development in Africa.
The programme of events is in line with the AU Agenda 2063 which outlines Aspiration 05 as the development of the arts and culture sector including its cultural and creative industries, to boost the development of the continent. (NAN)