Nigeria's Democracy, 20 Years After: Where lies the Hope of the Poor?
By Menyanga Abu
Democracy according to Yusuf Bangura ,is a system of government in which leaders periodically renew their mandates through free, fear and competitive elections. It is a system that acknowledges the right of expression, organization and collective actions of the populace.
These rights grant the citizens the powers to exercise political choice and
to hold leaders accountable for their actions, inactions, decisions and indecisions as the case may be.

Democracy can only produce dividends for the poor masses if only citizens or political groups that have strong ties to the poor exhibit that capacity to mobilize and organize or reconcile internal divisions to create structural links with the policy makers. It is however very imperative to point out that in a situation where social movements or interest groups are weak coupled with defective and noncompetitive electoral system, the poor tends to surfer the more.
Democracy is considered as a powerful tool for meeting people's aspirations as well as making them partners in decisions that affect their well-being. Functional and sincere democracy will alleviate poverty but where democracy becomes a charade – a capitalist tool or feudal instrument or an authoritarian institution, – it will end providing lip services.
That is a situation where overriding forces manning a sort of pseudo-democratic formations benefit themselves by exploiting the poor. No doubt, democracy in Nigeria has been elevated in public policy. I think we are yet to understand the type of politics and institutions that will make democracy to achieve growth and human wellbeing. Although our democratic process is participatory in outlook, it tends to be limited to few elected people without the involvement of such people like the informal workers, the artisans or the famers whose livelihood are directly  affected by many of the development policies.
For democracy to add values to the lives of the poor masses and economic growth, every democratic practice should put economic liberty and transparency on a par with every other democratic value such as regular elections, rule of law, human rights, freedom of association and speech. For the poor to feel the positive impacts and benefit from democracy, I appeal to the present administration and its agencies not to use superfluities and rhetoric of democracy as a façade while behind the scenes engaging in rent-seeking practices that can lead to systemic entrenchment of corruption as done by the past administrations.
The corrupt system will easily provide avenues for politicians to use political powers for economic gains and the economic gains could be used for buying political influence. In such a situation democratic dividends hardly reach the general populace.
This usually results in persistent poverty among a large percentage of the population coupled with poor social services in struggling and developing democracy like ours. The situation above can lead to declining in supports for democracy by the populace at large and may signify real threat to democracy because impoverished poor masses may not have the necessary tools to fight back and in most cases they are not familiar with/use to demanding government's accountability and responses.
Democracy can never be sustained without persistent efforts to eliminate poverty and vice versa. Strengthening democratic governance is an indispensable component of the efforts to alleviate poverty.
Poverty is a big threat to democracy as it tends to deprive people of their political voices, preventing them from holding their government accountable and responsive thus eroding public trust in democratic institutions. Democracy can deliver outcomes that will be beneficial to the poor only if,
(1) the rights of the people are institutionalized that will allow the poor to exercise political choice, build alliance with others and hold leaders to account
(2) groups with strong ties to the poor develop capacity for independent organization  and mobilization as well as reconciling horizontal decisions and establishing structural links with the policy makers – social pacts – and
(3) lastly if there is high likelihood that the sitting government may likely lose office which  can serve as incentives for redistribution. It is believed in some circles that electoral competitiveness can produce redistributive outcomes but competitiveness without effective organization and contestation may
produce weak redistributive outcomes.
Reducing poverty needs power relations at the nucleus of development, as such any strategy put in place to reduce poverty and inequality must consider tipping the balance of power. Eradicating poverty requires an expansion of the bargaining power of the poor masses and those who might represent them.
1999 marked the foundation of the longest continuous democratic governance in the history of Nigeria after her independence in 1960.
Democracy, as expected and believed by many Nigerians supposes to provide the citizens with that opportunity to participate in governance which in turn promotes development. But the said democratic government seems to be working against the aspirations and interests of the poor masses because of the way the democratic system is being operated coupled with corruption in this part of the world.
Take a survey of our National Assembly for example, the Assembly is a major democratic institution in any functional democratic setting, but today
our representatives are not reflecting our views, take less of reflecting our modest lifestyle who they claimed they are representing. Many of them own about four to seven exotic cars, each costing not less than twenty five  to two hundred and fifty million naira in a country where about 130  million people out of the estimated 180 million are living in abject poverty and misery.
The irony of the whole thing is that, back in their villages, their closest neighbours and relatives are struggling to get some pieces of tiny tilapia fish (ibobo) of barely one hundred naira (N100) per a set of three or four just to give taste to their soups and not enough to eat. Yet these are the honourable members representing our interest that most cases pay us money to vote them to serve us. Nobody is asking why they should pay us for them to offer us services.
These show that these political elites have different motives that contradict the interests and aspirations of the general populace especially the poor masses. What I have observed in Nigeria today is that, that principle of value we cherished in the past no longer matter to our political elites as they can always use their ill-gotten money to get to public offices by buying the conscience of the poor masses. The highest bidders have takes on whatever is on the table.
The biggest enemy of democracy is poverty because when people are poor, they are in most cases reduced to destitute and a little money can change their minds. In such a situation that freedom of choice which is one of the beauties of democracy could be taken away from the poor masses by those who control the resources. Nigeria has no business with poverty because God has so blessed this nation with abundant resources.
We thought that with the advent of democracy in 1999, the gateway to development has been opened and bye to poverty sand misery. Little did we know that democracy as practiced in Nigeria is a gateway to corruption, individual enrichment resulting in abject poverty and misery instead of general development.
Democracy which is government of the people by the people for the people has tuned to government of the selected rich by the rich for the selected rich. Democracy to our political elites has come to mean government of the rich, making the rich richer and making the poor poorer. The permanent features of our democracy as experienced today are abject poverty and misery.
The first sixteen years of democratic governance in Nigeria was a complete
wastage though with some pockets of achievement that is nothing to write home about. Those years were marked with unprecedented corruption and wanton stealing of our common wealth by those entrusted with power. What we are experiencing today are no doubt the cumulative effects resulting from those years of mismanagement.
For example, sixteen billion dollars was said to have been spent on electricity provision, but where and what is the situation of power in Nigeria today and how was this huge amount spent, may be the details, as we are told are in a book written by one of our leaders. According to Brooking institute – 2018 world poverty clock – about 643 million people across the world are living in extreme poverty, which is below 1.9 dollars, about 540 naira per day. Out of this number, two third – about 428.7 million – of this population is from Africa.
On 26th June 2018, CNN reported that Nigeria is the new poverty capital of the world after overtaking India with an estimated number of 87 million
Nigerians extremely poor. We all know that the divine forces that drive democratic government to deliver anti-poverty outcomes are complex, but that does not mean that a functional democratic government cannot dismantle these complexities to provide the dividends of democracy to the poor masses that are always at the receiving end.
But then this takes time. Let us support the present administration in the fight against corruption and other of its programmes to bring about even development. I want to point out here that our problem as a country is most times the illusionary belief that we could change Nigeria over night by simply voting a different president into power believing that our problems start and stop with the president.
We tend to think that if we could just have the right person in power, then all of a sudden our numerous problems and Nigeria will be transformed forgetting that the person we are bringing as a new president comes from within Nigerian society and not from the moon or another angelic world or outer-space.
Nigeria's problem is not just only the man in power but all Nigerians, our shared values and mentalities. Systemic rot and Nigerians are Nigeria's problems and any day we realize this, we will no doubt get closer to finding solution to our complex problems.
The increasing level of poverty witnessed in Nigeria today results from many-sided problems that are traceable to our political elites/past leaders as well as us the followers because a country cannot good better leaders until it has better people.
Democratization in this country is often contested by the rich who sees it as a process or an avenue for making/stealing money and not for general development. To them democracy is viewed as a battle not of parties but of class and struggle between property and mere numbers.
This phenomenon is making democratization to lose its links between the political parties and broad social movements that define the interest of the poor. Poverty is on the rise as a result of failure of developmentalism; development in democratic setting according to Yusuf Bangura requires high level of continuous mobilization by political elites with development project who are ready to embrace open-led strategies of industrialization.
Any democracy without concerns for the welfare/wellbeing of the poor masses can never be said to be quasi-democracy no matter the colouration of the electoral processes and procedures.
Poverty alleviation in a democratic setting requires expansion of the bargaining power of the poor and those that represent them.
Menyanga Abu, is an Abuja-based Health System and Development Consultant.
Justices of the Apex Court and the Verdict of History
By Eugene Winful
With knees on our necks, gasping for the last breadth of hope for our nation, Nigerians are keeping vigil, by keeping hope alive to witness history in real time. Nigerians, Africa and the world are watching as our legal luminaries and judicial juggernauts take the center stage in these trying times of the State of our Union —adorning their horsehair wigs and gowns.

On whose side will history be? The onus is on their Lordships to prove their mettle as the distinguished jurists they are (or meant to be) in the discharge of their sacred duties.
Banish the thought that we might be constrained to say — As the court pleases! —even when we are not quite pleased!
Below are 3 quotes I find interesting from a great Chinese Philosopher, Confucius.
* Isn't it a pleasure to study and practice what you have learned?-Confucius.
* If I hear the way of truth in the morning, I am content even to die in that evening.-Confucius.
* When we see men of worth, we should think of equaling them; when we see men of contrary character, we should turn inwards and examine ourselves- Confucius.
For a lawyer to rise through the ranks to attain the position of a Judge of the Supreme Court in any country in the world, is a feat worthy of the highest recognition.
In the same breadth, where one who has risen to such enviable pedestal, is found wanting or compromised in one fell swoop, he or she would have completely eroded the years, the honor and dignity the position bestows on him/her.
If Judges have to be put in a position where all they are taught to stand for can be rubbished by greed, by all means, use the prospective baiter as an example to others who might be nursing such thoughts.
I don't know if this is "lawful", but pray, can Judges collect the inducement, tender same as evidence in court, and lodge the loot into the coffers of the Judiciary?- just the way Customs and Border Patrol, Police Officers of repute do in developed countries. Then, proceed to deliver judgment against the inducer to set precedent not only to up and coming Judges, but also as a valuable lesson to those who might contemplate indulging in such nefarious acts in order to deter prospective criminals that may think they could buy their way to favorable rulings and judgments.
If Judges can stand for the truth no matter what is dangled before their eyes, rest assured their names will forever be etched in stone.
No dignity equals that of "robed men" who have risen through the ranks in the legal profession to be counted amongst those that discharge fair and unbiased judgments sitting on the Apex Courts. But for such highly placed "supermen" to fall prey or be caught pants down, risking everything they have worked hard for and achieved over decades to attain would be a huge shame to be borne by their families and their generation.
If our Honorable Judges live up to the oath they have so sworn to uphold, by delivering judgments devoid of bias and strictly based on law and facts, it would be a new dawn in the writing of the opening chapter of Hope for a New Nigeria.
Where the other two arms of government are complicit, the Judiciary should stand tall by standing out.
Towards a Democracy-sensitive, People-oriented Judiciary
By Tunde Olusunle
That Nigeria's very highly regarded *The Guardian* newspaper published a two-part editorial in the immediate past week on the nation's judiciary, attests to the seriousness with which this arm of government is taken. *The Guardian* has deservedly earned its place in the nation's media space, having survived four full decades, consistently making regular, daily showings on the newsstands.

This is despite the country's unabated inclement socioeconomic situation which has summarily interred several other similar initiatives over the years. On Thursday March 16 and Friday March 17, 2023, an editorial titled "The judiciary and public criticism" featured on prominent pages of the authoritative publication. The editorial alluded to public denunciation of certain judgments delivered and actions taken, by the nation's apex court and its leadership. Principally cited in the commentary, are pronouncements gifting Ahmed Lawan, president of the Senate, and Godswill Akpabio, former governor of Akwa Ibom state, tickets to contest the recent senatorial elections. Such appropriation was done by the Supreme Court, even when both political leaders did not participate in the primaries which would have presaged their emergence.
Little known Bashir Machina had won the senatorial ticket for Yobe North, while Lawan was contesting the presidential ticket of the All Progressives Congress, (APC). Udom Ekpoudom a former deputy inspector general of police, (DIG), had also contested to represent Akwa Ibom North West zone in the senate, while Akpabio from the same zone, sought without success, the ticket of the nation's top job. To the consternation of most followers of Nigerian politics, however, the Supreme Court ruled in favour of Lawan and Akpabio! Lyrics from *Unknown Soldier,* one of the classic hits of the maverick Afrobeat precursor, Fela Anikulapo-Kuti, appropriately capture such bewildering turn of events. Fela alludes to "government magic" which turns "red into blue and electric into candle!" The January 2020 "installation" in confounding circumstances, of Hope Uzodinma, by the Supreme Court, as governor of Imo State a few years ago, and the displacement of Emeka Ihedioha, remains fresh in popular consciousness.
Unsettled by accentuated public angst and vituperations against the Lawan/Machina and Akpabio/Ekpoudom twin-rulings, the Supreme Court through its director of information and press affairs, Festus Akande, issued a rejoinder. Titled: "Be mindful of unwarranted attacks on the judiciary," the statement countered insinuations to the effect that sections of the judiciary had been compromised. Akande had stated that the concoctions to the effect that its justices were bought over "by some unknown and unseen persons, was nothing short of a bizarre expression of ignorance." The release was very obviously a response to public bewilderment to the apex court's arbitration in the substantial political litigations of Lawan vs Machina, and Akpabio vs the Independent National Electoral Commission, (INEC) and other interested parties. The Supreme Court, Dr Akande noted, was overburdened with nearly 600 cases deriving from the primaries of the various parties. The topmost arbiter in the land, Akande advanced, "was duty-bound to adjudicate on the matters brought before it to the best of its ability and in accordance with the law."
Our recent very highly controversial and largely opaque general elections, have spawned additional responsibility for the Supreme Court. From parliamentary, to gubernatorial and thenceforth to the presidential elections, fall-outs, without doubt, will engage election tribunals and be escalated to the Supreme Court, in the weeks and months to come. Of the multilevel petitions emanating from the polls, that of the presidential election engenders the most interest and attention of Nigerians and indeed the global community. This is understandable given the pivotal place and preeminence of the president to the superintendence over, and guardianship of the people and the state. A winner, Bola Tinubu of the All Progressives Congress, (APC), was in the early hours of Wednesday February 28, 2023 returned by INEC.
There are, however, crystal clear, convincing and compelling reasons to interrogate the authenticity and veracity of the electoral exercise which produced him, in its totality. INEC which supposedly, had been preparing for the recent elections for four full years since the last general polls, pooling resources close to the one billion US dollar mark, delivered a complete sham, a shameful string of elections. INEC's pretences and deceit of Nigerians about technological innovations to enhance and ensure seamless, fraud-proof, open, transparent and believable elections, was a colossal scam. The process was a perfidious bouquet of gross impunity, unashamed indiscretions, unparalleled and unpardonable lawlessness, unacceptable violence, brazen electoral thievery and mass disenfranchisement among others. The Centre for Democracy and Development, (CDD), reports that Nigeria's recent electioneering, claimed 109 lives, which means more than one death per day within the period.
Mahmood Yakubu, a professor of History and INEC's chairman for a second term of four years, delivered the most preposterous general elections this fourth republic. If the performance of Maurice Iwu, also a professor and Yakubu's last but one predecessor was presumed controversial, Yakubu has unwittingly beatified Iwu. Yakubu's outing fell way below the basement of global best practices. The characterisation of the elections by the local and global media, has been most unsparing. *The Economist* described the presidential election as "a chaotically organised vote and messy count." An editorial by *The Financial Times* said the poll was "deeply flawed" and the winner "a wealthy political fixer." *Aljazeera* wrote about "How violence robs Nigeria of their votes." A Canadian newspaper also writes that "depression, anxiety, uncertainty be-clouds Nigeria's political space as a drug-kingpin wins the election."
Yakubu's regime which popularised the culture of "inconclusive elections," has equally introduced the dismissive expression, "go to court," to the nation's electoral vocabulary, in direct reference to disaffected parties. Atiku Abubakar, Nigeria's former vice president, flew the flag of the Peoples' Democratic Party, (PDP) at the recent presidential poll. There is substantial, even mind-boggling evidence to the effect that he won the election. Theories and hypotheses about the pre-election cannibalism of his vote tally by Peter Obi's breakaway from the PDP to the Labour Party, (PDP), and the *G-5* governors, fall flat in the face of tangible evidence. Obi, by the way, filed his petition investigating the process of the emergence of Tinubu as president-elect, 24 hours before Atiku's.
There is apprehension that electoral malfeasance as already committed and legalised by the issuance of the apposite "Certificate of Return," (CoR) is *fait accompli.* Atiku, however, is calling for the withdrawal of Tinubu's CoR, on the basis of "noncompliance with the electoral act, which invalidates Tinubu's election." While observing that by-passing and non-use of BVAS in the transmission of results impugned the integrity of the polls, Atiku also listed a dozen corrupt practices perpetrated by INEC to swing the election in favour of Tinubu. The suppression of votes; manipulation of ballots and ballot boxes; manipulation of BVAS machines; manipulation of accreditation and collation, and the manipulation of election material(s) delivery, feature among these infractions. Manipulation of election material(s); reverse logistics; massive thumb-printing of ballot papers, destruction of electoral materials; mutilations, cancellations; overwriting on result sheets, have also been highlighted in the petition. Atiku urges the court to either declare him Nigeria's president or order a fresh election. Atiku's core desire is that the votes of the people, their franchise, should count, consistent with global democratic traditions and expectations.
Flowing from recent experience where the judiciary has been repeatedly kicked around and disrespected by the executive, there are palpable concerns that the judiciary as presently constituted may not be in a position to deliver justice. The homes of revered judges and justices were breached under the cover of night in places, by operatives of the secret police, ostensibly to search for monies paid to them to influence judgements, under the present regime. The manner of the suspension, arraignment and summary retirement of Walter Nkanu Onnoghen, former CJN within the 2019 electoral season, reaffirms the dilemma of the judiciary under an all-powerful executive arm of government. There are apprehensions about the plausibility of objective, dispassionate, independent opinion and adjudication, by the Supreme Court. Yet, there is no better time for the judiciary to exercise its professionalism, forthrightness, and alignment with popular will and democracy, than at this time in our national and democratic evolution.
Certain video clips have been trending of late, depicting the incumbent CJN, Olukayode Ariwoola as presumably politically partisan. Ariwoola spoke at a banquet in his honour in Port Harcourt late last year, expressing delight that the governor of his state, Seyi Makinde, was a member of the *G-5* faction of governors in the PDP. Whereas Ariwoola said he intended to recommend to the Oyo State governor the handbook of infrastructural development in Rivers State, the manner of his expression lent itself to dialectics. There are also salient doubts accentuated by the nepotistic governmental manual operated by the outgoing President Muhammadu Buhari. Faith and ethnicity, more than anytime in our political trajectory, sadly, have played very critical roles across the broad canvas of governance and administration under Buhari.
There are reservations that justice may be difficult to get under a judiciary headed by a kinsman of the president-elect, if the latter, who hails from Lagos State, gets sworn-in. CJN Ariwoola hails from Oyo, in the same south west geopolitical zone like Bola Tinubu. An online newspaper has just reported that Ariwoola was in London on a short vacation, during which he will hold a secret meeting with Tinubu who himself was reported to have travelled to Paris earlier this week. Will all of these impact on honesty, believability and transparency at the coming arbitration? This is a unique opportunity for the judiciary to rediscover and reassert itself as the irrepressible temple of truth and justice in the service of democracy and the people.
*Tunde Olusunle, PhD, is Special Adviser on Media and Publicity to Atiku Abubakar, GCON, presidential flagbearer of the Peoples' Democratic Party, (PDP)*
Governors: Right Versus Wrong People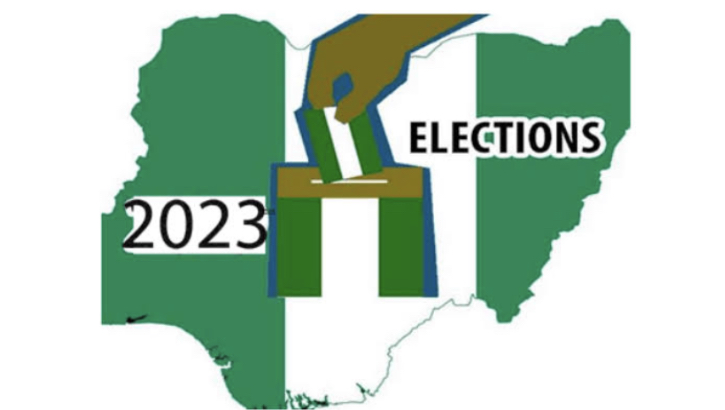 By Dakuku Peterside
The gubernatorial and state Houses of Assembly elections have come and gone in most states. Unfortunately in some states, it was characterised by drama, unnecessary tension, flawed processes, violence and broad daylight electoral robbery. The victors are celebrating, and the losers must be feeling bad.
We all hope that these elections, flawed as they may seem, would deepen our democracy and that we have elected leaders who will stir the ship of the various states in Nigeria to a glorious destination.

Especially, governors who will convert their electoral mandates to results and socio-economic progress.
The few coming weeks will see election petitions on account of obviously flawed processes. And the judiciary will play its role in deciding the fate of most governors. As sad as this may be, this has become an unpalatable aspect of our democratic process. A critical reason for the massive interest in the governorship election is the vital role governors play in our democracy and our federalism. The state level remains the closest to the people and governors are crucial development actors who are often forgotten in discussing development in Nigeria because undue  focus is on the Federal Government, and most people attribute progress or the lack of it to the Federal Government.
The combined total budget of the 36 states of Nigeria for 2023 is over N11 trillion, which is more than 50% of the Federal Government's 2023 budget of N21.83 trillion. This vast fund accruing to the states, if properly harnessed and managed, could shepherd the development of Nigeria.
Just as in all federal systems, attention must divert from the centre and focus more on the constituent parts of the federation. It is at this local level that development is planned and executed. The Federal Government should play more of the role of a central facilitator and only get involved in the country's strategic security, economic and social interests. It is appalling and an anathema that the Federal Government controls more funds than all the states combined, which has led to the states going cap in hands monthly to the Federal Government for monthly allocation. In most federal systems, the case is the opposite – the states fund the Federal Government through a specified allocation formula. It is also disheartening that some state governments cannot survive without total reliance on Federal Government projects and allocations. This is at the root of Nigeria's lack of progress – having states that are liabilities to the nation, because they are unproductive and not viable.
It is utterly absurd that instead of elected governors to focus on making their states economically viable and developing their states from down to up, many governors have turned the states into fiefdoms and domains where they rule as absolute dictators, controlling not just the resources of the state, but all the state institutions with impunity. We see governors who unashamedly use public funds as their private funds and use it anyhow they want, with little or no accountability whatsoever. The job of a governor requires that s/he is less wasteful, less grandiose in lifestyle and cost of governance.
Nigerian state governors, by virtue of our constitution, have enormous powers and resource bases that, if properly deployed, can create oases of development. Some of the revenues accruing to certain states in Nigeria compare to those of some smaller African countries. To illustrate this, Lagos State's 2023 budget of about $4 billion is higher than the 2023 budget of the Republic of Togo ($3.2 billion), almost equivalent to the Republic of Benin's 2023 budget ($4.5 billion), and nearly half of Ghana's 2023 budget of $11.7 billion. Other states have a similar revenue trajectory. How states manage their resources directly correlates with the their development levels.
A cursory look at past governors and their performances will highlight the good, the bad, and ugly shades. I am incredibly grateful to some governors who, in the past four or eight years, were able to articulate their visions clearly, set their priorities right, and who ran disciplined and inclusive administrations. There are only a handful of them. A few have grown the economies of their states, raised the Internally Generated Revenue (IGR) profiles, and made considerable strides in the infrastructural, social, economic, and technological development of their states. That way, they succeeded in improving the standards of living of residents of the states. My basis for measuring the governor's performances is devoid of propaganda and sheer theatrics that most governors exhibit to confuse their citizens about their performance. Building a few roads, flyovers, and community centres does not qualify as development, especially given the enormous resources accrued to the state.
Proper assessments can be based on the Human Development Index (HDI). This measures each state's social and economic development by focusing on the following three factors: critical education parameters; relevant health metrics; and the standard of living assessed by gross national income (GNI) per capita. The average HDI for Nigeria in 2021 was 0.535 (the possible highest is 1), and this is lower than for countries like Angola (0.58) and Egypt (0.73). Lagos and Ogun States ranked the highest, with 0.68 and 0.67 respectively. The governors of these states are doing their best to maintain this quality of living among their citizens.
There are examples of bad governors who squandered the resources of their states. They spend a lot of resources of the states on politics and political survival to the detriment of the payment of salaries, pensions and investment in capital projects. Where there are capital projects, they tend to be for display and vanity. Some of these governors are under investigation, and others will soon to be investigated when they leave office. In the past eight years, a South-South state had a cumulative revenue of over N4 trillion but has little or nothing to show for it. The quality of life of the people of the state is declining, and unless there is some drastic measures, all the advantages the state had in the HDI during the previous administrations will erode. Many governors were not able to translate their mandates to any tangible results and this manifests in low HDIs that are below the national average. Most of these states unfortunately are in the Northern part of the country. We appreciate the current level of insecurity in these areas and applaud any governor who did his best with the resources he has to improve the lives of his people and heavily criticise those who squandered their commonwealth.
We have elected a new set of governors and re-elected a handful to serve another term. I believe the old governors would have learnt from their experiences and the new governors will be ready to learn from the mis-steps of their predecessors. This is the time to set agenda for them and hold them accountable. This is the time to remind them to think beyond the exigencies of the moment and think "legacy". Emeka Anyaoku, in 2011, advised newly elected governors to be "harbingers of change" by investing in their peoples and pursuing socioeconomic policies to create employment for the youth, restore quality education, diversify the productive base of their economies and work for improved healthcare. The advise is still relevant till date. All governors should strive towards sustainable revenue inflow tied to economic productivity. As the CEO of the states, governors should map out ways of relying less on federal allocations by improving IGRs through sustainable resource mobilisation.
Growth is possible through productive activities. Sound economic policies and good leadership will stir the states away from the financial crisis that often cripples some states, makes them borrow funds for recurrent expenditure, and neglect critical human development activities that will improve the people's lives. New state governors must realise that they cannot focus on one development aspect and completely neglect the others, which is counterintuitive and anti-productive. The governors must cover, simultaneously and concurrently, critical areas of development such as quality education, quality healthcare for all, good security, and job creation. We have passed the era of providing basic infrastructure (roads, flyovers, beautification of city centres) as the only indices of development. Development must be holistic and improve people's living standards, and anything short of this is unacceptable.
I congratulate all the elected governors, irrespective of whether their elections were flawed or not, and implore them to be courageous and determined to make an impact. The task ahead of developing Nigeria is enormous and calls for selfless leadership and sacrifice. I hope for healthy competition among the governors to outperform each other. They should learn from each other to do the right thing and shun all forms of greed and reckless impunity that have marred some other governors. I advise them not to become little emperors and sabotage state institutions for their selfish interests. Each governor must set up a team of experts to determine the best strategy to harness the state's tremendous economic, social, and political potentials. There are no excuses this time for failure. Developing Nigeria is a task we must accomplish, and state governors are critical stakeholders and catalysts in shaping a new Nigeria. We have a young population that we must engage for greater productivity. The consequences of allowing our youth to wallow unproductively are dire to consider. The governors must allow for checks and balances and make for a healthy function of the legislature and judiciary in their states. They must create enabling environments for growth and development and support the private sector to grow. The problem between the government and the private sector now is caused by the  excessive taxation imposed on the private sector. I sincerely hope that the new set of governors will change the Nigerian narrative only if they are ready to face the task of making Nigeria great.