Nigeria's Inflation Downs to 11.08% in July – NBS
The National Bureau of Statistics (NBS), said the country's inflation measured by Consumer Price Index (CPI) stood at 11.08 per cent (year-on-year) in July 2019.
According to NBS, this is 0.14 per cent lower than the rate recorded in June (11.22 per cent).
The NBS said this in its "CPI and Inflation Report'' released on Friday in Abuja.

The report said composite food index rose by 13.39 per cent in July compared to 13.56 per cent in June.
According to it, the rise in the food index was caused by increases in prices of oils and fats, meat, bread and cereals, potatoes, yam and other tubers and fish.
"On month-on-month basis, the food sub-index increased by 1.26 per cent in July, down by 0.10 per cent points from 1.36 per cent recorded in June 2019."
It said that the average annual rate of change of the food sub-index for the twelve-month period ending July over the previous twelve-month average was 13.
46 per cent, 0.04 per cent points from the average annual rate of change recorded in June (13.42) per cent.
The bureau also said that increases were recorded in all Classification of Individual Consumption by Purpose (COICOP) divisions that yielded the Headline index.
"On month-on-month basis, the headline index increased by 1.01 per cent in July 2019.
"This is 0.06 per cent rate lower than the rate recorded in June 2019 (1.07) per cent.
"The percentage change in the average composite CPI for the twelve months period ending July over the average of the CPI for the previous twelve months period was 11.29 per cent, compared to 11.29 per cent recorded in June."
The report also said that the urban inflation rate increased by 11.43 per cent (year-on-year) in July from 11.61 per cent recorded in June, while the rural inflation rate increased by 10.64 per cent in July from 10.87 per cent in June.
On month-on-month basis, the bureau said the urban index rose by 1.07 per cent in July, down by 0.03 from 1.10 per cent recorded in June.
It added that rural index also rose by 0.96 per cent in July, down by 0.09 from the rate recorded in June (1.05) per cent.
The NBS added that the corresponding twelve-month year-on-year average percentage change for the urban index was 11.64 per cent in July.
"This is less than 11.65 per cent reported in June, while the corresponding rural inflation rate in July is 10.97 per cent compared to 10.99 per cent recorded in June."
The CPI measures the average change over time in prices of goods and services consumed by people for day-to-day living.
The construction of the CPI combines economic theory, sampling and other statistical techniques using data from other surveys to produce a weighted measure of average price changes in the Nigerian economy.
The weighting occurs to capture the importance of the selected commodities in the entire index. (NAN)
Bakers Threaten Strike over Rising Cost of Flour, Sugar
By Joseph Amah, Abuja
The Association of Master Bakers and Caterers of Nigeria (AMBCN) has threatened to withdraw their services nationwide, citing a hike in the price of bakery materials, neglect of by federal government and fleecing by regulatory agencies. 
The association said this on Friday in a communiqué issued after a meeting of its national executive council in Abuja.

In the communiqué, signed by the association's executives, led by Mansur Umar, its national president, the bakers said they would commence an initial two-week strike from July 13, 2022.

They said the cost of flour, sugar and other materials used in the bakery business had soared beyond the reach of many bakers.

The group also said efforts to get the government's intervention in the matter had been unsuccessful, as there had been no positive response from the concerned ministries, departments and agencies (MDAs) of government.

"Increase in prices of bakery materials, especially flour and sugar having reached unprecedented levels, for example, flour is now between N25,000 and N27,500, so also other ingredients," it reads.

"The National Wheat Cultivation Committee already constituted is yet to be inaugurated after over one year. NAFDAC, SON, and NESREA have turned the bakers into money-making machines by charging our members outrageous levies even at this very challenging moment.

"Consequently, the NEC in session resolved that all zones, state, Local Governments and units of our association should commence full mobilisation of our members nationwide to embark on withdrawal of services starting from Wednesday, July 13, 2022, for an initial period of two weeks."

The association, however, told its members to await further directives.
In March, bakers complained that the hike in diesel price and exchange rate volatility caused many of its members across the country to shut down their business operations. 




FG Saves N10trn in TSA Operation – Arabi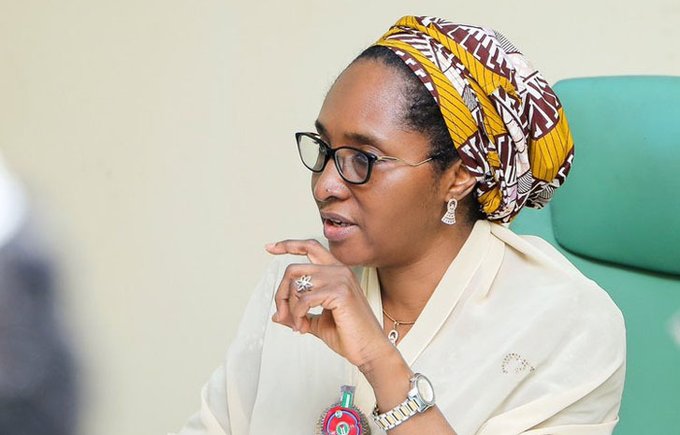 By Mathew Dadiya, Abuja
The Director-General, Bureau of Public Service Reforms (BPSR), Dr. Dasuki Arabi has disclosed that the Federal Government has saved about N10 trillion in the years that the Single Treasury Account (TSA) has been in operation.
Arabi said this while speaking at the 43rd Session of the Ministerial Media Briefing, organized by the Presidential Media Team, yesterday at the Presidential Villa, Abuja.

Giving key updates on the performance of the Bureau in the execution of its core mandate, particularly in ensuring the full implementation of reform policies and programmes for the government, he also said that introduction of Integration Personnel and Payroll Information System (IPPIS) has led to the reduction of the Federal Civil Service personnel to 720,000.
According to him, the IPPIS led to the weeding out of about 70,000 ghost workers from the service.
Speaking with video slides, he said: "On the next slide, these are some of the benefits that we think government or Nigerians have benefited out of the work that we have been doing in collaboration with other agencies of government, where they with the introduction of IPPIS about 70,000 ghost workers have been eliminated from the payroll.
"We have a one shot opportunity to look at IPPIS and say, as at today, we have 720,000 public servants working for Nigeria.
"This is a great achievement which I think we need to encode and we need to get it celebrated by all of us. We've been able to reduce more than N220 billion wastage through wrong management of IPPIS on payroll by ministries, departments and agencies of government. We have reduced the budget deficits and change the budget composition.
"We have succeeded in getting the Treasury Single Account deployed in all ministries, departments and agencies of government. Challenges have come in that implementation at the initial stage, but we are overcoming that and government is able to save over N10 trillion over the years because whatever you're generating now goes into a Treasury Single Account that is managed by somebody else, not you.
"And government, especially at the top is always able to see what has come into our Treasury Single Account today and what has gone out of that. So planning has been simplified. Budgeting has been simplified.
"Our distribution and allocation of resources have been simplified and streamlined."
Arabi said as part of the reforms in the service, the Government Integrated Financial Management Information System (GIGMIS) has made government business paperless and "it has reduced man to man contact and processing, payments in ministries, departments and agencies of government."
"Transparency has been improved. A lot of things are done even outside the office. But the most important thing is the ability given to central agencies, office of Accountant General of the Federation, and the Ministry of Finance to see what is happening in all ministries, departments and agencies of government because GIFMIS is not controlled by the agencies.
'It is controlled by the central agencies, but every activity you are doing under GIFMIS somebody, is watching you and is monitoring that activity. This is a great achievement for us and for all of you and for all Nigerians.
"There is better access to information on finances in this country. Whatever you do, somebody's watching you and somebody can request and get those information. International rating agencies standards and co have more confidence in Nigeria now because they have access to information and data that they were not able to get before this time.
"Again, this is a breakdown of some of the benefits of the reforms that we've been driving," the DG said.
On deductions blamed on the IPPIS, which has been a source of friction especially between government and universities unions, Arabi affirmed that deductions just do not occur on their own except where loans had been obtained.
"On deductions and complaints around IPPIS, you know, we have just started from the pilot ministries, six. We went to 10 then because of the push by the international community, especially the development partners, who are really eager to get Nigeria at that level at par with other nations we went through.
"I remember, I'm privileged to be part of the team that started the discussion around IPPIS and were able to get different sectors of the Public Service to come and have meetings and discussions with us to understand their various cadre within the field, their pay structure; their responsibilities and all these have been taken care of.
"Along the line, there are some new creations and I think there are some omissions, which government is addressing, but I would not take this man's complain that their deductions like that, it cannot be arbitrary.
"For every deduction that is done, there is justification for that. And if there are problems, they are identified and complaints I made, that will be rectified. and quite a number of our colleagues, some may have taken lot of loans that have committed themselves, deductions are being made left, right and center.
"So, I want to assure you and the person that complained to you, that government is addressing some of these problems," Arabi explained.
The Director-General revealed that government is silently implementing aspects of the Oronsanye Report on Civil Service Reforms.
Arabi said government will soon make an announcement on the implementation of the White Paper.
"On Oronsaye white paper government has been working around that. You are aware that it was implemented in good time. And over the years, there have been changes. More agencies and commissions were created which makes it necessary for government to look back and say okay, between Oronsanye White Paper and today, how many more agencies have been created?
"So, that was why those committees were created. But beyond that, I want to tell you that some silent aspects of the report are being implemented silently. We're hoping that very soon we will conclude on that and the major activity will come. So, just wait for the announcement from the secretary to the government of the Federation, who is the chairman of the implementation committee of the white paper," the BPSR boss said.
MAN, LCCI, Economists Counter Buhari Claim on Economy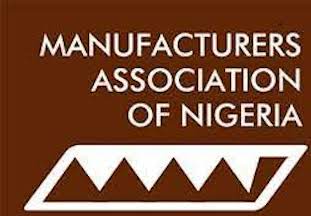 By Joseph Amah, Abuja
The Manufacturers Association of Nigeria (MAN), the Lagos Chamber of Commerce and Industry (LCCI) and economists have countered the claim  of President Muhammadu Buhari, that the economy under him is better than it was in 2015.

The Chairman of the Gas Group, the Manufacturers Association of Nigeria, Mr Ola Adebayo, said Buhari's regime's policies have not translated into positive economic growth and real sector development.


He faulted Buhari  government's implementation of policies, ssying that the present government has not score any pass mark.

Adebayo said, "One thing I have observed is that policy formulation is different from implementation. With the recent events, I don't think the government has passed. We only have very good policies on paper, but the implementation has been lacking.
Once there is no implementation, it becomes just an idea."

Also, the Deputy President of the Lagos Chamber of Commerce and Industry (LCCI), Mr Gabriel Idahosa, said the reality was at variance with the claims of the President.
He said the current government has not been able to attract the private sector to invest in critical infrastructures like railways and airports, saying that the government's economic model is counter-productive and not in the best interest of the economy.

"The business community has been consistent in saying so. It's not a matter of disagreeing with him. It's a matter of looking at the facts at the table."

Idahosa further said that "We don't really need any complicated analysis to see whether the policies are addressing the issues of the business community. Whether it is power supply, the foreign exchange market, whether it's a model that enables the private sector to invest in infrastructure in a manner that enables business to thrive, it is clear for all to see."

Also Director-General, the Nigerian-American Chamber of Commerce, Mr Sola Obadimu, said Buhari's assessment of his administration's economic policies did not reflect the realities on ground.
According to him, his government has failed in all economic indices and should be humble to admit it.
He said, "In the past seven years, we have witnessed the most volatile phases in our industrial life. For instance, if we pick the naira valuation as at when he came in and now, you will see the difference. That has been unfriendly to industry."

He said the benchmark interest rate has been high at 13 per cent, making access to capital difficult.
Obadimu further stated that with the disparity between exchange rate at the official and parallel markets, it was obvious that the government had created certain opportunities for round tripping in the system and consequently put a strain on business entities who needed foreign exchange for business.
An economist and Chief Executive Officer, Center for the Promotion of Private Enterprise,  Dr Muda Yusuf, said that between 2015 and now, the nation's economy has recorded over 200 percent currency depreciation.

He said that the investors' confidence has worsened within the period under review and major indicators show that the economy is lagging behind .
"I don't agree with that. Let us look at all the major indicators in the economy. Look at inflation, look at how bad things are and you know the implication of inflation for investments and for welfare. The current situation now is almost unprecedented and, of course, you can't compare that now to what the situation was in 2015. Look at our currency. What was the exchange rate even at the parallel market in 2015 and what is it now? We are talking of a depreciation of over 200 per cent or even more and that also has a very serious implication. Even the poverty situation in the land is much and the business confidence. Investors' confidence has worsened between 2015 and now. So, I don't agree with that assertion."

Also speaking, the Founder of Cowry Assets Management Limited, Mr Johnson Chukwu, said, "I will be belittling myself to comment on issues like that. Let me ask you, what is your take on it? If I were a journalist, I wouldn't even write about it.
"That's how I feel about that comment.  Because it just doesn't make sense for me to be wasting my time talking about it. I need to initiate conversations higher than that level. Because even someone who is daft and a person who didn't go to school will discuss it. It doesn't make sense. Somebody said I've done well and you want me to discuss it. I guess you understand how I feel about that.  It doesn't make sense for anybody to discuss it.

"It's not a matter of feeling, it's how you are living. How much do you buy bread? How much do you pay for transport? How good is light in your area? So, if you want me to comment and speak about the economy, the way forward and what to expect from the new president, I will, not this," he said.
A scholar and an Associate Professor at Pan-Atlantic University, Dr Olalekan Aworinde, said that the only sector that is doing well is the oil and gas.

"We cannot say that the economy has fared well because we still have so many indices that tell us that the total values of goods and services produced in Nigeria are nosediving.  The only sector that is doing well is the oil sector. It makes about 80 per cent of the revenue in Nigeria.
"If you take a look at the manufacturing and agricultural sectors, they are not at the level we expect. There might be some improvement in agriculture but the kind of farming practiced in Nigeria is still at the subsistence level. In the manufacturing sector, we have more firms folding up probably because of these infrastructures that we expect. There's no stability in power. The rate at which the Gross Domestic Profit is growing in Nigeria is not at the fast rate. It's increasing at a decreasing rate."

He also said that the government has pushed a  lot of Nigerians into poverty than it has taken people out of poverty.

"Let me talk about price stability, it is worrisome. I don't know how this government is able to come out without looking at the statistics at the price level. The last figure that was released by the National Bureau of Statistics a few weeks ago tells us that inflation is close to about 18 per cent. So, before they were in government, what was the statistics? So, this government has brought a lot of people more into poverty, absolute poverty than they have taken people out of poverty. I'm not going to agree with President Buhari's statement. Yes, price stability is the responsibility of the CBN so in an attempt to maintain this price stability, you would discover, particularly this year, that it has been worrisome. It has been on the increase"

"I do not know what the yardstick that he used. Look at the level of unemployment. If you say you want to reduce the level of unemployment, that means that the level of inflation will be on the increase. But despite the fact that there's an increase in inflation, the level of unemployment is still increasing. It is very clear, this is not unconnected with the manufacturing sector that is not doing well. The manufacturing sector is not doing well, so which sector will be used to employ the teeming youths that are not employed in Nigeria? The  unemployment figure in Nigeria is about 33 per cent. So before they assumed office, what was the percentage and presently what is it? This government has taken a lot of loans and the future generations will have to pay for these loans. I do not know where the statistics and the indices that this present government is using to better the lot of Nigerians because as at the last count, the World Bank told us that the present government has made so many Nigerians to fall into abject poverty."

Director of Research and Strategy, Chapel Hill Denham, Mr Tajudeen Ibrahim, also said, "I think we should look at the major metrics to know if really the economy is doing better now than in 2015 and one major metric is the exchange rate. And for the exchange rate, the Naira has lost tremendous value in the past 7years. And that has led to several other factors such as higher consumer price index over the period. It has also led to great uncertainty for foreign investors in terms of investing in the country," he concluded

Under Buhari, Nigeria experienced two recessions – one in 2016 and another in 2020 fuelled by COVID-19.
 As at the fourth quarter of 2014, Nigeria's unemployment rate was 6.2 per cent, according to data by the National Bureau of Statistics, NBS. As at the fourth quarter of 2021, the NBS disclosed that the rate in the economy had risen to 33.3 per cent, making it one of the worst in the world and signifying a 437 per cent increase over the seven-year period.

As at May 2015, Naira exchanged for dollars at N197/$ at the interbank market and N217/$ at the parallel market. Naira is N415-N420 to a dollar at the Importers and Exporters Window and nearly N603-N610 at the parallel market. Subsidy has since risen from N100 million in 2015 to N4 trillion in 2022.

Inflation is not spared as prices have risen by over 70 per cent since Buhari came to power. Inflation has since 2015 risen from 9.01 per cent (average number in 2015) to over 17 per cent  in May 2022.

The Misery Index in 2015 was 47.7 points but it has risen to 50.48 points, meaning that more Nigerians are now more miserable than they were in 2015.
Similarly, in 2018, Nigeria was adjudged by the World Poverty Clock as the world's poverty capital.
According to the World Bank, the poverty rate was 33.1  per cent by the end of 2014/ beginning of 2015, but poverty rate will likely sit at 42.6 per cent in 2022.