Niger's Capital Punishment for Banditry and Violent Crimes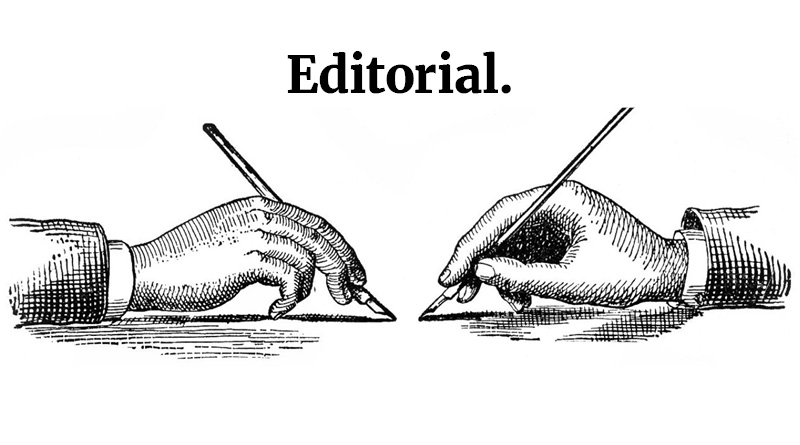 For a number of years, Niger state   has been facing serious security challenges. Prominent among them are banditry, cattle rustling, kidnapping and armed  robbery.   Kidnapping and banditry in particular have reached an intolerable level with the families of victims of these crimes parting with huge sums to their captors.

The cost on human lives cannot be readily ascertained , but the last statistics obtained from victims , youth leaders and the state Emergency Agency showed that more than 320 people have lost their lives as a result of activities associated directly to banditry.
These violent crimes have resulted in more than 70,000 people being forced out of their ancestral homes At least to 300 persons have been abducted, while ransom worth N2500million paid and 1 9,000 cattle rustled.We, therefore, welcome the decision of the state government to take hard actions to stem the tide. The state Governor Abubakar Bello, recently signed into law a bill prescribing death by hanging for cattle rustlers, bandits, kidnappers and their informants. The House of Assembly had passed the bill on July 1, 2021 but the state's chief executive did not waste time before signing the bill into law. Gov. Bello said Kidnapping and Cattle Rustling Special Provisions Law of 2016, was amended to provide for the punishment of informants and all those involved in the aiding and abetting of kidnapping and cattle rustling in the state. According to him, informants who aid and abet kidnappers would now have to face death by hanging in public.
"The law now provides that whoever instigates any person to kidnap a person or rustle cattle, or intentionally aids, abets or facilitate by any acts of omission or commission of the offence of kidnapping and or cattle rustling is guilty of an offence and is liable on conviction to death by hanging in public," he added.
The governor said the punitive measure became necessary owing to the security challenges that have continued to threaten peaceful coexistence in the state.
He lamented the role of informants who, according to him, have contributed to be thwarting efforts of the security agencies in combating the activities of kidnappers and cattle rustlers.He explained that the vigilante amendment law is meant to invigorate and strengthen the state vigilante corps for better operational efficiency in the discharge of their statutory function of "complementing the efforts of our conventional federal security forces". We welcome the new measures through legal instruments by the Niger state government. Although some human rights bodies have frowned at the introduction of death sentence, in the state, desperate situations in the state require desperate measures. Noteworthy in the law is the inclusion of informants among those to face death sentence should they be found guilty. The law is an idea whose time has come, and everything possible must be done to ensure its appropriate implementation. Other states with similar challenges should take a cue from Niger to as a legal measure to stem violent crimes in their states.
Dr Ihekweazu's Appointment at WHO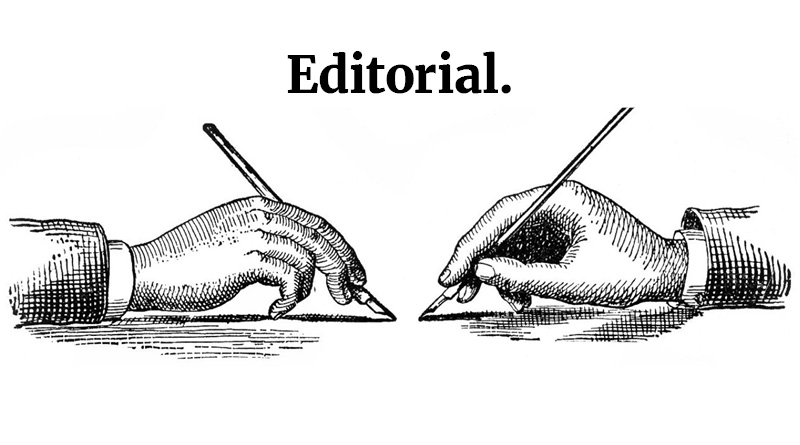 In the midst of nationwide insecurity, which has made life miserable for many, Nigeria had something to cheer, when one of the nation's pragmatic administrators got an international job recently.

That was the appointment of the Director-General of the Nigeria Centre for Disease Control (NCDC), Dr Chikwe Ihekweazu, as Assistant Director General of the global health body, the World Health Organisation (WHO).While confirming the elevation of Dr Ihekweau, the WHO's Director General, Tedros Ghebreyesus, in an official letter addressed to Dr Ihekweazu, confirmed his appointment as the deputy in charge of health emergency intelligence at the global health organisation.
While Dr Ihekweazu still serves as the head of Nigeria's infectious disease agency, the letter disclosed that he will assume the new office on November 1, 2021, and will be in charge of WHO's pandemic and epidemic response hub in Berlin, Germany. The letter stated:"I am pleased to welcome Dr Chikwe Ihekweazu as an Assistant Director-General for Health Emergency Intelligence from November 1, 2021.
"You will lead the work on strengthening pandemic and epidemic intelligence globally, including heading the WHO Hub for Pandemic and Epidemic Intelligence in Berlin." Ihekweazu and other members of the new global WHO Hub for Pandemic and Epidemic Intelligence were inaugurated, recently in Berlin, Germany, by Director-General of WHO, Dr. Ghebreyesus and Chancellor of the Federal Republic of Germany, Dr. Angela Merkel.The WHO DG noted that Dr. Ihekweazu who is currently the Director-General of Nigeria Centre for Disease Control[NCDC] was trained as an infectious disease epidemiologist, and has over 20 years of experience working in senior public health and leadership positions in several national public health institutes, including the South African National Institute for Communicable Diseases, the United Kingdom's Health Protection Agency, and Germany's Robert Koch Institute.
He has also led several short-term engagements for WHO, mainly in response to major infectious disease outbreaks around the world.The WHO DG also noted that Dr. Ihekweazu, who was born in Germany, is a graduate of the College of Medicine, University of Nigeria and has a Masters in Public Health from the Heinrich-Heine University, Dusseldorf, Germany.The new appointee is said to have led several short-term engagements for WHO, mainly in response to major infectious disease outbreaks around the world.
In 2003, he was awarded a Fellowship for the European Programme for Intervention Epidemiology Training and subsequently completed his Public Health specialisation in the United Kingdom.He is widely published in medical peer-reviewed journals.Dr Ihekweazu was appointed by President Muhammadu Buhari in August 2016 as the acting head of the NCDC, the agency responsible for the control and prevention of communicable diseases in the country.The Epidemiologist became the first substantive head of the disease agency in November 2018, following the signing of the NCDC Act into law.
As NCDC Director-General, Ihekweazu has led the response to large outbreaks of infectious diseases such as Yellow fever, Lassa fever and monkeypox.Since the coronavirus outbreak in early 2020, Ihekweazu has led Nigeria's public health response to the pandemic through the NCDC.He has been serving on the WHO's IHR Emergency Committee for COVID-19, chaired by Didier Houssin.Dr Ihekweazu also serves as a Member of the Africa Task Force for Coronavirus Steering Committee, where he chairs the Infection Prevention Control Sub-Committee.
With his very rich credentials and exposure, there is no doubt that Dr Ihekweazu will succeed in his new assignment. DAILY ASSET which awarded NCDC under his leadership as the Government Agency of the year 2020 in our prestigious Lecture and Award in February in Abuja, has been vindicated for the global recognition, which was made largely possible as a result of the drive and other leadership qualities of the NCDC's chief executive, Dr Ihekweazu in the last few years, especially in the campaign against COVID-19 pandemic.
We have no doubt that he will succeed in his new post at the WHO having prepared adequately for such important international assignement.
We urge the new Assistant Director General to bring to the front burner the health challenges of African countries especially tjose associated with public health issues.
For instance, the distribution of COVID – 19 vaccines has been a challenge in much of Africa. This is one area, the Nigerian expert can use his good offices to bring to the attention of the global health agency.
His appointment should serve as a source of motivation to other Nigerian professionals, who should note that wherever you are and whatever you do, excellence will have no hiding place and that in due course will be noticed and appreciated.
DAILY ASSET congratulates Dr Ihekweazu for this international recognition and wish him success in his new assignment.
Sir Victor Efosa Uwaifo[March 1, 1941-August 28,2021]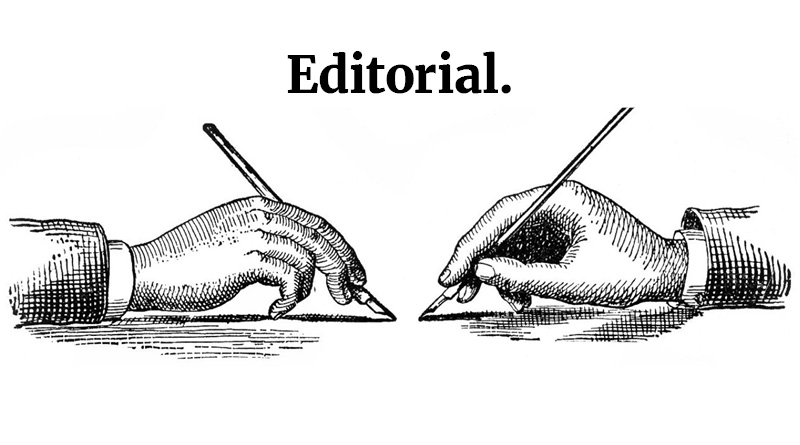 August 28,  was a dark day for Nigeria's music and entertainment industry, when one of  the country's foremost  entertainers, Victor Efosa Uwaifo, MON , died at the age of 80.  Sir Victor Uwaifo, as he was popularly known  will be remembered for his top hits;" Guitar  Boy" and "If you see Mammy Water Never you run away.

"  He was a multi-talented  artiste.   Apart from music where he made his name, he was also a  writer, sculptor, and musical instrument inventor, University lecturer, music legend, and the first Honorable Commissioner for Arts, Culture and Tourism in  Edo state undern      Governor  Lucky Igbinedion administration.
He was the winner of the first gold disc in Africa (Joromi) released in 1965 and seven other gold discs in Guitar boy, Arabade, Ekassa series and Akwete music. He recorded under the name "Victor Uwaifo and His Titibitis". He was well-educated, with a B.A. Honours (first-class valedictorian), Masters degree and PhD in Architectural Sculpture (Thesis: A reinvention of Benin Royal Ancestral Pieces, University of Benin, Nigeria).
Victor Efosa Uwaifo was born in Benin City, Edo State, and obtained his secondary school education at the Western Boys' High School Benin and St Gregory's College, Lagos, from 1957 to 1961. He began playing guitar when he was 12 years old, his earliest popular music influences being records of Spanish and Latin American music. He studied graphics at Yaba College of Technology, Lagos and graduated in 1961–63 at the age of 22 . He received a bachelor's degree with first-class honours at 54 years old (Valedictorian) and a master's degree from the University of Benin in 1997 at 56 where he studied Fine and Applied Arts and majored in Sculpture. After leaving Benin, Uwaifo continued playing music at St Gregory's, Lagos. He was a contemporary of Segun Bucknor, and they were both among the leading Lagos high school bandleaders at the time. During school holidays and weekends, he jammed with Olaiya's All Stars Band After completing secondary school studies, he played with E.C. Arinze's highlife during late hours. Uwaifo also briefly worked with Stephen Osadebe and Fred Coker before he formed Melody Maestros in 1965. The band released "Joromi" which became a hit in Nigeria and other parts of West Africa. Uwaifo made history in Nigeria when he won the first Golden record in Nigeria, West Africa and Africa (presented by Philips, West Africa) for his song "Joromi" in 1996
Wikipaedia.com account of him, has it that between 1965 and 1968, he developed the Akwete rhythm sound. In 1969, he launched a new beat called Shadow accompanied by a new dance also called shadow, a mixture of Akwete and twist. The sound was released when soul music was popular in Lagos and lasted a few years. After the launch of Shadow, the Melody Maestros went on tour of various Nigerian cities. Uwaifo later experimented with a new rhythm that was similar to soul but soon left it for Ekassa, an interpretation of a traditional Benin sound. In 1971, Uwaifo opened the Joromi Hotel in Benin City, and within 10 years established his own television studio. From there, he produced a national weekly music and culture programme.Uwaifo, who had a total of 12 golden records to date, travelled to many countries including the United States, Russia, Japan, United Kingdom, Bulgaria, Romania, Germany, France, Hungary, Rome, Ghana, Côte d'Ivoire, Togo, Benin Republic, Spain, and Canada.No doubt he was honoured by his country for his contribution to its development.
The Federal Government , in appreciation of his talents and contributions to the country , honoured him with a National Honors Merit Award in 1983.
Uwaifo was the first professional musician in Nigeria to receive such an award. He was a Justice of the Peace and had served in many capacities. The late music icon was also appointed the Honorable Commissioner for Arts, Culture and Tourism and Member of the State Executive Council, the highest policy-making decision body in Edo State from 2001–2003.
He was appointed Justice of Peace (JP), Public Notary and Lay Magistrate. Sir Victor Uwaifo was honoured by four Nigerian Presidents: He was invited to the State House by four Presidents and Heads of State of Nigeria.In 1995, The climax of it all was when he was invited by the United Nations Staff Day International Jubilee celebration. Nigerians from all walks of life have been mourning the exit of one of the illustrious sons of Nigeria. President Muhammadu Buhari earlier sent his condolences with family, friends and associates of legendary musician and multi-talented artiste, who passed away , leaving a legacy of successes in many areas of life, including academia and administration
The President in a statement by one of his media aides, said he joined the Nigerian music industry and performing artistes, home and abroad, in mourning the former first Honourable Commissioner for Arts, Culture and Tourism (Edo State), who was also the first musician and instrumentalist to be given National Honours Merit, Member of the Order of the Niger in 1983.President Buhari expressed his belief the renowned musician, with global appeal and recognitions, lived for many firsts, which included invitation to the State House by four presidents and Heads of State, and winner of a gold disc in Africa for his song, "Joromi'', released in 1965 at the age of 24.
The President noted with delight  the glory that Sir Uwaifo brought to Nigeria through his international tours and the active role he played in national development. He prayed  for the soul of the departed musician, writer, sculptor, musical instrument inventor and university lecturer, knowing the entire country, particularly the music industry, will sorely miss him. We commend the life and accomplishments of Uwaifo to the younger generations of Nigerians. he was indeed a role model in many respects especially as a sefl- made artiste, who weathered almost the storm to acquire university education even in old age and to attain international recognition through single- minded pursuits  of his dreams. May the soul of the late Uwaifo rest in peace. 
Freedom at last for Tegina Islamiyya pupils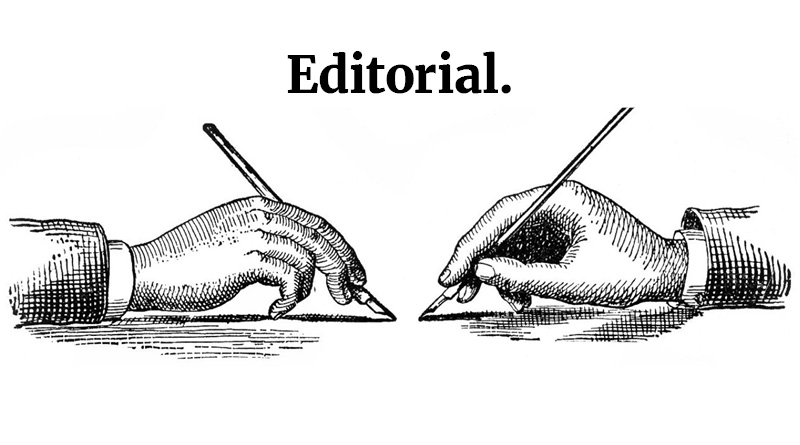 It was a development that tasked   the collective  conscience of the nation, as well as exposed the hypocrisy of a people who largely claim to be  religious . In the unwholesome  criminality that is becoming a norm, the tale of kidnapping and hostage taking,  innocent pupils, underage children  were left to languish as a result of the society that appears to have become helpless in the hands of these devilish  criminals.

It sounded m
ore like a tale by moonlight when news hit the social and the mainstream media that bandits  had attacked Salihu Tanko Islamic School in Tegina, Rafi local government area of Niger State on Sunday, May 30, 2021, and kidnapped 136 people, including three teachers.
They were held hostage by the  bandits  in a forest between Niger an Kaduna states since then. Pupils who have not  been exposed to life  witnessed   a horrendous , savage treatment in the hands of their captors for almost three months. 
Relief however, came the way of the parents, the embattled government of Niger state and the rest of Nigerians last week, when  the 136 pupils of the Salihu Yanko Islamiyya School in Tegina,  were  released after spending almost three months in the hands of their abductors.
The pupils were said to have been released in Brinin Gwari in Kaduna state. The Niger state government House stated that the State Governor, Alhaji Abubakar Sani Bello, who received the pupils directed that they should be taken for a Medical checkup to ascertain their health status after spending several months in captivity. That was a welcomed decision by the governor.
But on a sad note, six of the 136 students kidnapped reportedly died of illness while in captivity.
The principal of their school, Abubakar Garba Alhasan made the sad disclosure before the release of the rest.
We note with regret that bandits and other criminal gangs have made schools as prime targets of their nefarious criminality and carried out a series of raids on boarding schools in particular in Northern Nigeria in which more than 1,000 students have been abducted since December.
This continues to thrive because of the failure of the security system to rise up to the occasion to stem the ever rising, and largely lucrative underground business run by criminal gangs and syndicates.
While we welcome the pupils from the captivity, we wish to thank their parents and guardians for sharing in the ordeal of their children while it lasted.  We console with those that lost their children while in captivity.
Time and again, we stated that the government has failed in its principal responsibility of providing security for its citizens, talk less of the most vulnerable in the society, children.
Again, there is the need to question the Federal Government's decision to embark on SIM cards registration, not long ago, whose aim Nigerians  were told is to make it easier to nab criminals and their accomplices.
Billions of Naira  was sunk and even lost by telecommunication companies in carrying out the exercise. But rather than the nation gaining from the exercise, the violent crime rates including kidnapping continue to increase.
The earlier the government rises to tackle the deteriorating violent crime rate the better for the citizens and the government whose image is fast waning among the citizens and in the international community, where issues of security are concerned.
We wish to renew the call for the full implementation of the safe schools programme especially as most states will reopen their schools in the next few weeks for a new academic year.