Saudi Arabia Dramatically Changing Oil Exports to China, US
Ganiyu Obaaro, with Agency report
Saudi Arabia has seriously ramped up its oil exports to China in recent months.
The Saudi Kingdom's crude shipments to China have doubled in the span of a year. During the same period, its oil exports to the U.S.
have dropped by nearly two-thirds.
According to TankerTrackers.
com, which tracks oil tankers and shipments based on satellite imagery and ships' automatic identification systems, Saudi Arabia exported a whopping 1,802,788 barrels per day (bpd) to China in July, compared to 921,811 bpd in August of 2018. By contrast, exports to the U.S. in July were 262,053 bpd, nearly 62 per cent down from 687,946 bpd in August of last year.
U.S. sanctions on Iranian oil have helped the shift. Major Asian energy importers like China have been forced to shift business away from the Islamic Republic -OPEC's third-largest producer -and start buying more Saudi barrels to make up for that shortfall.
The U.S. is now more self-reliant than ever, thanks to its own Shale oil revolution, which helped it become the world's largest oil producer by the end of last year.
But the numbers also signal a mix of short-term tactics and long-term strategy for the Saudis, industry experts told CNBC.
"Saudi Arabia learned from the last OPEC production cut in 2017 that they got the biggest bang for their buck by cutting flows to the largest, most transparent and most timely market — the U.S.," said Matt Smith, director of commodity research at commodities analytics firm ClipperData, referring to the coordinated production cut that OPEC and its allies orchestrated to put a floor under falling oil prices.
"Choking back on flows to the U.S. was the best way to draw down inventories and turn around bearish sentiment, and they are employing the same tactic once again."
ClipperData's figures, which differ from that of TankerTrackers due to different tracking methods, still show U.S. imports of Saudi crude in July down over 60 per cent from last October.
Meanwhile, Smith said, as Saudi Arabia "slams on the brakes to the most transparent market, it is sending more crude into the most opaque one, China."
This is where some industry analysts say Riyadh is employing short-term tactics: "impacting what remains the most visible and closely-watched market indicator, U.S. crude stocks," Antoine Halff, co-founder of energy market analytics firm Kayrros, told CNBC.
The market has largely traded on weekly U.S. numbers, which — up until the growth of satellite imagery to provide greater transparency on global stocks — provided the best available picture of market conditions.
In spite of the greater availability of global market inventory thanks to satellite data, "the goal of impacting the U.S. stock metric seems to remain very real for OPEC in general and the Kingdom in particular," Halff said. "Rightly or wrongly, this is the benchmark that everybody watches."
China, oh the other hand, is not as forthcoming as OECD countries about its stocks, and its data isn't as visible to the market. Halff notes that there is no established benchmark of Chinese stocks as there is for the U.S.
"Producers are far less concerned about building Chinese stocks than they are about building U.S. or OECD stocks in terms of what that may signal to the market," he said.
TankerTrackers.com co-founder Samir Madani has described China as a sort of "black hole" for the world's oil exports, having the ability to "easily absorb oil barrels from the market, especially when prices dip." Looking at this, many analysts see a clear strategy from Beijing.
"The Chinese are very savvy and astute buyers, exporters who supply them have very good reasons to do so," Halff said. In the current low oil price climate, the world's largest oil importer is happy to up its Saudi crude purchases as its appetite increases, particularly given its launch of two new refineries which will grow its refining capacity by 800,000 bpd.
Locking in Asian market share is also a key long-term goal for Riyadh, as it is for other regional producers competing to capture downstream capacity across the continent. Saudi Aramco's plan to acquire a 20 per cent stake in Indian refining and petrochemicals giant Reliance is the most recent example of this.
Conveniently for the Saudis, there's also no risk of losing the U.S. as a customer, thanks to its giant Aramco-owned Motiva refinery in Texas. Therefore, "Aramco is willing to increase or decrease to the U.S. based on its own needs," says Ellen Wald, President of Transversal Consulting and author of the book "Saudi, Inc."
Oando Grows 2021 Revenue to N722bn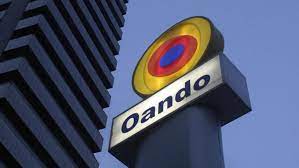 Oando Plc has announced an increase of more than a half in turnover for 2021, according to its unaudited earnings report issued yesterday.
The increase helped the oil driller halt its two-year run of losses that began in 2019, the report showed.
Shares in the company had gained nearly 10 per cent, the upper daily limit allowed by the Nigerian Exchange, as of 10:14 WAT in Lagos after the news hit the market.
But the stock was yet to see any movement in Johannesburg, where it has a secondary listing, as of the time.
A messy shareholder dispute involving an indirect shareholder, Ansbury Investment Inc, had prompted the Securities and Exchange Commission to bar the firm from holding annual general meetings, making it impossible to release its financials for three years until last June.
At the heart of the conflict were loans granted to the shareholder, which forced Oando to make a huge impairment allowance that tipped the company into a loss after tax of N207.1 billion in 2019 and N140.7 billion in 2020.
Revenue for 2021 grew to N722.4 billion from N477.1 billion, while other operating income slowed to N36.7 billion from N43.6 billion as the company recorded a loss on fair value on commodity options in contrast to a gain one year earlier.
Oando earned N112.1 billion from reversal of impairment of financial assets, where a loss in the sum of N62.9 billion was posted a year ago, boosting operating profit.
Finance income expanded by almost fivefold to N44.1 billion, helping cushion the hit of net finance cost on profit.
Pre-tax profit stood at N48.4 billion compared to a loss before tax of N134.3 billion in 2020, while profit for the period came to N34.7 billion relative to a loss after tax of N140.7 billion one year prior.
Earnings-per-share was N3.04 compared to a loss per share of N9.05 in 2020.
"Bullish oil prices throughout the year saw us record a 105% increase in average realized oil sale price whilst a surge in militancy and sabotage across the Niger Delta resulted in a 40% decline in average hydrocarbon production compared to 2020," said CEO Wale Tinubu.
"Despite the challenges, a strong revenue performance, coupled with the refund of a longstanding receivable contributed to a Net Profit of N34.7 billion," he added.
Subsidy Removal'll Increase Fuel Prices to N750 Per Litre – Marketer
Marketers and other groups in the downstream sector of the Nigerian petroleum industry have said that fuel prices in Nigeria may hit N750 per litre as the Nigerian government plans to remove petroleum subsidy.
The marketers made the disclosure at an online workshop titled; "Deregulation of the Nigerian Downstream Sector: The Day After".
The workshop was organised by groups within the petroleum sector, in collaboration with the African Refiners and Distributors Association (ARDA).
The downstream actors, in conjunction with economic policy analysts and relevant government agencies, also outlined strategies and measures that should be deployed to ensure the sustainable removal of petrol subsidy.
In January, Nigeria's Minister of Finance, Zainab Ahmed, said that it will be more appropriate for the government to begin the implementation of its fuel subsidy policy in the second quarter of the year.
The minister noted that the country needs to exit the fuel subsidy regime because it is a very significant contributory factor to revenue loss.
Speaking at the workshop, Chinedu Okoronkwo, the National President of the Independent Petroleum Marketer Association of Nigeria (IPMAN), represented by the association's National Operations Controller, Mike Osatuyi, revealed that the marketers were in support of the government's plan to embark on full deregulation of the downstream sector.
Mr Okoronkwo warned Nigerians to prepare to pay up to N750 for every litre of petrol after the full implementation of the subsidy removal.
He noted that the projected pump price was likely to drop to around N500 if the government encouraged the Central Bank of Nigeria (CBN) to provide foreign exchange for marketers at the official rate.
He urged the government to channel expected savings from subsidy removal to the provision of palliatives for the masses. He, however, advised the government to be alert and sensitive to resentment from Nigerians.
Also speaking, the National President of the Nigerian Association of Road Transport Owners (NARTO), Lawal Othman, said that the full deregulation of the downstream sector and complete removal of petrol subsidy would introduce a mix of opportunities and challenges into the operating environment.
In his goodwill message, Chief Executive Officer of the Nigerian Midstream and Downstream Petroleum Regulatory Authority (NMDPRA), Farouk Ahmed, said the authority would allow a free market-pricing regime to prevail in the petroleum marketing business in the country once the sector was fully deregulated.
Taiwo Oyedele, the fiscal policy partner and Africa tax leader at PwC, urged the government and the regulators to identify potential pitfalls that could trigger resentment from citizens before, during, and after the removal of the petrol subsidy.
Mr Oyedele said deliberate public sensitisation, industry engagement, and collaboration with civil society organisations were needed to aid public buy-in during the implementation of full deregulation by the government.
He added that in the course of implementation of the policies, the government's interpretation of its strategy must be issue-based and not confrontational.
Participants at the workshop included representatives of the African Refiners and Distributors Association (ARDA), Nigerian Midstream and Downstream Petroleum Regulatory Authority (NMDPRA), Major Oil Marketers Association of Nigeria (MOMAN), Depot and Petroleum Products Marketers Association of Nigeria (DAPPMAN), and Independent Petroleum Marketers Association of Nigeria (IPMAN).
Others were NNPC Retail Limited (NRL), Petroleum Retail Outlets Owners Association of Nigeria (PETROAN), Federal Competition and Consumer Protection Commission (FCCPC), PricewaterhouseCoopers (PwC), and CITAC Africa, among others.
NNPC has 1.8bn Litres of Petrol in Stock – Spokesman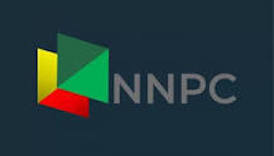 The Nigerian National Petroleum Company Ltd., (NNPC Ltd.) says it has 1.805 billion litres of petrol in stock.
Its spokesman, Malam Garbadeen Muhammad, stated in Abuja on Monday that the volume of petrol in stock would last for 30 days.
He explained that 805.
35 million litres of the product were in depots nationwide, while one billion litres were still inside vessels.
He added that in its efforts to ensure steady supply NNPC Ltd.
placed a robust plan for the supply of petrol from mid-February to March 2023.
"An additional petrol supply of 884 million litres is also expected by Feb.
28.
"For March 2023, a total of 2.
3 billion litres of petrol is expected, while about 2.5 billion litres, equivalent to 42 days sufficiency, will be the closing stock for the month,'' Muhammad stated. (NAN)