SERAP Seeks Public Registers for Corrupt Governors, Others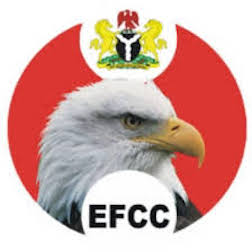 By John Onah
Socio-Economic Rights and Accountability Project (SERAP) has sent an open letter to Mr Abukabar Malami, SAN, the Attorney General of the Federation and Minister of Justice, urging him to use his good offices and leadership to: "move swiftly to develop and adopt public registers for corrupt state governors and other high-ranking public officials charged with and convicted of grand corruption since the return of democracy in 1999.

"We urge you to ensure that the public registers contain accurate data and are fully accessible and open to public scrutiny. Aspects such as the scope of the registers, who to include in the registers, and eligibility for removal from the registers, can be discussed in a consultative session with the civil society and other stakeholders."
In the letter dated 23 August 2019 and signed by SERAP deputy director Kolawole Oluwadare, the organization said: "The proposed registers are far from severe, and would be a proportionate response to the grave crime of grand corruption and impunity of perpetrators and have a deterrent effect.
There can be no reasonable expectation of privacy in matters already exposed to public viewing such as prior arrest, charges and conviction records."
The organization said: "Public registers for high-ranking officials facing corruption charges and those convicted of corruption would be a pivotal moment in the fight against corruption by the government of President Muhammadu Buhari and the damage caused by graft to citizens' human rights and Nigeria's democratic process."
SERAP also said: "The proposed registers for corrupt officials would serve a public interest purpose similar in some respects to the recently disclosed names and details by the United States Department of Justice of 80 defendants, most of whom are Nigerians, that have been charged with conspiracy to commit fraud, money laundering, aggravated identity theft and other charges."
The letter read in part: "SERAP is concerned that corruption is so pervasive across many states and at several levels of governance and has remained a constant feature of Nigeria's political scene since 1999, turning public service for many into a kind of criminal enterprise. Grand corruption has continued to fuel political violence, deny millions of Nigerians access to clean water, and even the most basic health and education services, and reinforcing police abuses and other widespread patterns of human rights violations."
"The lack of public registers containing detailed information about high-ranking public officials charged with and convicted of corruption since 1999 has allowed many politicians—often with impunity–to use apparently illicitly acquired wealth to fund political parties, build corrupt patronage networks, thereby preventing fair access to economic and political power, serving to further the wealth and power of ruling elites, and exacerbating inequality."
"Registers would help protect the public from corrupt officials and their collaborators and improve the ideal of representative government, as it would assist the citizens to properly exercise their right to participate in their own government."
"Public registers would improve transparency by making it easier for the public to track the government's fight against corruption and make the government as open as possible in its anti-corruption efforts. SERAP urges you to push for legislation that will require public officials charged with and convicted of grand corruption at the federal, state and local government levels to put their names in the public registers."
"Everyone has the right of access to any information held by the state or by any other person, which is reasonably required for the exercise or protection of any rights, including those of citizens' right to human dignity and freedom from corruption."
"Registers for corrupt officials would also address the paucity of information about politicians and others complicit in the mismanagement of the country's natural wealth and resources, with devastating consequences for citizens' enjoyment of their human rights."
"Many citizens lack knowledge and awareness of those charged with and convicted of grand corruption, and those that are complicit in the mismanagement of the country's wealth and resources."
"We hope that the aspects highlighted will help guide your actions in developing and adopting public registers for corrupt officials and proposing legislation on the matter, as appropriate. We would be happy to provide further information or to discuss any of these issues in more detail with you."
2023 Elections: IGP Convenes Strategic  Security Conference for Senior Officers, Others 
By Gom Mirian, Abuja 
The Inspector-General of Police, IGP Usman Alkali Baba, in his determination to ensure stability in internal security and a safe environment conducive for the conduct of the 2023 general elections has approved the organization of the third edition of the Conference and Retreat for Senior Police Officers.
A statement by the Force spokesperson, CSP Olumuyiwa Adejobi, stated that the Conference and Retreat with the theme: "The Imperative of a Nigeria Police Strategic Plan For Peaceful Election" is scheduled to hold from 18th to 21st October, 2022 in Imo State.

Adejobi said, the Conference and Retreat would assemble Senior Police Officers of the rank of Deputy Inspectors-General of Police (DIG), Assistant Inspectors-General of Police (AIG), Commissioners of Police (CP) and other Heads of Police Formations and carefully selected security and election management experts across the globe to engage in peer-review and cross fertilization of ideas on effective management of security before, during, and after the general election in 2023.
He added that the retreat would also provide ample opportunity for senior officers of the Force to interact with key officials from sister security agencies, the nation's electoral body and international development partners with a view to coordinating security towards free, fair, and credible general elections in Nigeria.
He said the Conference is expected to host President Muhammadu Buhari GCFR, President and Commander-in-Chief of the Armed Forces, who would declare the Conference open and deliver the keynote address.
"Other guests expected at the event are State Governors, Service Chiefs, Heads of other Security Agencies and past Inspectors-General of Police.
"The last edition of the Conference and Retreat for Senior Police Officers was recently held in the beautiful and serene city of Uyo, the Akwa Ibom State capital on 7th and 10th February 2022, the third edition will be held later in the year to prepare the Force to provide adequate security during the upcoming elections.
"The Inspector-General of Police is therefore consulting with Matchmakers Consult International for the seamless organization of a successful and goal-oriented Conference and Retreat.
"In addition, the IGP has also approved a train-the-trainers workshop for officers from the rank of Deputy Commissioners of Police to Deputy Superintendents of Police which will cascade down to the least Police Constable on Election Security Management scheduled to hold from 4th August to 31st August 2022 across the six Geo-Political Zones of the country as part of initiatives towards deepening the knowledge of Police Officers on election security operations for a peaceful, secured and credible electoral process", he said.
Police Kill Suspected Kidnapper in Edo
The Police in Edo have killed a suspected kidnapper at the Jattu area of Etsako local government area of the state.
Kidnappers abducted a Catholic priest of St Michael Catholic Church, Ikhabigbo, Etsako West Local Government Area of Edo on Sunday.
"The abductors killed the priest as well as a hunter," Police spokesperson, ASP Jennifer Iwegbu, stated yesterday in Benin.

She stated that a combined team of Police operatives and those of a vigilance group had earlier attempted to rescue the priest who was taken into the forest.
"The Police personnel who went on the trail of the kidnappers decimated one of them, while other gang members escaped with various gunshot injuries," she added.
Iwegbu assured that the fleeing abductors would be arrested and made to face the law. (NAN)
NDLEA Nabs Brazilian Returnee with Cocaine, Seizes London-bound Meth Consignments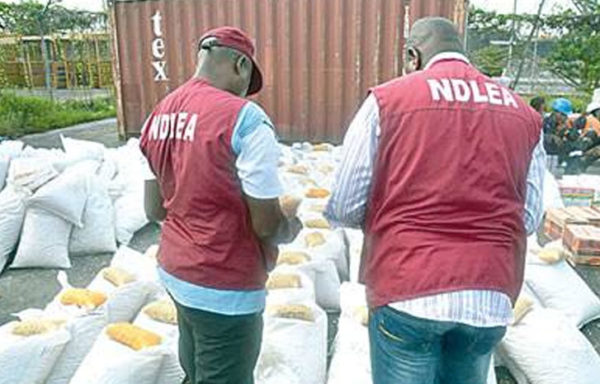 By Gom Mirian, Abuja
A Brazilian returnee, Igwedum Uche Benson has been arrested by operatives of the National Drug Law Enforcement Agency (NDLEA), at the arrival hall of the Murtala Muhammed International Airport, Ikeja Lagos with pellets of cocaine concealed in his private part.
Mr. Femi Babafemi, the Director, Media & Advocacy, NDLEA in a statement yesterday, said Igwedum was nabbed at the Lagos airport on Monday, June 20 upon his arrival on Ethiopian Airlines from Sao Paulo, Brazil via Addis Ababa.

Babafemi said preliminary investigations reveal the suspect had swallowed 50 wraps of cocaine before departing Brazil and excreted 48 pellets in Addis Ababa where he handed them over to another person.
According to the statement, the suspect however claimed he was unable to excrete the remaining two wraps at the hotel room in Addis Ababa before boarding his flight but later excreted them in the aircraft restroom during the flight from Ethiopia to Lagos.
In the same vein, after three weeks of painstaking investigation and tracking, operatives of the MMIA command of NDLEA on Saturday night, 25th June arrested a drug kingpin, Onyekachi Chukwuma Macdonald behind attempts to export 40 parcels of Methamphetamine popularly called Mkpuru Mmiri locally to London, United Kingdom through the NAHCO export shed of the Lagos airport Onyekachi was arrested at Manacola estate, Alakuko area of Lagos at the weekend, three weeks after his Mkpuru Mmiri consignment weighing 2.05kilograms was intercepted at the airport and his freight agent, Peter Christopher Anikan arrested on 7th June.
During his interview, the suspect said he's from Ahiazu, Mbaise Local Government Area of Imo state and had lived in Dubai, UAE for 10 years before returning to Nigeria in 2019.
He stated that after his return to Nigeria he opened a phone accessories shop in Sango Otta, Ogun state but the business collapsed.
He then started sending cigarettes to London and decided to conceal the illicit drug in the consignment after advice by a friend.
Closely related is the seizure of another consignment of 2kg Mkpuru Mmiri at a courier house in Owerri, Imo state.
The cargo seized on Wednesday 22nd June had ankara and lace fabrics in which two cylindrical cellophanes containing the drug heading to Hong Kong were concealed.
Also at the Lagos airport, NDLEA operatives on Friday 24th June intercepted 500,000 tablets of Tramadol 225mg packed in 10 cartons and labeled Tramaking imported from Karachi, Pakistan on Emirates Airline.
The consignment weighing 407.60kg was seized during a joint examination with Customs and NAFDAC officials.
Same day, a Dubai, UAE-bound passenger, Alegbeleye Taiwo was arrested at the departure hall of the MMIA with 40 ampoules of pentazocine injection. The 21-year-old suspect claims he's from Osun state.
Meanwhile, two kingpins behind the importation of two recent drug consignments from Canada concealed in vehicle containers through the Tincan seaport in Apapa, Lagos have been arrested by NDLEA operatives.
One of them, Gboyega Ayoola Elegbeji was arrested at his house, 14 Bakare Street, Idi Araba, Lagos on Wednesday 22nd June, for importing a 40ft container TRHU7874497 containing 33 parcels of cannabis indica (Colorado) weighing16.5kg.
The second suspect, Sunday Joe Oyebola (aka Otunba) was arrested on Thursday 23rd June.
He's linked to the importation of a 40ft container MEDU4389887 containing four vehicles used to conceal 290 parcels weighing 145kg cannabis indica (Colorado) from Montreal, Canada.
He had been on the run since March and had in the course of the investigation attempted to bribe officers with N10million to influence the case.
Chairman/Chief Executive of NDLEA, Brig. Gen. Mohamed Buba Marwa (Retd) commended the officers and men of the MMIA, Tincan, and Imo state Commands of the Agency for the drug seizures and arrests especially of those who thought they could evade the long arm of the law.
He encouraged them and their compatriots across other formations to intensify their efforts towards achieving set goals.