UEFA Warns Clubs Over participation in Breakaway Super League
Europe's football ruling body UEFA is set to approve sweeping Champions League reforms on Monday and has issued a stern warning to clubs amid a latest Super League threat.
Sources told dpa that clubs from England, Italy and Spain were part of the latest plan, and news reports spoke of a league comprising 20 teams which could start in 2022.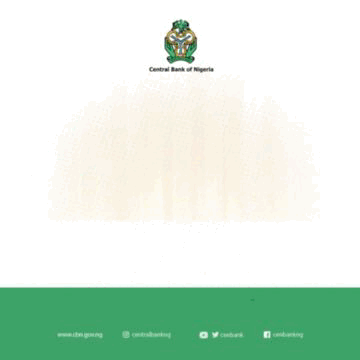 Reports named Premier League clubs Manchester United, Arsenal, Liverpool, Tottenham and Chelsea as part of it.
Others include Italy's Juventus and Milan clubs AC and Inter, and the Spanish trio of FC Barcelona, Real and Atletico Madrid.
Fifteen or 16 of the 20 clubs in all are to be permanent members, while the remaining four or five are to qualify for the event.
According to the New York Times, the League would "generate hundreds of millions of dollars in additional revenue for the participating teams, which are already the richest clubs in the sport."
2019/2020 Champions League title-holders Bayern Munich and runners-up Paris Saint-Germain (PSG) are said not to be among the clubs who have not signed up or expressed interest.
In a statement, UEFA and football leagues and federations from England, Italy and Spain spoke of "a cynical project.
"It is a project that is founded on the self-interest of a few clubs at a time when society needs solidarity more than ever.
"As previously announced by FIFA and the six Federations, the clubs concerned will be banned from playing in any other competition at domestic, European or world level.
Their players could also be denied the opportunity to represent their national teams.
"We thank those clubs in other countries, especially the French and German clubs, who have refused to sign up to this."
The Premier League said it "condemns any proposal that attacks the principles of open competition and sporting merit which are at the heart of the domestic and European football pyramid."
The FA also condemned the plans and German Football League chief Christian Seifert said his body "rejects any kind of European Super League concept".
It was said it would "irreparably damage the national leagues as the basis of European professional football."
The latest development comes on the eve of a UEFA executive committee meeting.
The meeting, apart from finalising the host cities for the summer's Euro tournament, is also to approve a Champions League reform from 2024 onwards.
The powerful European Club Association (ECA) and UEFA's club competitions committee were reportedly in agreement Friday about the reform.
Under this, the elite event is to be increased from 32 to 36 teams and each team plays 10 instead of six group games in what is known as "the Swiss model."
Two of the additional four clubs are to be controversially picked via historic results not through qualification via domestic action.
The large number of additional matches is a threat to domestic competitions and fan groups have also voiced their dissent.
An even bigger outcry is expected if a Super League becomes reality.
The reports said European officials were discussing counter-measures which could include banning Super League clubs from next season's Champions League.
"We will consider all measures available to us, at all levels, both judicial and sporting in order to prevent this happening.
"Football is based on open competitions and sporting merit; it cannot be any other way," the UEFA statement said.
"We call on all lovers of football, supporters and politicians, to join us in fighting against such a project if it were to be announced.
"This persistent self-interest of a few has been going on for too long. Enough is enough."(dpa/NAN)
Mutual Benefits National Badminton Championship Winner Gets N5m Insurance Cover
Current National and African Badminton champion, Anuoluwapo Opeyori, has maintained his position as the winner of the men's singles category of the 4th Mutual Benefits National Badminton Championship for 2023 on Saturday in Lagos.
Opeyori, representing Lagos State, was not only rewarded with N250,000 cash prize, but also received a personal accident insurance cover worth N5 million from Mutual Benefits Assurance Plc, one of the sponsors of the championship.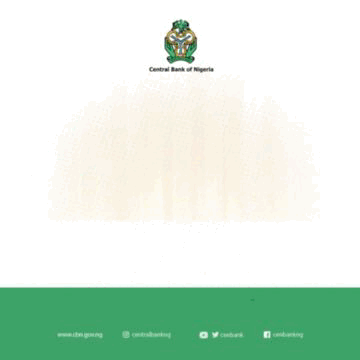 This insurance cover will provide protection for Opeyori in the event of death, permanent disability, and medical expenses.
The men's singles category also saw Victor Ikechukwu, representing Rivers State, emerge as the first runner-up and received N200,000 cash prize.
The second and third runners-up in this category were awarded N150,000 cash prizes each.
In the women's singles category, Ruth Ebere, representing Edo State, emerged as the winner and received N250,000 cash prize.
Deborah Ukeh, also from Edo State, secured the second position and was awarded N200,000.
Moving on to the men's doubles, Opeyori, partnered with Daniel Christopher of Lagos State, emerged as the winners and received N150,000 cash prize each.
Victor Ikechukwu and Emmanuel Joseph of Rivers State came in second place in this category and received N100,000 each.
In the women's doubles category, Grace Gabriel and Ramatu Yakubu, representing the Federal Capital Territory (FCT), emerged as the winners and received N150,000 each.
Zainab Alebi and Sofiat Obanisola of Rivers State secured the second position and were awarded N100,000 respectively.
Other winners of the mixed double also got cash prizes varying from N150,000 for the winner, N100,000 for the first runner-up, while the two third runners-up received N75,000.
Dr Akin Ogunbiyi, Group Chairman, Mutual Benefits, expressed his appreciation for the opportunity to sponsor the tournament and announced the one-year personal accident insurance cover for Opeyori.
Ogunbiyi, represented by Mr Joseph Oladokun, Executive Director, Technical operations, Mutual Benefits Assurance, said that the insurance would provide coverage for death, permanent disability, and medical expenses up to N5 million.
He stated that the journey of the insurance company from the edition of the championships in 2017 had been remarkable.
According to the chairman, the insurer is honoured to provide the platform for young, talented Nigerians to showcase their skills, mentorship, grow and set stage for future champions.
"The courts have borne witness to exceptional serves, powerful smashes, agile footwork and a display of passion and dedication from the players.
"We have witnessed remarkable victories, heart-wrenching defeats and moments of sheer magic that will be etched in our memories forever," he said.
Ogunbiyi said the commitment is an integral part of the company's Corporate Social Responsibility (CSR) activities as it strive to contribute to the growth and development of the Nigerian Youth and development of sports at different levels.
Ogunbiyi appreciated the leadership of BFN for their dedication to organise the championships and to train and mentor the young athletes.
A lawyer, Mr Francis Orbih, the President of the Badminton Federation of Nigeria (BFN), commended Mutual Benefits for its steadfast support of badminton in Nigeria.
He commended the players for their dedication, resilience, and unwavering support for the sport, noting that they demonstrated the true spirit of badminton through sportsmanship, fair play, and a pursuit of excellence.
He said that the 4th Mutual Benefits National Badminton Championship marks a remarkable resurgence of the sport in Nigeria and a revival, long awaited since the last championship in 2019.
"Mutual Benefits commitment to sports aligns with our vision of promoting badminton as a unifying force, fostering a culture of healthy competition, and a inspiring future generations of athletes," he said.
Responding, Opeyori expressed his gratitude to Mutual Benefits for sponsoring the tournament, especially considering the current economic challenges in the country.
He acknowledged the company's support to badminton sports and its players.
He advised other companies and well-meaning Nigerians to also support the tournament to encourage the players and develop badminton as a viable sport.
Reports says that the 4th Mutual Benefits National Badminton Championship, which started on Nov. 29, has no fewer than 160 skilled Athletes from 27 States across the country.
The athletes re competing in various categories for the coveted fourth championship titles, ranking points in the singles, doubles and mixed doubles competitions. (NAN
Mutual Benefits National Badminton Championship Kicks off in Lagos
Over 160 players from twenty seven States will jostle for honour at the fourth edition of the Mutual Benefits National Badminton Championship which flags off today the 29th of November 2023 at the NIS Gym, National Stadium, Surulere, Lagos.
The Championship is coming back in its 4th edition after 3 years of absence due to the COVID-19 pandemic.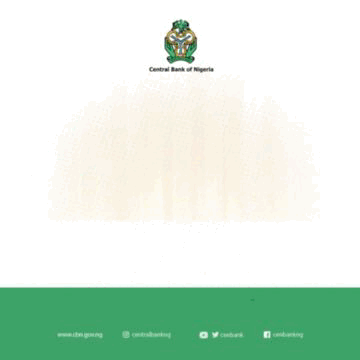 The 3rd and last edition was held in 2019.
Before the 3 years break, the Championship had become one of the biggest national badminton events in Nigeria.
Players will be playing for a total N5,340,000 prize money and ranking points to improve their national ranking with the finals and closing ceremony billed for Saturday the 2nd of December, 2023.
The National ranking will be a major criteria for inviting players to the national camp early January next year to select the National team for the two major continental events in the first quarter of next year.
These are the All Africa Senior Badminton Championship in Egypt in February and the All Africa Games scheduled for Ghana in March.
As the Competition serves off today, the players, administrators and technical officials are all excited with anticipation especially after a long draught of such outings, a statement from the Badminton Federation of Nigeria (BFN)said.
The President, Francis Orbih couldn't hide his excitement and has promised to look at other possible meets to "keep the players calendar crowded".
Super Eagles need Home Based Players, not Peseiro's Sack – Ekpo
Ex-international, Friday Ekpo, says sacking Super Eagles Head Coach, José Peseiro, is not as crucial as adding fresh home based and foreign professionals to key departments of the team.
Ekpo said this in an interview on Tuesday in Lagos, against the backdrop of Super Eagles unimpressive performance in the 2026 FIFA World Cup qualifying campaign.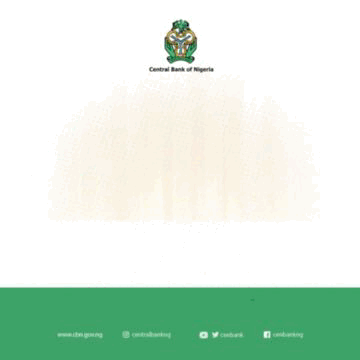 Reports says that Super Eagles drew 1-1 in Uyo on matchday one against Lesotho, a team that has never qualified for the Africa Cup of Nations.
A few days later, the Super Eagles were held to another 1-1 draw against Zimbabwe in Rwanda to bag only two points from their first two games.
The Portuguese has been under immense criticism after guiding the three-time African champions to two disappointing results in November.
Ekpo, the Former Super Eagles midfielder, appealed to the Nigeria Football Federation (NFF) not to heed the call by football enthusiasts to sack the coach.
"I'm not calling for Jose's head like most people are, sacking him will be counterproductive at this point in time. These results can be reversed in subsequent matches.
"My only concern is that we shouldn't have only foreign based players in the team, because selecting his team for matches will be tough.
"No foreign based player would like to leave their clubs just for them to come and seat on the bench, we've done it in the past and it worked, we can do that again," he said.
Peseiro is set to submit a 55-man provisional list ahead of the 2023 Africa Cup of Nations on Dec.14.
Reports says that participating countries can name a maximum 27 players in their squad for the 2023 AFCON finals as against the usual 23. The final roaster is expected to be submitted by Jan. 3, 2024.
Ekpo, a member of the 1992 African Cup of Nation squad, says that the victory of Super Eagles at the 2013 AFCON was sealed by a home based player at the time, Sunday Mba.
"Sunday Mba was a Warrior Wolves of Asaba player. Late Stephen Keshi did that, and the result was glaring. Moreover, this is the only way we can truly develop our domestic league.
"We all want results but it's important we pay attention to history and learn from it," he said. (NAN)