UNGA 78: Tinubu Harps on Sustainable Environment for Investment in Africa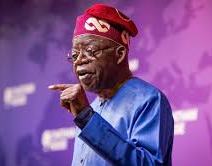 President Bola Tinubu has emphasised the importance of creating sustainable environment for investment opportunities in Agriculture to strive in Africa to achieve food security in the continent.
Tinubu said this at the High Level Meeting on "Attracting investments in Land Restoration, Food Systems, and Rural Transformation in Africa".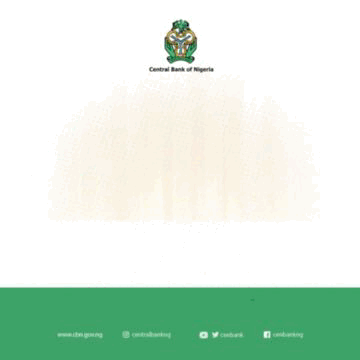 It was organised by the African Union Development Agency-New Partnership for Africa's Development (AUDA-NEPAD) Nigeria on sidelines of the 78th session of UN General Assembly in New York.
The UN correspondent of the News Agency of Nigeria (NAN) reports that the event was organised by AUDA-NEPAD Nigeria Secretariat in collaboration with its counterpart AUDA-NEPAD Continental.
The event was aimed at exploring innovation solutions, investment opportunities, and partnerships to enhance productivity, resilience, and sustainable in African agriculture, focusing on smallholder farmers.
Tinubu, who was represented by Sen. Abdulaziz Yar'dua, Chairman, Senate Committee on Nigerian Army, stressed the need for smallholders' farmers in Nigeria and the continent at large to access financing to boost farming.
Tinubu also lamented the impact of poor governance and insecurity on agriculture in the continent.
"In Africa today one of the biggest factors inhibiting agricultural practices is the issue of poor governance by our fellow states, which has taken its toll on so many developments in Africa.
"It's important to highlight this point because most of the inhibiting factors I believe are manifestation of this poor governance.
"And this has led to conflicts and political instability in most of the Africa or some of the African countries.
"These regions that are affected by these conflicts and political instability, of course, cannot be said to be able to have any agricultural activities, because this will disrupt it and it will lead to food insecurity,'' he said.
According to him, the other critical factor is the issue of climate change, noting that Africa is highly vulnerable to climate change, as it brings unpredictable weather patterns, prolonged droughts and flooding.
"Other factors are land degradation, limited access to financing. If we look at some of the African countries, a case of Nigeria, the small rural farmers and farming communities in the rural areas do not have access to financing.
"We have 774 local government areas in Nigeria and I think just a little over 300 of the local governments which you call counties here have bank branches.
"So even the financial institutions in Nigeria are not able to cover all the local government areas we have.
"So is quite difficult for the rural farmer who will have to travel sometimes one to 200 kilometers to be able to access finance. So, this is a very big problem.''
The Nigerian leader, however, expressed optimistic that the gathering would create opportunity to brainstorm on ways to help rural communities and farmers to get access to finance.
Another big issue, he said, was the issue of infrastructure gaps, noting that some of the rural farmers do not have good access roads to evacuate their produce to the markets.
"And technology of course is another factor. There is a need to have technology adoption which is limited in nature in most of the rural communities.
"Then we have the issue of policy and regulation by government. You have inconsistencies in policies and some of the African countries as it affects, land tenure, land reformation, agriculture itself.
"We also have the issue of cumbersome regulatory processes, which can also include international finance institutions to come in and assist in agricultural production in most of the African countries.''
Tinubu, however, said that those challenges could degrade and reduce agricultural practices, especially in most African countries and urged the participants to step up efforts to address them.
Similarly, Chief Executive Officer AUDA-NEPAD, Ms Nardos Bekele-Thomas spoke on addressing some the challenges by coordinating all the available resources in the continent.
According to her, coordination is critical and all the countries in Africa should work together, adding that working together will make a difference while fragmented effort will not help.
In addition, Bekele-Thomas said it was important to expand the economy through agriculture and remove restrictions to assessing financing for smallholder farmers.
"We need to put as many stakeholders in the economy, which means that we have to set the women and we have to empower them to be part of the transformation that takes place.
"All these requires a judicious mix of inputs, ingredients that will go into each and thus, it's not restoration. We need the resources; we need the human capital, we need the training, we need the capacity.
"We need institutions to get the same thing with food security, in terms of agricultural productivity and production.
"We need to put these ingredients and also the core value supply chain is critically important because we're talking about the food systems.
"All these require whole collaborative efforts and everybody should be working toward to achieve that,'' she said. (NAN)
Tears, Laughter on Gaza Beach as Children Get Break from War
Children played on a Gaza beach as displaced families left their cramped shelters for a short break during the truce between Israel and Hamas.
However, amid the laughter their parents could not forget the hardships of war and homelessness.
As children splashed in the shallow water, jumping over small waves, adults in bare feet watched from the shore.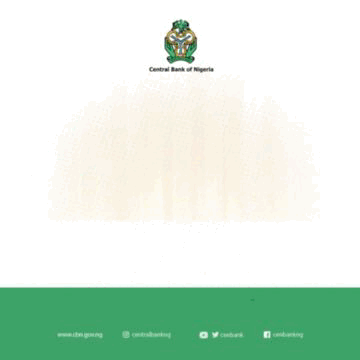 Asmaa al-Sultan, a displaced woman from northern Gaza, sat on the sand with her arm around her mother.
The older woman was crying quietly.
More than 30 members of the al-Sultan family are sheltering in a UN school in the town of Deir Al-Balah with hundreds of other displaced people.
"We came to the beach to take a breather, to escape from the feeling of the crowded schools and from the depressing and polluted environment we are in," said Asmaa.
"People come to the beach to relax, to swim, for their children to have fun, they take food with them. But we are so depressed. We are on the beach but we want to cry," she added.
Hundreds of thousands of people have left their homes in northern Gaza, which has borne the brunt of Israel's military assault, to seek refuge in tents, schools, or the homes of friends and relatives in the southern part of the strip.
The gruelling conditions in the tent camps and schools, with overcrowding, a dearth of toilets and showers, and long daily queues for small rations of food and water, have been compounded by the psychological impact of bombardment and displacement.
The beach at Deir Al-Balah has a row of fishermen's huts at the back, towards the bottom of a slope strewn with rubbish.
Some displaced people had taken up residence in the flimsy huts, clothes hanging on strings outside.
Waleed al-Sultan, one of Asmaa's younger relatives, was trying to untangle a net near the huts as he prepared to go out fishing in a small boat, hoping the truce would mean he could do so without danger.
"I brought nothing with me when I was displaced, so I thought I would make a living from fishing, but the (Israeli) guards stopped me and started shooting at us," he said.
The war began when Hamas militants burst out of Gaza on Oct. 7 and rampaged through southern Israel, killing 1,200 people, including babies and children, and seizing 240 hostages.
Israel responded with an all-out assault on Gaza which has killed 14,800 Palestinians, four in ten of them children under 18, according to health officials in the Hamas-controlled territory.
While some displaced people have seized the opportunity of the four-day truce, which began on Friday, to check on their homes, others have been too fearful to return to the north, much of which has been reduced to a wasteland.
"We are afraid about the end of these four days. We don't know what will happen to us next," said Hazem al-Sultan, Asmaa's husband.
He said they and their relatives had not dared to head north for fear of being shot at by Israeli soldiers and had no idea what state their homes might be in.
"We are afraid for our children, for ourselves, and we don't know what to do," he said. (Reuters/NAN)
Israel to Release another 42 Palestinian Women, Children from Prison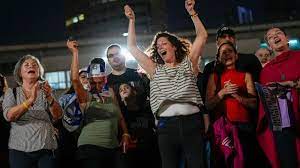 Another 42 Palestinians held in Israeli prisons are to be released on Saturday as part of the agreement between the Israeli government and the Islamist Hamas movement, according to the Times of Israel newspaper.
Israel will initially transfer the detainees to Ofer Prison in the occupied West Bank for medical examinations by International Red Cross staff, according to the newspaper, which cited Israeli prison officials.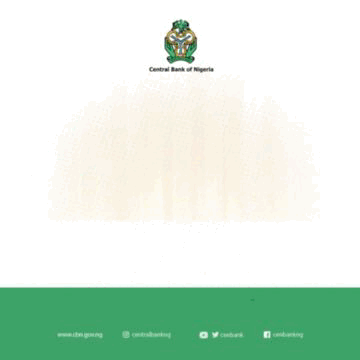 Al Jazeera reported that the prisoners to be released include 18 women and 24 teenage boys.
As a condition of the agreement, Hamas militants must first release Israeli hostages being held in Gaza before the Palestinian prisoners are released from Israeli custody, according to the report.
After their release, the Palestinians are to return to the places where they previously lived, for example in the West Bank or East Jerusalem.
The first group of Palestinian prisoners consisted of minors and women held in Israeli prisons on offences ranging from stone-throwing to attacks on police officers, including some who were arrested but never faced trial, Israeli newspaper Haaretz reported. (dpa/NAN)
More Trucks with Fuel, Aid Head to Gaza Under Israel-Hamas Deal
 More trucks carrying humanitarian supplies moved through Egypt's Rafah border crossing to the Gaza Strip on Saturday, the second day of a temporary truce agreed to by Israel and the Islamist Hamas movement.
Seven fuel trucks, including four loaded with cooking gas, passed through the crossing on Saturday, an Egyptian official said.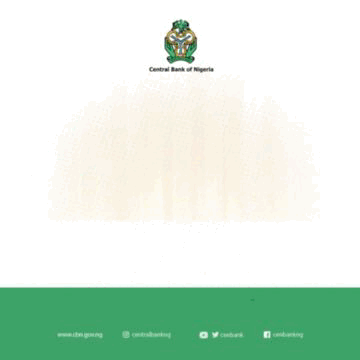 In addition, 100 trucks carrying food and medical aid bound for Gaza also crossed through Rafah, Dr Raed Abdel-Nasser, the head of the Red Crescent in Egypt's northern Sinai, told dpa.
The Palestinian Red Crescent, meanwhile, said its teams received 196 trucks of relief supplies via Rafah on Friday from its Egyptian counterpart.
The truce agreement, which was brokered and announced by Qatar on Wednesday, involves a four-day pause in fighting between both sides.
The pause will allow desperately needed aid to flow into the densely populated Gaza Strip in exchange for the release of some hostages Hamas kidnapped during bloody Oct. 7 attacks on Israel.
Israel also agreed to release a number of Palestinians held in Israeli prisons as part of the deal. (dpa/NAN)