World INTERPOL Week: Ex-Internationals Trade Tackle with INTERPOL Machine Team
By Ben Nwachukwu, Abuja
Special Assistant to the NFF President on Security matters Chikelue Iloenyosi on Saturday 24th August 2019 lead the ex-international football players back to the pitch to confront INTERPOL Machine Team in a novelty match to mark the celebration of the global INTERPOL WEEK in Abuja.
Speaking with the media in his office in Abuja, the former national team defender said the match was organized to create awareness among football loving Nigerians adding that football is the major unifying tool in the country.

He disclosed that the officer in charge of INTERPOL in Nigeria Commissioner of Police Garba Baba Umar who will captain the host team is an active member of the football family .
According to him, "CP Umar can do anything for the development of the game which is the reason he opted to celebrate the week with a novelty match between his team and the ex-international to confirm that Nigeria is a safe country.
"
The ex-international noted that Daniel "The Bull" Amokachi, wing wizard Tijani Babangida, Emma Okocha, Garba Lawal, Austin Popo and Imama Amakakpabio were in Abuja for the match.
Also were Kennedy Boboye, Ifeanyi Christopher, Precious Dede, Ann Chiejila, Obinna Ideh, Nathaniel Ayawale, Patrick Paschal, Clement Temile and Nasir "Milo" Jubril.
The rest were Patrick Bassey, Eli Ayuba, Moses Ukoma, Bege Sunday and Ajuluchukwu Mezie and alternate players Shehu Dikko and Daniel.
On the side of the INTERPOL Machine Team were DCP Late Bankole, DCP Ude Stanley, ACP Uche Henry, CSP Sunny Ekazuli, SP  Agboni Jacob, SP Okechukwu Elegha, SP  Dahiru Ibrahim and SP  Danladi Aliyu.
Others were Inspector Usman Umar Bishop, Inspector Adelakun Ayodeji, Sgt Obinna Asomugha, Sgt Sarki Magaji, Daniel Kwaji, Paul Titus and Steven Garvey.
The match scheduled for Millennium Park football pitch was preceded by a walk from the Force headquarters to millennium Park.
Husband of Slain Kenyan Runner Tirop Seeks Plea Bargain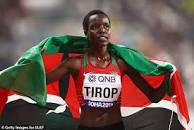 The husband of slain Kenyan distance runner Agnes Tirop is seeking a plea bargain after initially denying a charge of murder, his lawyer said yesterday.
Tirop, a rising star in the world of athletics, was killed last October in her home in Iten, a high-altitude training hub in western Kenya for top runners.
Emmanuel Ibrahim Rotich was arrested after a dramatic late-night chase the day after Tirop's body was found with stab wounds, and has been in custody ever since.

The 41-year-old denied a charge of murder at a November court appearance.
But in the latest twist in the legal saga, his lawyer Ngigi Mbugua told the Eldoret High Court that Rotich was willing to plead guilty to a lesser charge in the hope of attracting a more lenient sentence.
The prosecution said it was not against the idea of a plea bargain but wanted Tirop's family to be involved in the process.
A hearing on Rotich's request will take place on 22 September.
Ganduje Appoints Galadima Acting Kano Pillars Chair
Kano State Governor, Abdullahi Umar Ganduje, has appointed Ibrahim Galadima as acting Chairman of Kano Pillars Football Club.
The appointment is with immediate effect, the governor said.
Surajo Shuaibu Yahaya who had chaired the club was relieved of the job.
The appointment of Galadima who is Chairman of Kano State Sports Commission to oversee activities of Kano Pillars is part of routine exercise in sports administration of Ganduje, a statement by his Chief Press Secretary Abba Anwar said yesterday.

"As Kano Pillars is facing more competition in National Premier League (NPL) it will be good to have a leadership that will perfectly lead the Club."
"Ibrahim Galadima, Chairman of Kano State Sports Commission, will now replace the current Chairman of Kano Pillars FC, Surajo Shu'aibu Yahaya.
"Galadima will serve in acting capacity, before the appointment of a substantive Chairman," Ganduje said.
FIFA Emerges Best Global Sports Federation on Governance Standards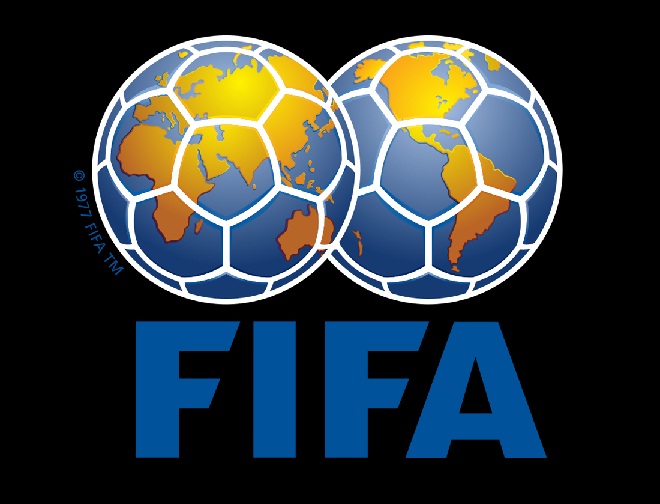 By Eze Okechukwu, Abuja
FIFA has been rated among the international sporting federations with the best standards of governance following a review conducted by the Association of Summer Olympic International Federations.

FIFA was among seven out of 33 international federations who achieved a score of 175 points or more out of 200 and were placed in the top group, A1, which the Association of Summer Olympic International Federations described as "an exclusive group".

The federations were divided into five groups according to their score, with the target score, regarded as satisfactory, set at 130 for full members of the Association of Summer Olympic International Federations.

It was the fourth such review conducted by by the association, with FIFA also placed among the leading international federations and the previous was in the year 2020.
The aim of the project, led by ASOIF's Governance Task Force, is to promote and ensure a culture of good governance within the international federations and help drive continuous progress.

The review looked at five aspects of governance – transparency, integrity, democracy, development and control mechanisms – and these were further divided into ten sub-sections, with a score of zero to four awarded for each.
The review began with a self assessment in January and February this year where international federations were asked to complete a questionnaire and determine a score for each question, providing explanatory evidence for their decision. These assessments were then independently moderated by an external sports governance consultancy.

The assessment took place in the context of the ongoing global pandemic, which has severely affected sport, but was conducted before Russia's invasion of Ukraine, which has caused more uncertainty in the sporting world.