Bayelsa Speaker Seeks Concerted Efforts to End Abuses Against Women, Children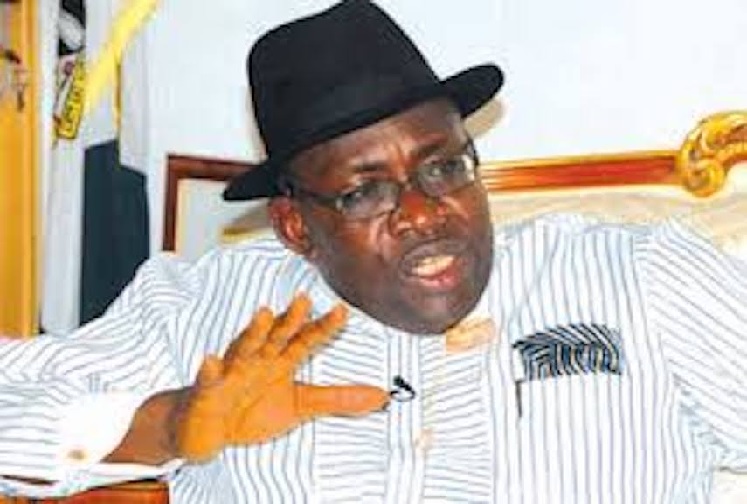 Speaker of the Bayelsa State House of Assembly, Mr Tonye Isenah, has called for the concerted efforts to end all forms of abuses against women and children in the society.
According to him, the rampant cases of sexual abuse and domestic violence should be a cause for concern to everybody, especially when those involved are minors.
Speaking during the unveiling and launching of a book, "Broken Dreams" Isenah called on women to speak up when faced with such ugly situations.

He commended the author of the book and assured that copies of it will be distributed to all schools in his constituency for the benefit of the students.
Author of the book, Mrs Enobong Etukakpan, who is also the current Head, Publications unit of the Federal University, Otuoke said she was inspired to write the book by the prevalence of hopelessness among children and women in the society.
She explained that the 160-paged book was geared towards amplifying the voice of women, the girl child and boy child in the society regarding issues relating to rape, sexual abuse and domestic violence.
The book reviewer, Rev. Mrs Juliet Teibowei encouraged the girl child to get educated, noting that the book will encourage all those who have lost their dreams to realize it.

Nigerians React as Nudity Trends as Fashion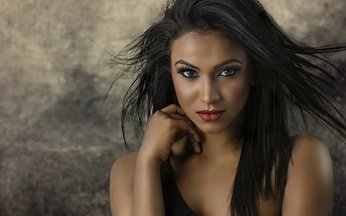 Mixed reactions have continued to trail how nudity is becoming a fashion trend as Nigerians differ on their perspective of what fashion truly portends.
A cross-section of Nigerians who spoke with the News Agency of Nigeria (NAN) on Tuesday in Lagos, expressed their views on the consequences and the misconceptions of nudity.
Mrs Florence Okenwa, a florist, condemned the idea of bringing nudity into fashion saying that unnecessary exposure of the body could be interpreted as a person being irresponsible.

"I don't support nudity or the exposure of our precious bodies in the name of fashion. There is an adage that says that one should dress in the way he or she wants to be addressed. Ladies exposing their bodies is an invitation or temptation to the opposite sex.
"I believe strongly that indecent dressing can devalue a woman because it exposes her treasure.
To the males, it gives them this image of irresponsibility. I see it as indecent, when people in the name of fashion open sensitive parts of their bodies," she said.
Mr Fayemi, a designer, however, said that nudity is mixed with fashion all over the world and that it usually depends on what the designer is promoting or showcasing.
"All over the world, nudity is mixed with fashion. However, it depends on what the designer is trying to promote.
"If you're promoting lingerie for example, then you have models who wear them and the rest of the public would see it as nudity.
"The designer is trying to promote the lingerie not the models. So you have to be able to figure out what is being promoted because nudity and models is part of fashion," he said.
A lawyer, Mr Solomon Adekunle, said that indecent dressing was once uncommon in Africa but now becoming a trend leading to increase in the rate of immorality in the society.
Adekunle said mass media as an agent of socialisation should also promote good moral values, adding that display of indecently dressed people on television through advertisement, films and music videos should be discouraged.
"This act is common among students in the higher institutions. They dress in all kinds of manner, all with the aim of looking sexy and attractive instead of dressing in a responsible way.
"In order to eliminate indecent dressing, strict enforcement of dress codes should be introduced in higher institutions across the country.
"Also, to complement such efforts, parents must teach their children how to dress decently.
"Religious leaders should also preach against such act. Students should be educated on the consequences of dressing indecently," he said.
Mr Jude Oni-Okpaku, the Managing Director of Quintessence, however said that nudity and fashion should not be mixed up as fashion is strictly about expressing oneself.
"As you rightly said, these are two different things that should not be confused or mixed up. Fashion is about expressing oneself through clothing and appearance, nudity is a naked state that has nothing to do with fashion," he said.
According to Miss Funmilayo Simeon, an entrepreneur, she sometimes wonder why people expose their body all in the name of fashion but later discovered that it can be as a result of what they see in the media or poor parenting.
"It could also be as a result of poor moral upbringing or peer pressure. They can be lured into prostitution with this and also be influenced to join a cult group.
"Also, a lady who dresses indecently may be seen as a prostitute in this part of Africa, I keep wondering how they feel comfortable in those clothes all in the name of fashion," she said. (NAN)
Reps Mulls jail Term, Fine for Female Circumcision
The House of Representatives has passed for second reading a Bill for an Act to amend the Violence Against Persons (Prohibition) Act, 2015 to increase the penalty for the offence of female genital mutilation.
Rep. Ganiyu Johnson (APC-Lagos), who sponsored the bill during plenary in Abuja on Wednesday, sought imprisonment of four years or a fine not exceeding N200,000 for any person who performs female genital mutilation
He further said that anyone who engaged another to carry out such circumcision must face the same consequence.

In his lead debate, Johnson said anyone who carried out such circumcision or mutilation committed an offence and is liable on conviction to a term of imprisonment.
This according to him should not exceed five years or a fine not exceeding N1 million or to both".
He said an amendment of the existing section would go a long was in deterring persons from engaging in the unwholesome practice of female genital mutilation.
"A UNICEF survey recently revealed that in Nigeria, one out of four girls and one out of 10 boys suffers from sexual molestation and about one out of 10 children will be sexually abused before their 18th birthday.
"Among factors that encourage the commission of such unwholesome practices like female genital mutilation is lack of adequate sanctions."
He said female genital mutilation, also known as female circumcision, excision or genital cutting, comprises all procedures that involved partial or total removal of the external female genitalia.
He further said it also include other injuries to the genital organs for non-medical reasons, mostly carried out between infancy and age 15.
According to him, the procedure has no health benefits for girls and women because it is usually performed without permission and often against will.
He said such practice violates girls' right to make important decisions about their sexual and reproductive health. (NAN)
Benue First Lady Celebrates 50th Birthday Anniversary in Style
By David Torough
The Benue State First Lady, Dr. Mrs. Eunice Ortom on Saturday celebrated her golden jubilee of 50th birthday anniversary with people from all walks of life in attendance.
The birthday anniversary came with a lot of significance especially as it is also the last birthday in office as first lady.

The birthday which began with a thanksgiving service at the Redeemed Christian Church of God headquarters on Gboko Road in Makurdi, the Christian family led by the leadership of the Christian Association of Nigeria (CAN), the Pentecostal Fellowship of Nigeria (PFN) and others, showered prayers of blessings upon the Governor's family.
The prayers also specifically solicited the victorious mighty right hand of God Almighty upon Benue State in protection, prosperity and right direction under the stewardship of Ortom and the celebrant, Eunice, as Governor and First Lady.
Various forms of presentations of goodwill were made by children, women and organisations which are beneficiaries of the philanthropic works of the Benue State First Lady, through her Charity Foundation, Eunice Spring of Life Foundation (ESLF).
Messages of goodwill were given by National Chairman of the Peoples Democratic Party (PDP), His Excellency, Sen. Dr. Iyorchia Ayu Vice Presidential Candidate of the PDP and Governor of Delta State, Dr. Ifeanyi Okowa; the Tor Tiv, His Royal Majesty, Prof. James Ayatse and his wife, with Governor Ortom and wife delivering a message of thanksgiving to God Almighty as well as the people of Benue State and their friends and well wishers.
Dignitaries who graced the occasion included, Benue State Deputy Governor, Engr. Benson Abounu, and his wife, Justice Mary Abounu; Governorship Candidate of the PDP in Benue and Speaker of the state Assembly, Engr. Titus Tyoapine Uba and his wife, Mrs. Pauline Uba; Deputy Governorship Candidate of the party, Sir John Ngbede ; Acting State Chairman of the PDP, Hon. Isaac Mffo and members of the State Working Committee of the party and immediate past State Chairman of the All Progressives Congress (APC) in the state, Comrade Abba Yaro.
Also present were First Lady of Taraba State, Her Excellency, Barr. Mrs. Ngunan Darius-Ishyaku; His Royal Majesty, the Och'Idoma, Pst. Dr. John Elaigwu Odogbo and his wife; Senators Emmanuel Yisa Orker Jev of Benue North-West and Patrick Abba Moro of Benue South; House of Representatives and State Assembly members, former Chairman of the EFCC, Dr. Mrs. Mzamber Farida Waziri, members of the Diplomatic community.
National and State Assembly candidates of the PDP for the 2023 elections, Executive Chairmen of local government councils in the state and dignitaries from all walks of life were also on hand to celebrate with the Ortoms.
The birthday celebration was climaxed with an elaborate reception at the Benue people's House, which was attended by Wives of Governors of Taraba, Nasarawa and the Inspector General of Police.
Mrs Ortom was the following hosted by the Nongov Women Development Association at Gbajimba, the Guma Local Government headquarters, her immediate community to another Thanksgiving service. The event was followed by a reception where the celebrant granted N25million to 58 women in various empowerment programmes.
Speakers at the ceremony extolled the celebrant for her philanthropic gestures na durhged her to keep the moment in the various intervention schemes for the less privileged through her pet project -Eunice Spring of Life Foundation(ESPLF)