Mystery of APC's Numerous Presidential Aspirants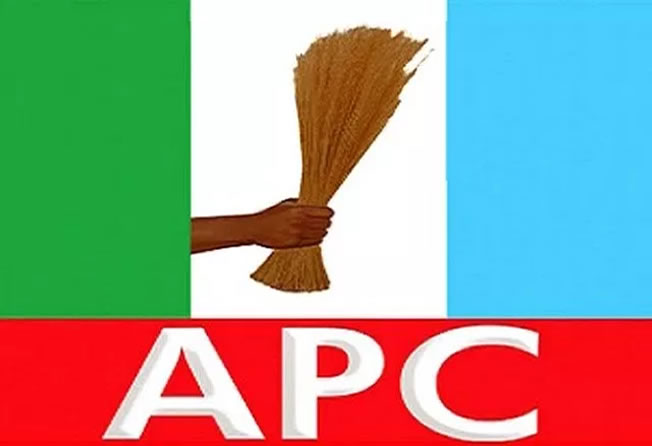 By Tonnie Iredia
At this year's anniversary of Press Freedom Day in Abuja where I served as a guest speaker, I had asked Nigerian media professionals to endeavour to appreciate the efficacy of the theory of self-esteem.
My argument was that no matter one's situation in life, an eternal positive admonition is that one must strive continuously to position one's self favourably so as to attract public respect.

The media cannot afford to despair and lament every year the precarious position it occupies in world affairs in which its members are attacked if not killed for carrying out an approved societal mandate of public enlightenment.
Many other institutions which attack the media do so partly because they see many young people in the media who appear to them as irritants while performing their duties.
At the end of the lecture, there was the breaking news that more members of Nigeria's ruling All Progressives Congress (APC) had joined dozens of others to pick up the party's presidential nomination form at the cost of just N100million.
It looked like a mystery for the party which many have been blaming for the woes of the nation to present itself as the party to beat at next year's presidential election by unveiling innumerable aspirants.
A compelling posture for understanding the inexplicable strategy is to place it within the context of the theory of self-esteem which hypothesizes that those who aim high score high. Already, some Nigerians are now unconsciously preoccupied with looking out more at the possibility of the APC's re-election instead of thinking of the deteriorating standard of living during its tenure. Indeed, some are beginning to follow the imagination that today's woes would probably have been worse if another party was in charge.
Whoever designed the strategy must have also suggested to APC leaders to remain ebullient giving their members hope and asking more of them to declare to contest the 2023 presidential elections. So, while ordinary Nigerians appear hypnotized, APC members are enjoined to scorn lamentation as a basis for staying up there!!
Many more nominations may come because rumour-mongering is only a first step towards a declaration in the party. Goodluck Jonathan who had been nurtured by the opposition Peoples Democratic Party PDP to serve as Deputy Governor and Governor of Bayelsa State before becoming Vice President and later President of Nigeria may still pick up the APC form notwithstanding that the party had declared him clueless some 8 years ago. After all, Central Bank Governor, Godwin Emefiele who had been rumoured along with Jonathan now has his own form.
It is not even difficult to do because there are scores of Nigerians who are positioned to act as agents on the subject. And if care is not taken, some aspirants may surprisingly get more than one form each, depending on the number of support groups any aspirant enjoys. As disclosed on national television some three days ago, Godswill Akpabio the uncommon leader (wherever he serves) had to appeal to his admirers nationwide not to get an additional form for him.

Therefore, there does not appear to be anything wrong with many more aspirants turning up because Asiwaju Bola Ahmed Tinubu, popularly regarded as APC's national leader and former governor Amosun of Ogun state has already declared that the more the merrier.
In other words, the motivation of some Yoruba leaders to bring their aspirants together in a meeting was not to reduce the figure but to put across some ethical codes on language and general disposition of the aspirants during campaigns. Such brotherhood has already been shown by two Yoruba aspirants, Senator Ibikunle Amosun and Governor Kayode Fayemi of Ekiti state who claim to have manifestoes which present them as ideological political twins. What one is proposing to do is the same as the other's aspiration.

In other climes, such two aspirants would compare notes and agree on which of them should be put forward. Here in Nigeria, that is not the way to go. Instead, it is seen as better for both to contest and pray for any one of them to be victorious. The additional gain of this approach is that it generates more revenue for the party just as it puts in the public domain, the strength of APC as a party with innumerable presidential aspirants.

What no one can take away from the APC is that each and every aspirant of the party is full of ideas. Unfortunately, not enough efforts have been made to get each 'aspirant of ideas' to put such ideas at the disposal of the party. The eloquence with which former governor Adams Oshiomhole explained how to deal with the unending strike by University teachers would no doubt have given a high score to the party if its officials and conciliator had the Oshiomhole therapy and power of persuasion.

The teachers are still on strike and their students who have always been made to spend more years than makes sense to obtain a degree are now threatening that no matter the numerical strength of presidential aspirants, the 2023 elections may not hold if the strike is not resolved shortly. It seems logical to agree with our students, that it is more fulfilling to have good governance with education as a priority than to organize a smooth census of political aspirants.

Notwithstanding the outcome of the census, citizens and politicians of Southeast extraction have; on the basis of the need to create a sense of belongingness for all Nigerians, continued to call on political parties to consider an Igbo candidate as the next Nigerian president. However, it is noted that the APC has not stopped her census enumerators of aspirants from operating in the Southeast. At least one governor – Dave Umahi, 3 federal ministers – Ogbonnaya Onu, Chris Ngige and Emeka Nwajiuba along with 3 Senators – Oji Kalu, Rochas Okorocha and Ken Nnamani from the zone are already enumerated.

But far as a former National Chairman of the All Progressives Grand Alliance, Senator Victor Umeh, is concerned, South-West politicians jostling to occupy the presidency in 2023 are not helping the cause of one Nigeria. Umeh's position is that it is premature for the presidency to return to the Southwest from where it began in 1999 when it is yet to go round the 3 major tripods of the Nigerian nation. This criticism must however recognize that even the leadership of the socio-cultural organization of Yoruba people – Afenifere, has severally made the same point.

The APC will do well to effectively manage its huge figure of presidential aspirants without allowing the process to end in imposition which will no doubt create political tension. Already, there are fears in some quarters that a withdrawal form which is expected to operate as a sworn affidavit may have been designed to meet such an end.

It would probably be difficult to expect persons who are required to sign sworn affidavits well before the day of primaries to believe that there were no premeditated intentions. The Independent National Electoral Commission (INEC) can be of help here if it ensures that the conduct of primaries irrespective of the chosen mode is transparent. She can do this by ensuring that all the rules of the game are adhered to.
It is expected for instance that she would insist as promised to retrieve authentic political party membership registers.

In the area of voter education, the caution to voters at all levels is for them to look out for the best candidates. The hope is that on account of all the difficulties the nation has passed through in recent years, voters would prioritize a good record of previous performance in determining who to vote for.
It would not make sense for example to vote for candidates who as governors could neither pay workers' salaries nor help to improve the living standards of their people. It is not difficult to identify them. Apart from eyewitness accounts, there are credible reports by reputable organizations such as UNICEF which has just released a list of 22 states in Nigeria which are facing malnutrition and food insecurity. It is obviously a better guide than the numerical strength of aspirants.

Iredia is former Director General of the NTA 
2023 Presidency: PDP, APC Chieftains Bicker Over  Atiku, Tinubu Chances.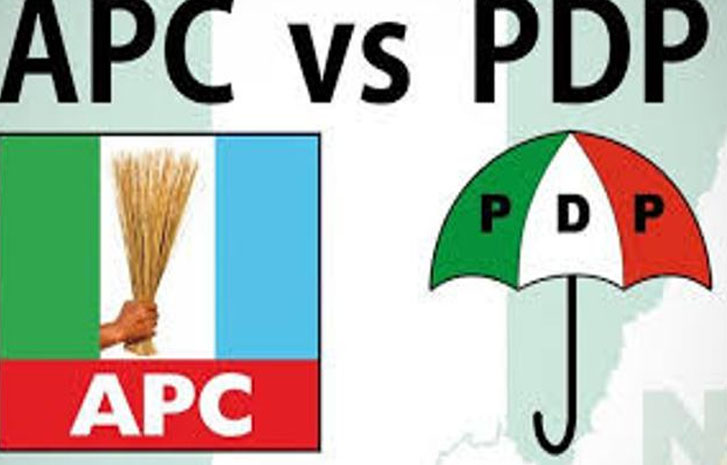 The Ondo Central Senatorial Candidate on the platform of the Peoples Democratic Party (PDP), Mr Ifedayo Adedipe, has said that the crisis rocking the party will not stop it from winning the 2023 general elections.
The senatorial candidate is optimistic that the crisis trailing the opposition party after its presidential primary election will soon be resolved.
Adedipe, a Senior Advocate of Nigeria (SAN) stated this in an interview yesterday in Akure.

According to him, PDP will win resoundingly in Ondo Central Senatorial district due to poor performance of the ruling All Progressives Congress (APC) in the state.
"I have never believed and still not believe in incumbency factor because the so called ruling party has no good record that can secure them victory.
"So, it's left for the electorate to decide if their lives are better off; better secured or united under the ruling party.
"I count on good sense of our people and I think I am optimistic of winning the forthcoming election for Ondo Central Senatorial district," he said.
Speaking on the picking of Vice Presidential Candidate of the party, Adedipe, who described Gov. Nyesom Wike of Rivers as one of the strong pillars of PDP, called on the party leadership to manage post primary election crisis properly and ensure he is well treated.
"This is an internal crisis and nobody can dispute the good performance of Gov. Wike, his resoluteness and charismatic. So, if he fell poorly treated; I believe the leadership needs to address the issue wisely.
"Wike is a rocket party leader because when others ran away, he was there. So, it is natural to feel that he has been badly treated and if you ask me, I fell he has not been well treated in the post primary election arrangements.
"But we still have some months to the general elections and the matter will be resolved," he said. (NAN)
Osita Okechukwu: Tinubu Will Win Election by 60 Percent
The Director-General of the Voice of Nigeria, VON, Osita Okechukwu, yesterday predicted that the All Progressives Congress, APC, presidential candidate, Bola Tinubu, would win the 2023 elections.
Okechukwu said Tinubu would win the presidential election by 60 percent.
The founding member of APC made the prediction while addressing newsmen at the APC National Secretariat in Abuja.
He noted that APC has more lawmakers at the National Assembly, adding that they would work towards Tinubu's victory.
Okechukwu stressed that APC members in the National Assembly would not betray Tinubu in 2023.
He insisted that the chances of the APC presidential candidate winning the 2023 presidential election were very high.
According to Tinubu: "Asiwaju has 60 percent of winning this election. We are in charge of 22 states of the federation. We have the majority in the National and State Houses of Assembly – they are not going to betray him.
"Even in the South-East, that has never been our (APC) stronghold, on the day of the election, we are going there to protect our mandate.
"Tinubu can win in Nigeria if you can't have northern support. No northerner can win without a southern stronghold. That's why I'm giving Tinubu about 60% chances."
Group drums support for Obi A Political support group, under the aegis of Obi Campaign Mobilisation Team, yesterdayday drummed support for Peter Obi, Labour Party's Presidential candidate ahead of 2023 general elections.
The group also called on eligible voters to take advantage of the ongoing voters registration to get registered to enable them to exercise their voting rights during the elections.
Mr Patrick Ochioni, the Convener of the group, while speaking at the event in Karu Local Government Area of Nasarawa state, said the group was solely formed to mobilise and canvass support for Obi's presidential bid.
Ochioni, who is also a Labour Party candidate for Karu – Gitata constituency, Nasarawa state, said the group had confidence in Obi's capacity and competence to entrench good governance in Nigeria.
According to him, Nigerians have suffered enough in the hands of their leaders, especially under the Peoples Democratic Party and All Progressives Congress, noting that it was high time people realised this and vote for a better Nigeria.
Ochioni disclosed that Obi mobilisation campaign team had covered the 13 Local Government Areas of Nasarawa state and spread to 17 states of the federation.
"We need a better Nigeria, the only way we can get a better Nigeria is to go to the streets, markets, mosques and churches to tell our people; and the only way we can have a better Nigeria is by voting Peter Obi.
"Before he became governor of Anambra, he was already a successful business man, he set a record that nobody was able to beat up till date when he led the state for 8 years. "We need somebody who has good managerial skills, competent, intelligent, knowledge of economy; somebody who will make Nigeria a producing nation but not a consuming nation that is known for," he said.
He called on people to vote their conscience but not to mortgage their future by selling their votes to money-bag politicians, adding that a vote for Obi is for employment, security, education, functional health care, infrastructure development.
Also, High Chief Jerome Agbo said Nigerians were worried, given what was happening in the country, noting that Nigerian youths and women looked up to Obi to unify the country, settle insecurity and end university strikes so that children could return to school.(NAN)
APC Upholds MacDonald's Exco in Imo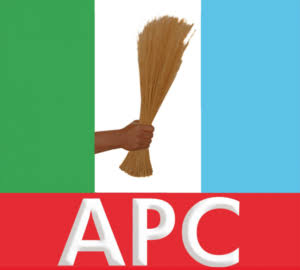 By Jude Opara, Abuja
The All Progressives Congress (APC) yesterday upheld the MacDonald Ebere led State Executive Committee in Imo state.
Deputy National Publicity Secretary of the APC, Yakubu Ajaka told newsmen after a meeting of the National Working Committee (NWC) of the ruling party.
Recall that on the 15th of June, a letter earlier written by the Deputy Secretary, Festus Fonta recognized the leadership of Hon.

Dan Nwafor.
Ajaka said; "The National Working Committee NWC just finished a meeting now and in their decision rescind that letter.
"So the status quo in Imo remains that the MacDonald Ebere led state Committee remains the substantive Chairman of the party in Imo state.
"There is no change of leadership, so what happened was just a mere mistake. The Supreme Court judgement was very clear, the current executive of MacDonald was a product of Congress.
"The Congress that produced Nwafor's group has just elapsed by decision of NEC in 2022. So the current Exco there now is the only recognized leadership in Imo.
"This is the decision of the NWC today".
When asked why the National Secretary was not in the meeting, Ajaka said that the Deputy Secretary who signed was present at the NWC meeting.
NPC Commissioner reaffirmed Plans for a Paperless Census in 2023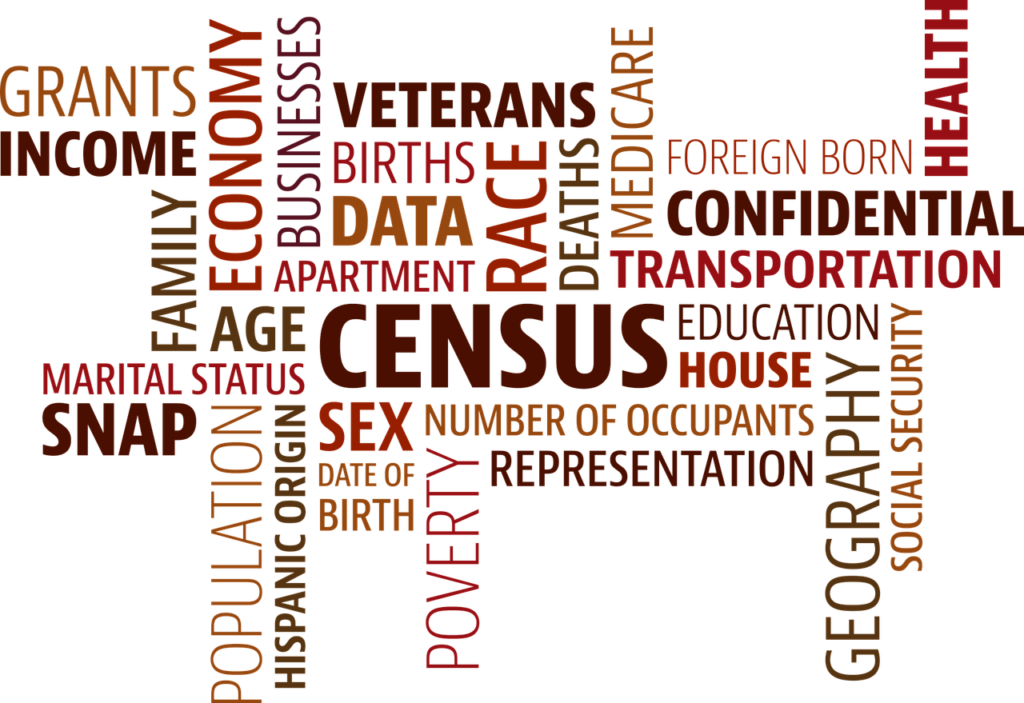 The federal commissioner representing Nasarawa state at the National Population Commission Abuja, Silas Ali Agara, has reaffirmed the commission's plans to conduct a paperless population census using tablets during the 2023 census.


He disclosed this while touring the training centers of enumerators of the trial census across the Karu Local government area, Tuesday.

The Federal Commissioner, National Population Commission NPC, representing Nasarawa state, Silas Agara, visited the training centers which include, Karu Local government Secretariat, Government secondary schools Karshi, and that of Pyanko as well as government secondary school Uke among others.
Addressing the enumerators, Silas Agara, said the paperless census is necessary for Nigeria just as other countries like Ghana and South Africa have already adopted it, calling on the trainees to make sure they understand the practical aspect of the training, stressing that at the end of it, some of them would be supervisors and enumerators depending on the recommendations by the facilitators while those with less performance will be on the reserve list.
Agara told them that the paperless work does not matter the qualifications of an individual but how one can handle the machine, urging them to use the opportunity to improve their skills based on the technicality involved in the work and assured them of adequate security and welfare throughout the twelve days training of the enumerators.
He said those that did not receive text messages but their names were captured in the Master list of Five thousand one hundred and ninety-nine names to be reassured that they are part of the program, admonishing them to cooperate with their facilitators to achieve success.
Some facilitators and enumerators interviewed, Amanda Litini Apatak and Felix Ajuda, applauded the National population commission for allowing them to serve, saying that they have learned a lot with two days of their training.