Nasarawa Gov's Wife Moves to Fight Rape, Drug Abuse With NGO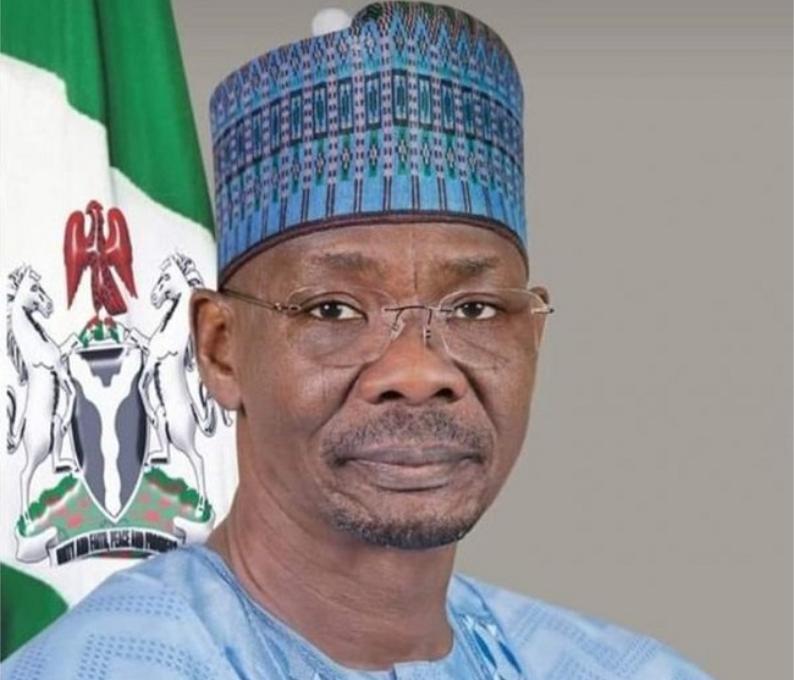 Wife of Nasarawa state governor, Hajiya Silifat Sule, has pledged to tackle issues of rape, drug abuse and promote girl-child education in the state.
Sule, who made this known in an interview with newsmen in Lafia on Monday said her NGO, Hope Foundation, would accord priority to the issues.
She, said that eradicating rape and drug abuse in the society would prevent lifelong psychological trauma and negative effects on the society.

The wife of the governor explained that she chose to tackle rape and drug abuse because of their prevalence in the society and their negative effects on victims, especially youths.
According to her, sensitizing the people on the hazards of these vices and fighting to eradicate their ills will yield positive results and prevent health outcomes such as unwanted pregnancies and mental challenges among others.
She also pledge to use her NGO to promote girl-child education and other issues that will afford girls in the state the drive and capacity to achieve their life ambitions.
According to her, the NGO will also provide skills training for unemployed youths and make significant intervention on family health.
She hinted that families at the grassroots roots having difficulty accessing basic health facilities, will be prioritized.
"The Northern Governors Wives Forum to which I am a member is looking at projects that will have direct bearing on the lives of the people.
"That is why I have chosen to focus on these issues that will improve on the lives of people," she said.
She explained that the foundation will set up offices in the three senatorial zones of the state and have liaison officers in all the local government areas to ensure full coverage.
Mrs Sule commended the efforts of her predecessor, Hajiya Salamatu Al-Makura, especially on mother and child care and pledge to sustain it.
She also used the opportunity to wish the people of the state a happy 23rd anniversary of the creation of the state and a happy 59th independence anniversary to all Nigerians.
The wife of the governor pleaded with the people of the state and Nigerians to give President Muhammadu Buhari and Gov. Sule their full support to enable them to deliver on their promises.
"I wish Nigeria and Nasarawa state happy celebrations and may Allah continue to bless our leaders and bring lasting peace to our nation, Nigeria.
"My special call to the people of Nasarawa state is to be peaceful. Be your brother's keeper, and do not hesitate to report any suspicious movement to security agents," she said. (NAN)
Goodwill Messages as Benue Speaker Takes Wife to Altar
From David Torough, Makurdi
The Speaker, Benue State House of Assembly and the Gubernatorial Candidate of the Peoples Democratic Party(PDP) for next year's election, Engr Titus Uba on Saturday took his wife, Paulina to the Altar of God at St. Dominic's Catholic Church, Sachi in Makurdi, the state Capital.
Benue State Governor, Samuel Ortom in a goodwill message at the wedding reception in honour of the couple said Uba has the capacity to effectively Govern the state.

He stated that the PDP candidate's humility was a virtue that all great leaders possess.
The Governor explained that Engineer Uba has excelled in his professional career and as a politician, having presided over one of the most successful assembly across the states of the federation, would replicate his performance as Governor of Benue.
He congratulated Engineer Uba and his wife, Pauline for consummating their union in the Lord and called on the people to pray for them as well as other marriages to succeed.
The Governor who prayed God to bless the union also asked Him to grant their heart desires and ambitions, adding that as a humble couple, God will lift them to the exalted position of the number one family of the state.
Chairman of the occasion, Senator Gabriel Suswam and the Head of Service, Mrs. Veronica Onyeke who served as the Chairlady, urged the couple to stick to the vows they made to each other and always look unto God for solutions to their challenges to have a successful union.
In their goodwill messages, wife of the Governor, Dr. Eunice Ortom, represented by Mrs. Monica Ugela, wife of PDP National Chairman, Mrs. Iyorchia Ayu, Wife of the Tor Tiv, HRM, Felicia Ayatse and Tor Jechira, Chief Clement Uganden, advised the couple to imbibe the spirit of forgiveness to have a blissful marriage.
The State Deputy Governor, Engineer Benson Abounu, other members of the state executive and security councils, leadership of the PDP at both the state, zonal and national levels as well as other dignitaries across the state witnessed the wedding ceremony.
Female Afghan TV Presenters Cover Faces
Women presenters and reporters on TV channels in Afghanistan went on air with their faces covered on Sunday, in line with a Taliban order.
The day before, some of them had defied the edict and kept their faces visible.
One presenter said women working in TV had resisted but their employers had come under pressure.
After seizing power last year, the Taliban have increasingly imposed restrictions on women's lives in recent weeks.

Wearing hijabs and face-covering veils, women presented and reported on news bulletins and other programmes across popular channels such as TOLOnews, Ariana Television, Shamshad TV and 1TV.
TOLOnews presenter Farida Sial told the BBC: "It's OK that we are Muslims, we are wearing hijab, we hide our hair, but it's very difficult for a presenter to cover their face for two or three hours consecutively and talk like that.
"
She said she wanted the international community to put pressure on the Taliban to reverse the edict.
"They want to erase women from social and political life," she said.
Earlier the Taliban's Ministry for the Prevention of Vice and the Promotion of Virtue ordered that all women must wear a face veil in public, or risk punishment – which was extended to TV presenters from Saturday.
After some women initially refused to comply, a Taliban official said they would talk to the managers and guardians of the presenters, who face the prospect of being penalised.
Sonia Niazi, a presenter with TOLOnews, told the AFP news agency: "We resisted and were against wearing a mask."
But she said the channel was pressured and told that the female presenters must be moved to other jobs or sacked if they did not comply.
Khpolwak Sapai, the channel's deputy director, said in a post on Facebook: "We are in a deep grief today."
Another female Afghan journalist, who asked not to be named, told the BBC: "Today is another black day for the women of my country."
And a senior TV executive said many female presenters fear the next stage will be to take them off air completely.
Most Muslims around the world do not consider women covering their faces in public to be a mandatory part of the religion, and the Taliban initially appeared to be adopting a more flexible approach after seizing control of the country in August last year.
But in recent weeks, they have imposed a series of restrictions on women's lives, including assigning separate days for them to visit public parks and barring them from making longer journeys without a male guardian.
Senatorial Aspirant, Secures Federal Job for Six Youths in Kogi West
From Joseph Amedu, Lokoja
The only female aspirant in Kogi West senatorial district under the platform of the All Progressives Congress (APC), Chief Mrs Adedoyin Ibikunle Eshanumi, has secured job for six youths in the zone in the federal Ministries Departments and Agencies (MDAs).
Eshanumi, a frontline aspirant for Kogi west Senate seat, disclosed this in chat with our correspondent in Lokoja on Wednesday.

According to her, the gesture was part of her exemplary efforts to reduce unemployment rate among youths in Kogi west in order to complement government's efforts and curb youth restiveness in the zone.
The female aspirant disclosed that her plan and target was to have secured employment for over 50 youths in Kogi west into different federal government federal MDAs by December 2022 by God's enablement.
The philanthropist added that she is running for the senate seat to access more opportunities to assist the good people of Kogi west.
"My mission is to see Kogi west blossom where our youth and women will be doing very well for themselves and most especially reduce poverty rate in the zone by Gods grace,'" she said
She assured the people of Kogi west of best representation if given the opportunity to represent them at upper chamber of the National Assembly.
Recall that women and widows across Yagba Federal Constituency had earlier endorsed Chief Adedoyin Ibikunle Eshanumi as their candidate for Kogi west Senate seat.
The widows also made passionate appeal to His Excellency, Governor Yahaya Bello to support the candidacy of the female aspirant.
Eshanumi had overtime empowered thousands of vulnerable women especially widows across Kogi west senatorial district as well as youths in the zone.
One of the beneficiaries, Luke Babatunde Ezekiel, expressed his excitement for the gesture and thanked the female aspirant for given him a future.