Nollywood: NFVCB Chief, 2 Others Honoured at TINFF in Canada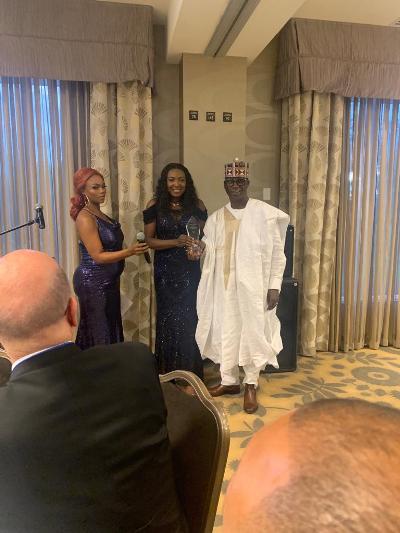 Alh. Adedayo Thomas, Executive Director of National Film and Video Censors Board (NFVCB) ,Moses Babatope, GMD FilOne Cinema and veteran Nigerian filmmaker Peace Anyiam-Osigwe have been honoured at the 2019 Toronto International Nollywood Film Festival (TINFF).
The three Nollywood stakeholders bagged the awards at the Awards Night which marked the grand finale of the film fiesta held from September 7 to 8 at Brampton, Toronto, Canada.

Thomas and the GMD of FimOne both received the "Excellence Awards",while Anyiam-Osigwe,founder of globally acclaimed film ceremony, Africa Movie Academy Awards, clinched the "Life Time Achievement Award.
"
In his remark, Thomas, who was appointed by President Buhari in 2017 to head the NFVCB, expressed delight that the award was an indication that the society was interested in whatever does.
"This recognition clearly shows that people are concerned and are watching how we do our work in building the industry."
The Toronto International Nollywood Film Festival (TINFF) is a competition with live festival screening and an annual awards event in the beautiful city of Toronto.
It embraces diversity, with its Film Festival & Awards Night geared towards to providing support for independent film-makers through reviewing, judging, marketing, and distribution networking, and trying to overcome any other obstacles which potentially hinder the artist's ability to create.
TINFF's focus is to excel creative, independent film direction through diversity, innovation and uniqueness that captures the series of movements and experiences in a single film.
Why I Love to Show My Body- Blue Aiva, Evicted BBTitans Housemate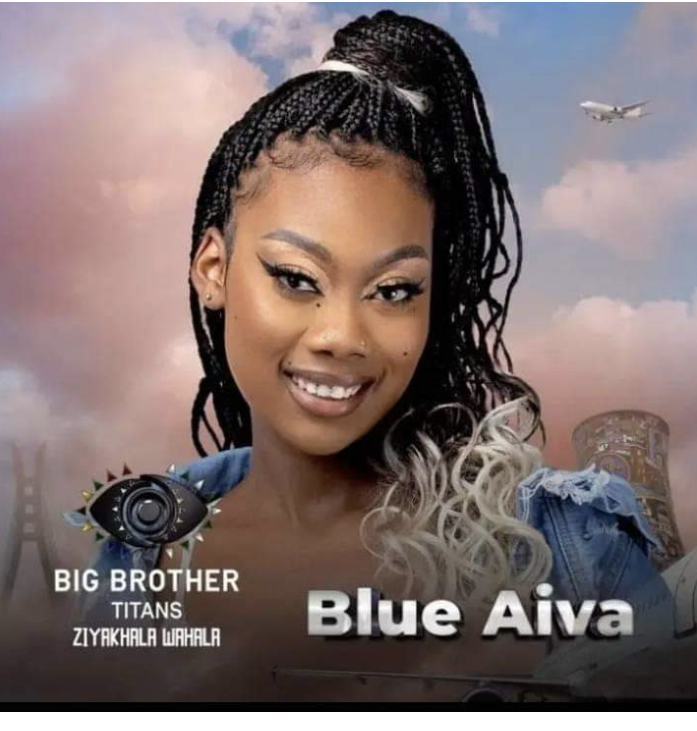 Tebatso Mokoana, popularly known as Blue Aiva, one of the evicted housemates of the Big Brother Titans show, says she loves showing her body to encourage the young ones to be comfortable in their skins.
Blue Aiva, who was often found showcasing her body in the course of the show disclosed this during a virtual interview with newsmen on Tuesday.
Newsmen report that the trio of Blue Aiva, Nana and Miracle Op, were evicted during the live show on Sunday as they had the least votes among eight housemates nominated for eviction.

"I love to show my body, I embrace my body and I respect myself a lot.
I show my body because I just want the young people to know that they can be comfortable in their own skin.
"I am not scared of showing my body because I know my body is banging," she said.
The South African professional dancer and Disc Jockey said her experience in the big brother titans show was amazing as she expressed her gratitude to the organisers of the show.
When asked if she was intentionally seducing her fellow housemate, BlackBoi, who she was having an affair with, she said she was only being flirtatious with him.
"I know I was flirtatious with him but was not seducing him and he was just in love with me.
"I will really miss everything in the house, the tasks, Friday night game and all, I am happy I got the experience," she said.
The 22-year-old dancer predicted that Kanaga, one of the housemates currently on the show, would likely be the overall winner.
She disclosed her plans to establish a dance and music studio where she could further touch on the younger ones, to teach them dance.
According to her, this will be done after she must have toured different countries to observe and learn their dance culture. (NAN)
Khaid, Tempoe, Poco Lee Among Emerging Artistes for 2023- Spotify 
Spotify, an online streaming platform has announced Khaid, Tempoe, Poco Lee and more as emerging artistes, music lovers could look out for in 2023.
Phiona Okumu, Head of Music, Spotify's Sub-Saharan Africa disclosed this in a statement on Monday.
Okumu said that according to Spotify data, some other emerging artistes across African continent were: Bayanni, Brume, YKB and Kaestyle.

According to her, the Ghanaian emerging artistes were: Reggie, Snypa, Mellissa, Beeztrap, Kotm and Samsney.
"Emerging artistes from Tanzania, Kenya and Uganda are: Wanavokali, Kinoti, Misee, Billions, Njeri, Anjella, Killy, Phina, V-BE, Liam Voice and Axon.
"From South Africa, we have Pabi Cooper, Boontle RSA, Uncle Waffles, Nkosazana Daughter, Young Stunna, Jay Jody, Blue Tape, Khanyisa, Lwah Ndlunkulu, Will Linley, Droomsindroom and Officixl.
"Few things are quite as exciting as discovering new talent to listen to on repeat, fans can add to their favourite playlists and lean on for emotional support over the course of the year.
"For fans of African music on Spotify, 2023 promises another roll-call of amazing artistes, ready to break through to fame and mainstream streaming success," she said.
Okumu noted that African music had consistently unfurled waves of new, fresh talent every year who have propelled the global interest in Afrobeats, Amapiano and its many other sub-genres.
She said 2022 was a breakout year for artistes like Buju, Costa Titch and Asake, whose success propelled them into Wrapped top lists at the end of 2022.
"And while those talents took their voices to the main stage, a slew of rising stars was also laying the groundwork for their own breakout year.
"Some of these musicians are primed to release their best music in the coming months, others have enjoyed early success on Spotify, and shown many indications of even greater success on the horizon.
"Some others are relatively new elements, developing new takes on familiar sounds that harken towards major shifts in popular music," she said. (NAN)
Joke Silva Becomes Member of Actors Guild Board of Trustee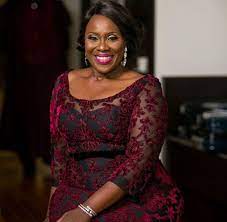 The Chairman, Actors Guild of Nigeria (AGN) Board of Trustee, Chief Emma Ogugu, on Monday announced Veteran Nollywood Actress, Joke Silva as a member of the board.
Ogugu, who made the announcement during a media briefing held in Lagos, said that this had made Silver the first female board member representing the South West Zone.
Responding, Silva expressed her excitement and commitment to advance the course of the guild.

"Thank you for the honour, this profession is one of the most interesting pillars in the performance industry and it is one that can galvanise this country to where it should be by way of we telling our stories the best way we can.
"I pledge to do my very best to advance this industry," she said.
Earlier, Emeka Rollas, National President, AGN who was recently re-elected in Benin city, rolled out his cabinet members who would pilot the affair of the guild with him.
He appointed Ifeoma Okeke as the Chief of Staff, Kevin Uvo as National Task Force Chairman, Agility Onwurah, the Chief Protocol officer, Deyemi Okanlawon as Director, Planning and Strategy and other officers.
"The Actors Guild of Nigeria has been built on strong leadership foundation since I was elected in November, 2019, along with other indefatigable and dynamic executive members to sail the ship of the guild.
"I can confirm that in three years, we have toiled and worked tirelessly to grow the guild to an enviable position as we have been able to change the skewed perception about the guild to a more positive and purposeful one.
"I commend the effort and good works of those who served with me in the last dispensation,'' he said.
Rollas added that they were part of the growth of the guild with their great ideas, thoughts and dedication to duty.
He also welcomed and congratulated those newly elected to the council and assured the members of his support, time and resources towards attaining the guild's vision to establish and sustain a first class guild
Rollas noted that the underlying philosophy of his tenure would hinge on membership development, structural projects, especially AGN national secretariat in Abuja, training and capacity development, Youth programmes, health education and Award and Reward programmes.
"I humbly request for your support and guidance, which would be crucial in bringing about the positive change that we all desire.
"I see a resilient AGN with a great future, not only for Nollywood but one that would be a significant part of the transformational journey of our country in particular and continent in general.
"We are in the process of making the guild more supportive and beneficial to our members, the underlying philosophy of our tenure would be hinged on the followings.''
According to him, part of my objectives in the next three years is to evaluate and enhance the leadership structure and style of governance.
"I believe in team work and spirit of "oneness, so I have carefully selected some of the best brains in the guild to be part of a formidable think tank group of my kitchen cabinet," he said.
Rollas hinted that as part of his plan in advancing the guild in the area of digital transformation, an official website had been created.
" I am glad to inform you that we have now successfully re-designed a very functional and comprehensive website for the guild; the website address is now www.actorsguildofnigeria.org.
"It has facility of e-mail addresses that everybody can use to reach the executive members; we encourage members and non-members to make good use of this website.
"We will not fail in our oversight responsibilities to drive the process of ensuring that members become more efficient and are able to employ data analytics in most things we do.
He added that the guild's culture of change initiatives would be led by the Human Capacity Development.
The National President called on the Federal and State Government as well as the organised private sector to help invest in capacity building in the motion picture industry.
According to him, this will enable practitioners tap into the unlimited and juicy opportunities available in the industry. (NAN)