Rodgers Sings Iheanacho's Praises Despite Defeat
Leicester City manager Brendan Rodgers has praised the performance of Kelechi Iheanacho despite his team going down 3-1 against Tottenham Hotspur in a Premier League fixture on Sunday.
The Foxes went into the game seeking to return to winning ways having drawn 0-0 against Aston Villa in their last outing but it was Spurs who took the lead courtesy of Harry Kane, before Son Heung-min scored two goals in the second half.

The 25-year-old Nigeria international scored a late consolation for the Foxes after his long-range effort beat Hugo Lloris.
Speaking after the match, Rodgers described Iheanacho's goal as "very good."
"It was a very good strike and a very good goal," Rodgers told the club's official website after the game. "He caused them a problem. He lost one or two balls which he can be better with, but overall, he kept fighting and running.
It was a very, very good goal."
Meanwhile, Iheanacho has discussed his goal, which was the fourth for the current season as quoted by the same portal: "I had a shot in the first half and, in the second half, I took the ball quite well, I shifted it and saw the space and put it there.
"We lost today [Sunday]; the goal came late, so we won't dwell on it. We need to get back now; we have a big game on Thursday. We have a good squad, we can change things around. Hopefully, it will work quite well for us. They have a strong team, but we're looking to get to the final.
"Our supporters always support us, in good and bad situations. They're always there for us. We'll keep going and keep giving them our best and hopefully, we'll get something for them on Thursday."
Iheanacho also admitted they were left frustrated after losing to Spurs, their 13th defeat of the season.
"We are really disappointed in the game," Iheanacho continued. "We lost, and obviously, we played well in both halves. But what changed the course was the goals.
"We're always together when we win and when we lose, so we won't dwell. We'll move forward, and hopefully, we'll sort that out and focus on the next games.
"We were getting in the right positions and moving the ball quite well. [The goals] changed the course of the game. That's what we need to correct. We won't dwell on it, we need to focus and concentrate on the next game."
Leicester and Iheanacho will shift their focus to the Europa Conference League where they will face AS Roma in the semi-final return leg fixture at Stadio Olimpico on Thursday.
The two teams had battled to a 1-1 draw in the first meeting at King Power Stadium.
Husband of Slain Kenyan Runner Tirop Seeks Plea Bargain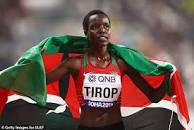 The husband of slain Kenyan distance runner Agnes Tirop is seeking a plea bargain after initially denying a charge of murder, his lawyer said yesterday.
Tirop, a rising star in the world of athletics, was killed last October in her home in Iten, a high-altitude training hub in western Kenya for top runners.
Emmanuel Ibrahim Rotich was arrested after a dramatic late-night chase the day after Tirop's body was found with stab wounds, and has been in custody ever since.

The 41-year-old denied a charge of murder at a November court appearance.
But in the latest twist in the legal saga, his lawyer Ngigi Mbugua told the Eldoret High Court that Rotich was willing to plead guilty to a lesser charge in the hope of attracting a more lenient sentence.
The prosecution said it was not against the idea of a plea bargain but wanted Tirop's family to be involved in the process.
A hearing on Rotich's request will take place on 22 September.
Ganduje Appoints Galadima Acting Kano Pillars Chair
Kano State Governor, Abdullahi Umar Ganduje, has appointed Ibrahim Galadima as acting Chairman of Kano Pillars Football Club.
The appointment is with immediate effect, the governor said.
Surajo Shuaibu Yahaya who had chaired the club was relieved of the job.
The appointment of Galadima who is Chairman of Kano State Sports Commission to oversee activities of Kano Pillars is part of routine exercise in sports administration of Ganduje, a statement by his Chief Press Secretary Abba Anwar said yesterday.

"As Kano Pillars is facing more competition in National Premier League (NPL) it will be good to have a leadership that will perfectly lead the Club."
"Ibrahim Galadima, Chairman of Kano State Sports Commission, will now replace the current Chairman of Kano Pillars FC, Surajo Shu'aibu Yahaya.
"Galadima will serve in acting capacity, before the appointment of a substantive Chairman," Ganduje said.
FIFA Emerges Best Global Sports Federation on Governance Standards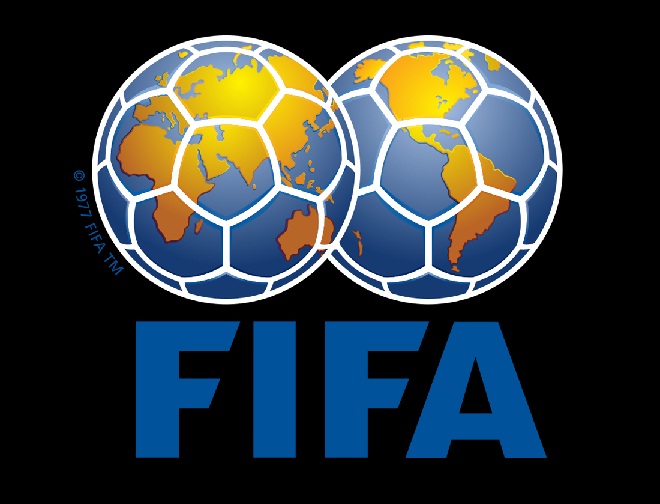 By Eze Okechukwu, Abuja
FIFA has been rated among the international sporting federations with the best standards of governance following a review conducted by the Association of Summer Olympic International Federations.

FIFA was among seven out of 33 international federations who achieved a score of 175 points or more out of 200 and were placed in the top group, A1, which the Association of Summer Olympic International Federations described as "an exclusive group".

The federations were divided into five groups according to their score, with the target score, regarded as satisfactory, set at 130 for full members of the Association of Summer Olympic International Federations.

It was the fourth such review conducted by by the association, with FIFA also placed among the leading international federations and the previous was in the year 2020.
The aim of the project, led by ASOIF's Governance Task Force, is to promote and ensure a culture of good governance within the international federations and help drive continuous progress.

The review looked at five aspects of governance – transparency, integrity, democracy, development and control mechanisms – and these were further divided into ten sub-sections, with a score of zero to four awarded for each.
The review began with a self assessment in January and February this year where international federations were asked to complete a questionnaire and determine a score for each question, providing explanatory evidence for their decision. These assessments were then independently moderated by an external sports governance consultancy.

The assessment took place in the context of the ongoing global pandemic, which has severely affected sport, but was conducted before Russia's invasion of Ukraine, which has caused more uncertainty in the sporting world.