Xenophobia: 320 Arrive From South-Africa Wednesday – Envoy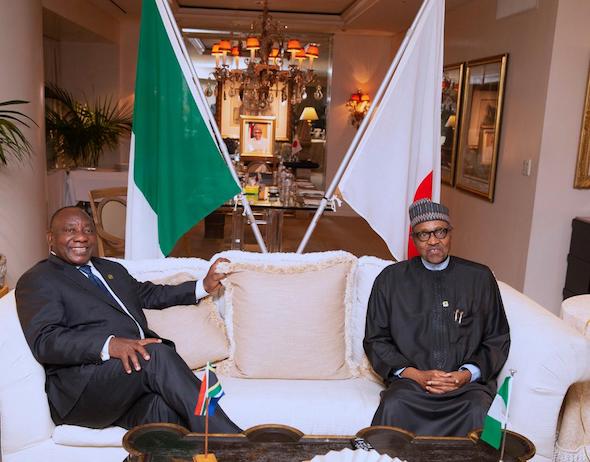 The Consul General of Nigeria in Johannesburg, Godwin Adama, has said that the first batch of the Nigerian returnees from South Africa would depart South Africa for Lagos on Wednesday.
Adama told the News Agency of Nigeria (NAN) in a telephone interview that the first batch of returnees, are expected to depart South Africa by 9:00 am Wednesday.
The consul general also disclosed that Air peace had indicated interest to evacuate over 600 Nigerians that were willing to return to their country following the latest xenophobic attacks.

"The first flight leaves by 09: 00 hours this Wednesday with about 320 passengers and the second batch will leave on Thursday all things being equal.
"We have over 600 who had indicated interest. All things being equal, without any hitches, the plane will take off by 09 : 00 hours this Wednesday.
"The manifest for the first flight is ready, and we are working on the next flight," he said.
President Muhammadu Buhari had on Monday called for the immediate evacuation of Nigerians willing to return home from South Africa following the latest attacks on Nigerians and other nationals.
Buhari gave the directive when he received the Report of the Special Envoy to South Africa, the Director-General of the National Intelligence Agency (NIA), Amb. Ahmed Abubakar.
The Chairman of Air Peace, Mr Allen Onyema, had last week volunteered to send aircraft to evacuate Nigerians who wished to return home without payment.
"Air Peace is willing to support the Nigerian Government's efforts in this matter by deploying our B777 aircraft to evacuate Nigerians back home," Onyema said.
The Chairman of the Air Peace also advised the returnees against making payment to anyone for their flights to Lagos.
Onyema urged the returning Nigerians to guard against unauthorised persons, reportedly collecting 1,000 dollars from them, adding that none of them should pay for the flights.
According to him, airline is particularly concerned about the safety of Nigerians in South Africans following the attacks.
"We have not designated or recruited any agent in South Africa to collect money on behalf of Air Peace.
"So, nobody should pay money to anyone or group of persons posing as Air Peace agent or staff.
"Any Nigerian who has paid money for repatriation to Nigeria with Air Peace should request for a refund and report to appropriate authorities," he said.
The Chairman, Nigerians in Diaspora Commission (NIDCOM), Mrs Abike Dabiri-Erewa, had also pledged the Federal Government's support to any Nigerian that wanted to return home.
Dabiri-Erewa said this after a closed door meeting with the Senate Committee on Diaspora and Non-Governmental Organisations in Abuja.
She said that the returnees would be encouraged to enroll and participate in the various social intervention programmes of the government.
"We will encourage them to enrol in small scale entrepreneurial programmes with the Bank of Industry under the social investment programme . So, there are things that they can do'', she said.
2023 Polls: Visa Ban Watchlist Swells Up, Says UK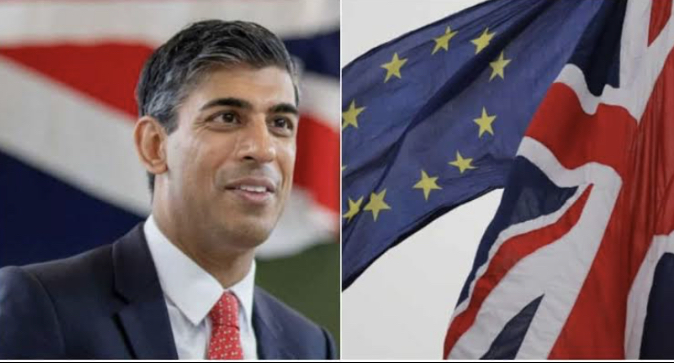 By Idris Umar & Johnson Eyiangho, Abua
The United Kingdom (UK), revealed that the number of Nigerians on its visa bans Watchlist has continued to multiply, even as it said the names will be kept secret.
Disclosing this in an interview with Nigeria Info FM yesterday, the British Deputy High Commissioner to Nigeria, Ben Llewellyn-Jones, reiterated that the UK government will issue visa bans to people undermining democracy.

According to him, there are about 10 persons already on the watchlist.
"We have a list, we are working through our list but we don't publish those names.
I know people say we should, but we have laws, and the law prevents us from doing that.
"At the moment the list is between 5 and 10 and it is growing," he added.
The envoy also faulted a chieftain of the All Progressives Congress (APC) and former Minister of Aviation, Femi Fani-Kayode over controversial comments made during the electoral season.
Last month, Fani-Kayode was invited for questioning by the Department of State Services (DSS), for claiming that the presidential flag bearer of the Peoples Democratic Party (PDP), Atiku Abubakar, had a meeting with army generals before the elections.
"Yes, let's be specific, there were some people, like Femi Fani-Kayode, what is he saying and why is he saying it? I don't understand.
"It is wrong from my perspective that he will speak on behalf of a party and that party does not distance itself from him and say stop doing that. It is wrong to say that," Llewellyn-Jones said.
Enugu Governor-elect, Mbah Promises to Reward Residents with Projects, Policies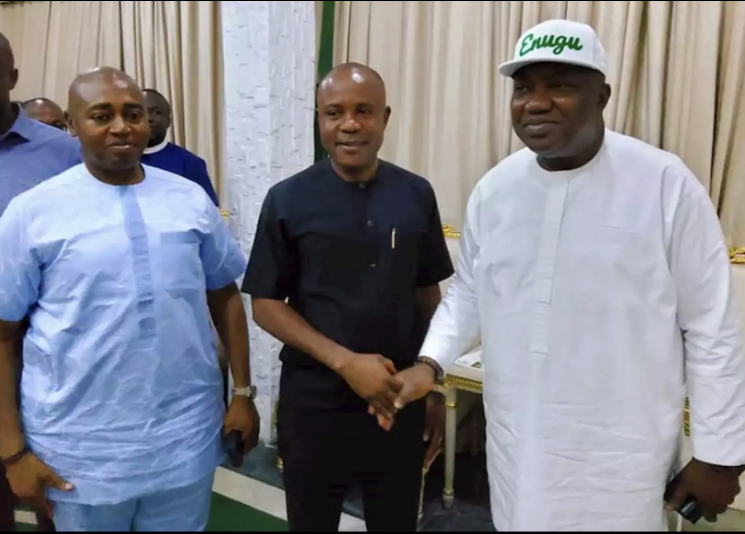 From Sylvia Udegbunam, Enugu
The Enugu State Governor-elect, Dr. Peter Mbah has promised to reward the people of the state with projects and policies that they will be proud of.
Mbah, who made the pledge during his acceptance speech after he was announced winner of the March 18 Governorship election in the state, also pledged to also dualise the Abakpa, Ugwuogo Nike-Nsukka road.

He also said that his administration would build a monorail from Enugu to Nsukka, Udi, Awgu and construct a ring road to connect all the 17 Local Government Areas of Enugu State.
According him, his administration would embark on development of infrastructure, health, tourism, education and development of Enugu state in general, to fast-track growth.
He emphasized that he will build a world class theme pack in Enugu, establish special economic zone in all Local Government Areas, as well as agro allied processing zones and industrial parks in all the Senatorial zones.
He said that he will unleash the tech talent in young people, grow and nurture their interest in business and vocational skills.
He assured the people of the state that his administration will not be for a section of the state but will be an inclusive government that is designed to provide an inclusive economic development to the state.
"Ours will not be a government of any section of Enugu State. It is your government, Ndi Enugu. Under our administration, there can never be division between Nsukka and Nkanu or any other section of the state. We are all brothers and sisters. Those who attempted to create a wedge between us failed woefully.
"We were massively voted by every section of the state. Those who wanted to smack our heads together had an ulterior motive and it was to create perpetual fussing and fighting between us. We resisted their machination and today, we are coming together stronger. Our resolve thereafter is to pursue the spirit of divisiveness from our state".
Benue PDP to Challenge Guber, Assembly Polls Defeat at Tribunal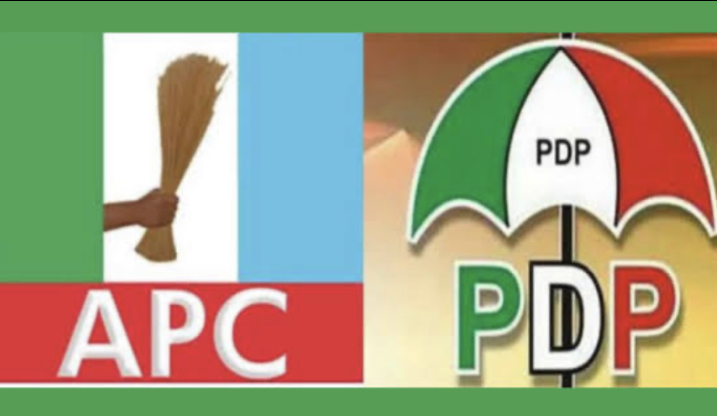 From David Torough, Makurdi
The Benue chapter of the Peoples Democratic Party (PDP), yesterday said it will challenge its defeat on both the governorship and state assembly elections at the tribunal.
The Acting state Chairman, Mr Isaac Mffo, made this known during a press conference on Thursday in Makurdi.
"It is the decision of the Benue Chapter of the PDP that the outcome of the March 18 elections be challenged at the state Governorship Election Petitions Tribunal sitting in Makurdi.

"It is our belief that we owe democracy in our country, Nigeria, a duty to help deepen it by taking such an action to reverse the 'hijacking' of the popular mandate of the people as done by the All Progressives Congress (APC) during the last elections.
"It is our faith that the mandate of the Benue electorate will be restored to our great party as was rightfully given by the people on March 18," Mffo said.
He said that the party owes a load of gratitude to their teeming members and supporters across the state who exhibited uncommon courage to go out and vote in the elections despite alleged heavy militarisation of the polls and the use of thugs, aided by security agents sent to the state by the Federal Authorities.
He commended the leader of the party in the state, Gov. Samuel Ortom; the governorship candidate, Mr Titus Uba, and his running mate, Mr John Ngbede, Senators Gabriel Suswam, Patrick Abba Moro and Orker Jev; National Assembly and State Assembly caucus members of the party, among many others.