Delta Community Demands Prepaid Meters from BDEC
Residents of Agbarho, Ughelli North Local Government Area, Delta State, yesterday, told the management of the Benin Electricity Company, BDEC, to void all estimated bills it imposed on them, saying they would no longer make any payment until pre-paid meters are installed in the community.

The residents, who thronged the community's axis of the East-West Road, protesting the unwillingness of BDEC to provide them with pre-paid meters, lamented the outrageous estimated electricity bills being imposed on them by the company.
Displaying placards, which bore various inscriptions such as "Void previous estimated bills", "We need pre-paid meters", "No more estimated bills," among others, warned the company against further disconnection of public electricity in the town over nonpayment of the estimated bills.
Speaking during the protest, President-General of Agbarho Kingdom, Chief Igho Odiphri, said: "BDEC does not supply electricity but they are giving us estimated bills."Agbarho has no pre-paid meters and l wonder why a community like this that generates energy is not considered for pre-paid meters.
"We are here to say we need 24 hours power supply in Agbarho. "We shall not pay any estimated bills again. If they don't give us pre-paid meters, they should not attempt to climb any pole in this town to disconnect light."
"The Federal Government has said they should not bill anyone unless they give them pre-paid meters.
"Someone just sent me his bill. They gave estimated bill of N41,000 for a single compound, what is he consuming?"
Again, FG Amends Charges Against Kanu
The Nigerian Government has again filed amended charges against the leader of the proscribed Indigenous People of Biafra (IPOB), Nnamdi Kanu.
The amended 15-count charge bordering on acts of terrorism was filed on Friday last week at the Federal High Court in Abuja, the Federal Capital Territory (FCT).

Channels Television got a copy of the charge sheet on Monday. It was signed by the Director of Public Prosecution of the Federation, MB Abubakar, on behalf of the Attorney-General and Minister of Justice, Mr Abubakar Malami.
Count One of the charge read, "That you Nnamdi Kanu, Male, Adult, of Afatanukwu Ibeku, Umuahia North Local Government Area of Abia State sometimes in 2021 being a member and leader of Indigenous People of Biafra, IPOB, a proscribed Organisation, did commit an act in furtherance of an act of Terrorism against the Federal Republic of Nigeria and the People of Nigeria by making a broadcast received and heard in Nigeria within the jurisdiction of this Honourable Court, with intent to intimidate the population and you threatened that people will die, the whole world will stand still and you thereby committed an offence punishable under Section 1(2)(b) of the Terrorism Prevention Amendment Act, 2013.
"
"That you Nnamdi Kanu, Male, Adult, of Afatanukwu Ibeku, Umuahia North Local Government Area of Abia State on diverse dates between the month of March and April 2015 imported into Nigeria and kept in Ubulisiuzor in Ihiala Local Government Area of Anambra State within the jurisdiction of this Honourable Court, a Radio Transmitter known as Tram 50L concealed in a container of used household items which you declared as used household items, and you thereby committed an offence contrary to section 47(2)(a) of Criminal Code Act, Cap, C45 Laws of the Federation of Nigeria 2004," another count read.
President Muhammadu Buhari exchanges pleasantries with respected leaders from the South East at the State House in Abuja on November 19, 2021.
In October last year, the government had filed an amended seven-count against the detained IPOB leader, charges which bordered on treasonable felony and his alleged involvement in acts of terrorism at the same court.
Justice Binta Nyako, who was to preside over the case, later fixed Tuesday (January 18), to hear some pending applications, including the one Kanu filed to be discharged and acquitted.
Barely a day to the scheduled commencement of the accelerated hearing, the government, in the amended process it filed before the court, increased the counts in the previous charge it preferred against the detained IPOB leader.
Kanu initially faces a seven-count treasonable felony charge will now enter his fresh plea to a 15-count amended charge.
He was first arrested in 2015 on charges bordering on terrorism, treasonable felony, managing an unlawful society, publication of defamatory matter, illegal possession of firearms, and improper importation of goods, among others.
The IPOB leader, who was initially detained and arraigned in court, fled the country in 2017 after he was granted bail for medical reasons. Although he was later sighted in Israel, he was intercepted in June 2021 and repatriated to Nigeria – about four years since he jumped bail.
Amid the calls for his release by some prominent individuals and groups in the South East, President Muhammadu Buhari hosted a group of leaders from the region under the aegis of Highly Respected Igbo Greats.
At the meeting held in November last year, the President promised to consider the request for Kanu's release, although he said it was "an extremely difficult demand".
The group had pleaded for a political, rather than military solution to the crisis in the region and promised to call Kanu and order agitators in the South East to order.
Barely two months after the meeting, President Buhari, in an exclusive interview with Channels Television, stated that the IPOB leader should answer for his actions over the years, especially while he was out of the country.
Subsidy Removal: Experts Task FG on Rehabilitation of Local Refineries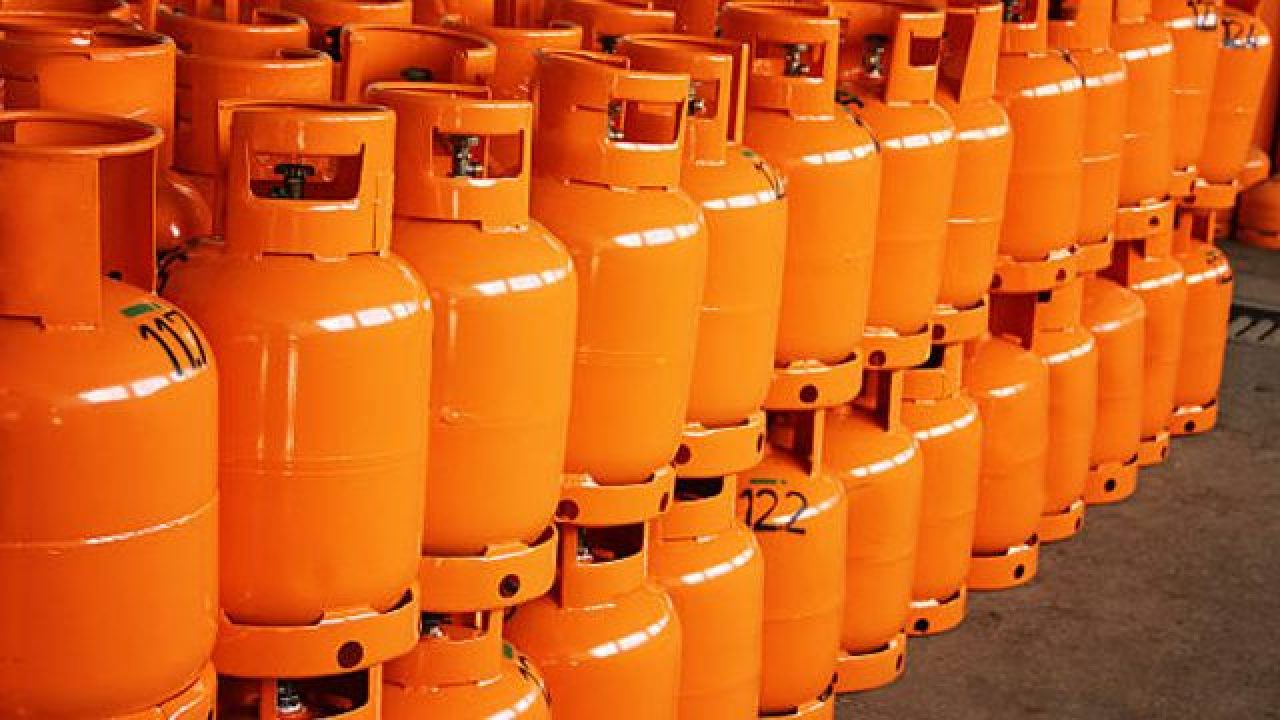 Economic experts have advised the Federal Government to ensure that the local refineries are working optimally for effective implementation of the proposed fuel subsidy removal.
The experts gave the advice in separate interviews with the News Agency of Nigeria (NAN) in Abuja on Sunday, while speaking on the proposed subsidy removal.

The Federal Government in order to comply with the provisions of the Petroleum Industry Act (PIA) had announced working through a process for the removal of petroleum subsidy from July, 2022.
An oil and gas expert, Dr Olanrewaju Aladeitan, said that the impact of the subsidy removal would be minimised if both the brown and green refineries were up and running.
Aladeitan noted that an increase in the supply of the Premium Motor Spirit (PMS), known as petroleum in the country may lead to a reasonable and affordable price.
"Removal of petroleum subsidy which is a consumption subsidy if done in a truly liberalised economy is a welcome development.
"But with deregulation of the petroleum downstream sector, pricing will be determined by the forces of demand and supply.
"The implication of this for Nigeria's fragile economy with a largely unplanned transportation network is more hardship for the citizens.
"Past experience has shown that once there is an increase in the prices of petroleum products, prices of other goods and services soar and the country plunges into unprecedented hyper-inflation," Aladeitan said.
He said that the burden in the immediate, short and mid-term would be overwhelming and the level of poverty would be terribly devastating.
Another oil and gas expert, Mr Charles Majomi, said Nigeria had been addicted to fuel subsidy, especially, when crude oil prices were high-eating into the windfalls that should had been directed at national development.
Majomi noted that it was not the first attempt the Federal Government had attempted to wean itself from the stranglehold of this addiction.
"As ensnared in corruption as it was, it did provide a rare example of benefit to the people. Nonetheless, its removal is a bitter pill we have to swallow," he said.
Dr Chijioke Ekechukwu, an economist, maintained that while planning to remove petroleum subsidy, the government should ensure that local refineries are working optimally.
Ekechukwu said that it would enable the country not to depend on the volatility of the international oil price.
According to him, from the economic standpoint, subsidy should not have existed at all.
(NAN)
Coy Targets 4,000 Nigerians on Meter Manufacturing, Installation Training
Momas Electrical Meters Manufacturing Company Ltd. (MEMMCOL) Metering School says it will train no fewer than 4,000 Nigerian youths on meter installation and manufacturing in 2022.
Mr Kola Balogun, Chairman, MEMMCOL, made this known in an interview with the News Agency of Nigeria (NAN) in Lagos.

Balogun noted that the huge metering gap in the electricity sector was an opportunity to create employment for young Nigerians to enable them contributes to nation building.
"We trained more than 2,000 young Nigerians in 2021 on meter manufacturing, installation and maintenance.
"Our projection is to be able to double that capacity in 2022. We are expanding our school now because of the support of our foreign partners.
"They want us to train young females, especially those at the Internally Displaced Persons (IDP) camps.
"We are hoping to train 4,000 Nigerians this year and once we are able to train them, those from the IDP camps will have something to do going forward.
"Training anybody, especially in the power sector and getting them engaged immediately, it means you have taken them out of the streets," he said.
Balogun said that those trained in 2021 were from various parts of the country with some of them already working with electricity Distribution Companies.
He said President Muhammadu Buhari had always championed the call to empower Nigerian youths, stressing that this was MOMAS contribution to national development.
Balogun said: "We are creating wealth because those trained already are training others and engaging them positively.
"We believe that engaging our youths positively will curb restiveness and insecurity in the country.
"We don't just train but we kit them. We also educate them and change their attitude to the job because MOMAS represents good product, good character and good thinking.
"Our training and the curriculum are endorsed by the Council for the Regulation of Engineering in Nigeria (COREN) and the Nigeria Society of Engineers (NSE).
"These bodies of engineers have come out with the scope of the curriculum and it was designed to accommodate everyone irrespective of your background, either science or not." (NAN)