Tinubu's Bitter Pills, Nigeria and the Ides of May 29
By Eddy Ochigbo 
The maxim that in politics, there are no permanent friends or enemies – only permanent interests – was re-enforced on Wednesday, May 3, 2023 in Port Harcourt the Rivers state capital, at the inauguration of Rumuokwuta/Rumuola Flyover Bridge, when a smiling president-elect, Bola Amed Tinubu sat side by side with out-going governor of the state, Nyesome Wike.
Wike, a top notcher of the People's Democratic Party and at some point widely acclaimed to be the sole financier of the PDP – the leading opposition party – is now hobnobbing and dancing with the leader of the ruling party, the All Progressives Congress (APC).
The question on the lips of bewildered Nigerians is: has Wike, who once described the APC as cancerous, cross-carpeted to the APC? Whether or not Wike's political game plan would fetch him his heart desire in the murky waters of the current political dispensation remains to be seen. But Wike's present romance with APC is a matter for another day.
The bone of contention in this piece is the social contract between president-elect, Bola Ahmed Tinubu, who is expected to take to the turf as President Buhari's successor come May 29, 2023. And given the enormous and gargantuan tasks before the incoming administration to restore the confidence of Nigerians by retrieving the country from the woods, following the damage done by the outgoing administration, Tinubu's victory is extremely unenviable.
With a rising debt stock which has increasingly become a huge burden on Nigeria in the face of dwindling revenue and the unsustainable subsidy payments, the incoming administration must adopt measures to increase the country's revenue, tackle corruption and perhaps borrow from cheaper sources to cushion Nigeria's debt portfolio.
Recent statistics reveal poor performance and mounting government costs, making it evident that Nigeria is going through unprecedented debt crisis. Therefore, apart from other daunting challenges bedeviling the country, the huge debt remains the biggest task before the incoming government. The Buhari administration which came with the mantra of fighting corruption, reviving the economy and fighting insecurity, unfortunately, did the opposite, taking the country down the drain into bankruptcy.
The results of this negative trend is that the country is now home to about 133 million multidimensionally poor people, 37.7per cent of the citizens are unemployed as at 2022. This is estimated to rise further to 40.6 per cent in 2023, with nearly 25 million Nigerians said to be at risk of hunger between June and August of 2023. This is compounded by the rising public debt of N46.25 trillion and according to the Debt Management Office (DMO) by the time the incoming administration is sworn-in, a whooping N77 trillion debt will be awaiting it.
Worse still, the International Monetary Fund (IMF) has warned that debt servicing may gulp 100 per cent of the federal government's revenue by 2026 if the government fails to implement adequate measures to improve revenue generation and provide critical infrastructure and amenities like healthcare services, education, power, roads and security, otherwise revenue will keep shrinking.
Another regrettable trend, is Nigeria's fraudulent leadership recruitment process, the anti-climax of which was the 2023 general elections especially the Adamawa gubernatorial supplementary election. There is no better word to describe the treasonable action of the Resident Electoral Commissioner (REC), Hudu Yunusa Ari, accompanied by senior security officers, and the unfortunate and dramatic acceptance speech by the candidate of the All Progressive Congress APC, Senator Aisha Dahiru Binani, other than a failed civilian coup d'etat. Outside the nagging varied manifestation of insecurity across the country, this can be ranked among the top threats to our wobbling democracy since the beginning of the fourth republic.
This is a coup d'etat for the single reason that a group of non-state and state actors conspired to go against section 1, sub-section 2, of the 1999 Constitution and the provision of the 2022 Election Act to capture power with the cover of high ranking security officers. To give this in proper context, it is a coup d'etat – "a seizure and removal of a government and its powers". Typically, it is an illegal seizure of power by a political faction.
This reminds us of the dark days of our political history, which was littered with both successful and failed military coup d'etat, not without the active connivance of civilian politicians and foreign backers. The first coup d'etat in Nigeria was in January, 1966, followed by a counter coup in July 1966, others were in 1975, 1983, 1985 and 1993. In between there were two failed coups in 1976 and 1990 and a number of high profile serving and former military officers at different times were arrested and imprisoned for alleged coup plotting. To this end, Nigeria is yet to recover from the post traumatic impact of the coup d'etas and the resultant authoritarian rule that followed.
The difference this time around is that the failed coup d'etat in the supplementary gubernatorial elections in Adamawa was led by civil politicians with the backing of uniform men. This goes to show that our politicians have learnt a lot in the art and science of coup d'etat from their military friends. Except for the unpretentious way the machiavellian drama in Adamawa played out, it is safe to say that since the return of democracy, the politicians have been carrying out coup de tats through rigging. They have always employed extra-legal means to usurp the electorate's right of choice and mandate by conniving with electoral and security officials and using violence, vote-buying, ballot box snatching and stuffing among others.
The inordinate ambition of many of politicians has turned elections into a do or die affair. They have instituted a system which has made elections a zerosome game, with the winner taking all, while the loser is left to scavenge till the next election. Greedy politicians have reduced governance to personal interest rather than public service. And as long as governance remains a private enterprise for primitive accumulation of wealth and dividends only reaped by families, friends, aides and associates to the detriment of the mandate givers, so long will the country continue to grope in the dark.This has unfortunately provided the motivation for heightened desperation to capture power at all cost, including killing innocent persons.
In recognition that the process that brought many of them to office lack legitimacy, they feel no obligation to consult or be accountable to the electorate in the governance process. No wonder, we have a lot of wealthy men without any productive enterprise contributing to the economy, except that they serve as fronts to elected and appointed public officials in siphoning public funds mostly through inflated contracts, backdoor deals and money laundering.
The embattled REC who plotted a failed coup in Adamawa, could not have attempted to go against the constitution arrogantly without the backing from above as senior security officers accompanied him to the scene, thereby making mockery of the legacy of those who sacrificed their lives for the enthronement of democracy in the country. Even now, it is not enough to arrest the REC, but to demonstrate to Nigerians that the failed coup d'etat was not an elite conspiracy by actors in government. Backers of such show of shame must be immediately fished out and prosecuted.
It is commendable that the incumbent governor and Governor-elect, of Adamawa State, Ahmadu Umaru Fintiri, has publicly stated that he will push for the prosecution of the REC, since the foiled coup happened under his jurisdiction. However, this must go beyond political rhetorics. This heinous crime against the Nigerian people and assault on the constitution should not be swept under the carpet, like many others before it.
Nigerians must realize that there is a correlation between how a leader emerges and the quality or otherwise of governance he or she will deliver. A leader that usurps the people's mandate will see himself as an emperor that the people should serve. Introduction of more technology, reforms or amendment of the Electoral Act will not be enough to sanitize our electoral process. Therefore, declaring election rigging a treasonable felony will be a major deterrent to desperate politicians.
Equally important is the need to drastically reduce the cost of governance, improve fiscal transparency and accountability as well as public monitoring of the procurement process. This will remove the incentive that feeds the desperation for the political elite to capture power.
Given Nigeria's current woes and with barely a month to the inauguration of a new administration, a good number of Nigerians and keen watchers have expressed apprehension about what lies ahead. These fears owe much to the troubling economic crisis facing the country, exacerbated by high rate of unemployment and rising cost of living.
Yet, the planned removal of fuel subsidy looms large. However, supporters and sympathizers of the president-elect argue that there is nothing to fear because according to them, the President-elect Asiwaju Bola Ahmed Tinubu possesses the magic wand to turn things around, given his antecedents in Lagos as a two-term governor. Posterity would indeed hold this man of the moment, Tinubu, in high esteem if he reverses the dwindling fortunes of Nigeria and give the suffering masses a renewed hope and a meaning.
Commencement Speech AUN 2023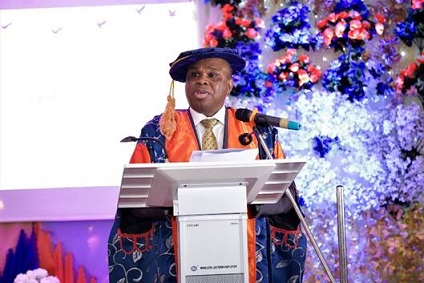 I am highly honoured by the opportunity to deliver the 2023 commencement address of this highly respected University. Many thanks to the Founder and former Vice President of the Federal Republic of Nigeria, H.E Atiku Abubakar, for the wisdom of establishing this university and making it a beacon of hope for the minds willing and able to explore the unknown.
I thank him for his vision in setting up a university of this excellence and also in the decision to focus the University on development issues. His support for education in Nigeria is legendary. In addition to this University, I am also aware of the AUN Academy as well as his advocacy work for improvements in the education sector overall.
Special appreciation to Senator Ben Obi, members of the Board of Trustees and members of the Governing Council for this privilege and for finding me deserving of the very high honor of the award of an honorary degree of Doctor of Human Letters of this Prestigious University.
To you, the graduands, whom we are all gathered here to celebrate, I say "Congratulations"! I am sure your years at this great University have severely tested your talents, perseverance and your commitment to hard work. You sit in this hall today, hooded, because you all passed the tests. Now that it is all over and you step into a new beginning, I am sure some of you will do so with trepidation, unsure of what the future holds. That is understandable because as you look into the horizon, you see thickening clouds of uncertainty and few rays of hope. Wars, hunger, violence, terrorism, climate change, poverty and overall economic malaise define your daily encounter with the news and present a most daunting environment for any young graduand. As difficult as it may sound, I want you to know that the situation is not unique to you. I want you to know that like the legendary Egyptian bird, Phoenix, that got burnt and rose from its ashes, you too can emerge as a star out of the violent cacophony of today's turbulent world.
As you ponder your future, I will like you to listen to my own story. Forty years ago, back in 1983, I was like you, a young graduate full of life, ideas and aspirations. I also graduated into a Nigeria that was going through its worst economic crisis in decades. The economy was in a very bad shape. A crash in oil prices exposed macroeconomic management weaknesses, which tipped the economy into recession; the economy contracted by more than 10%; there was massive unemployment, inflation soared as import licensing and, price controls led to unprecedented scarcity of basic supplies. Citizens queued for hours to buy simple cooking oil, for instance. The environment was most daunting for a young man fresh out of school, with big ideas about how to contribute to society.
In the midst of the challenges, I saw an opportunity and invested my time and energy in it. I chose not to be controlled by development I had no control over. I charted my own course in the midst of the turbulence. And today, I stand before you, 40 years later as President of African Export-Import Bank, a bank that has become a critical piece of Africa's financial architecture. So, dear graduands, I want to assure you that you can be all you want to be; you are the author of your destiny, dream big dreams and allow your aspirations to roam. You will soon find that as you turn the corner of any adversity, an opportunity may beckon.
And the opportunity for you today may be found in the story of my life I just narrated. If you listened carefully, you would have noticed that, as it was forty years ago, so it is today. I am sure you will be wondering whether time stood still in Nigeria.
Over-dependence on crude oil was at the root of the economic crisis in 1983; it is the same today. And therein lies the opportunity, the chance to contribute in building an economy that is diversified, resilient and dynamic so that in 40 years' time we will have a transformed, more modern society.
The African Continental Free Trade Agreement and Digital technology have provided platforms that are helping to unleash the power and creativity of our youth, even in the midst of difficulties. A quiet revolution that will redefine our future is in the offing.
So, graduands, you have your destiny in your hands; your future is yours to shape. American Philosopher, Eric Hoffer, once wrote that those with skills to move mountains do not need the faith that moves mountains. Your training in this university has prepared you for the future. There is no "mountain" you cannot move; there is no challenge you cannot overcome.
Today, we must celebrate not just the end of your most recent academic journey, but the beginning of a life-long commitment to making a difference. The core of my message today is focused on the latter. Making a difference means more when you are from a continent where young and able people believe that they have no better option but to attempt to cross the Mediterranean Sea in search of greener pastures, despite the high probability of death. It means more when you are from a continent that is home to more than 60% of the world's arable land but can't feed itself. It means more when we are home to much of the world's remaining mineral resources but account for only 3% of global trade and 3% of Global GDP. It means more when you are from a continent that accounts for 17% of the world's population and 66% of all young people globally yet contributes almost 40% of the global poor. Making a difference means abandoning all those evils that hold us back as a people. You must say no to tribalism, religious bigotry and extremism, greed and selfishness. You must always strive to rise above the self and protect the collective interest because in an interconnected world, you will prosper when the group prospers.
You have all acquired an important asset, namely education. However, I would like you to see education from perspective offered by the Irish poet William Butler Yeats who noted that "Education is not about filling a bucket but lighting a fire". I hope that your time over the last few years at AUN has lit a fire in you, a fire to go and change the world, starting with Africa. I would also like to emphasize that education is not a finite destination, rather it is a lifelong pursuit.
While hard work and education are critical, they are not enough. I can't think of anything more important than love for country and continent. It is through the love for country and continent that we develop the deep passion that is required to drive change.
I would also like to remind you that those who fought for the independence of African nations, did so as young people. As I said in another speech, Kwame Nkrumah and his contemporaries "invested their youth in that project. Instead of the luxury of serving the colonial masters, they chose deprivation that came with agitation for independence; instead of the safety that subservience would have assured them, they chose the danger that littered the path to political independence; instead of living for the present, many sacrificed their present for a better future for all Africans".
While they won the battle for political independence, which you and I enjoy today, we are deep into another struggle, the fight for economic independence. How would we fight this raging battle? The leaders of my generation have made efforts in this regard but have had limited success. It is You, the educated African youth in this arena and similar universities around the world, that can help us to eventually win the battle. And it is a battle we must engage in and win as it will define the future of the African. Otherwise, we will remain at the periphery of the global scheme of things. It is because of the new knowledge economy that Apple has a valuation today that is almost the size of Africa's GDP. And as Artificial Intelligence and other technology gain ground, it is you, our youth that will ensure that this time, the country is not left behind and that we take control of our destiny and compete effectively globally. In this new world we are in, a new struggle is raging.
As I had said in the past and repeat here in quote "A revolution is sweeping across the African continent without bloodshed or conflict. It is peaceful and will fundamentally alter our world, shatter old assumptions and reshape our lives. It is easy to underestimate as it is not accompanied by banners or fanfare. The revolutionaries are of a different breed. Instead of being trained in military camps, the freedom fighters for this new battle are being trained in technical schools and universities; instead of fighting in trenches, this battle will be fought in factory floors and tech incubation centres; instead of guns, the battle will be fought with ideas, hard work and investments. While bravery was required for the political struggle, courage is a necessity for the economic liberation struggle. Tech, and not armed guerrillas; ideas and not bullets will constitute the potent forces for victory in this new struggle. And as with the political struggle, Africa needs partners that can support it to prevail. The partnership we seek is one beyond aid and grant, but one founded on mutual respect and trust, win-win economic cooperation and pursuit of shared prosperity."
We will know we are winning when we produce as many tech Unicorns as other parts of the world. We will know we are winning when we have mechanisms for control of our intellectual property. There is still some way to go to arrive at the promised land but the journey has commenced.
To be clear, it is not all doom and gloom, there are some examples we can look at. Despite infrastructural challenges, the youth-led entertainment industry in Nigeria has achieved tremendous success over the last two decades. Nigerian movies have now become a staple on Netflix and Amazon Prime and watched across the globe. Nigerian artistes have become household names and now play in the topmost arenas and events around the world, including World Cup Finals, Champions League Finals amongst others. It is no longer rare to have Nigerian artistes nominated for most respected entertainment awards. The entertainment industry now contributes more than 5% to Nigeria's GDP and is growing at a fast pace.
Nigeria has also produced a few Unicorns, such as Flutterwave, Interswitch, Opay and Andela. And in the old economy sphere, the gigantic Dangote Refinery and Petrochemical Plant was commissioned just a few days ago placing Nigeria in the global map of serious players in petrochemical and petroleum refining industries.
Nigeria also has a significant pool of entrepreneurs and bankers who made the most of what Nigeria has to offer. As you graduate today, you must set your goals clearly and keep your eyes on the ball. The quality of education you received in this University has prepared you for the World. You will always aim for the best and never be content with substitutes. You must never allow yourself to be consumed by those negative attributes that divide us as a people because you can thrive without them and help us to build a better Nigeria.
As I close, I will like to once again congratulate all graduands for making a huge success of their endeavors in this great university. Congrats are also in order for your parents and guardians for their support and commitment to your success.
As you enter the world, I will like to inform you that Afreximbank, the Bank that I lead offers a comprehensive suite of products that can support you as you build your career. For those of you intent on pursuing higher degrees who will like to be considered for internship positions, the opportunities abound.
Finally, I would like to convey my appreciation to the Founder, H.E Alhaji Atiku Abubakar, as well as to Senator Ben Obi, Chairman of the Board of Trustees, members of the Board of Trustees and Governing Council and the Interim President for the honour to address you today. I am in particular very grateful for the high honor of the Honorary Degree of Doctor of Human Letters awarded me. I will cherish it throughout my life. And as this University has proven itself in the fields of development, we will explore other support and linkages we can develop, such as sabbatical opportunities, internships, research grants etc. We look forward to a deeper and broader partnership.
Thank you for your kind attention.
Speech delivered by B. O. Oramah, President and Chairman of the Board of Directors , Afreximbank  on the Occasion of the Fourteenth Graduation Ceremony of the American University of Nigeria and Receiving a Honorary Degree of Doctor Commencement Speech Delivered by Prof. Benedict Oramah, President and Chairman of thr of Human Letters  on 27 May 2023 
Imperatives of Good Governance in a Depressed Economy with Security Challenges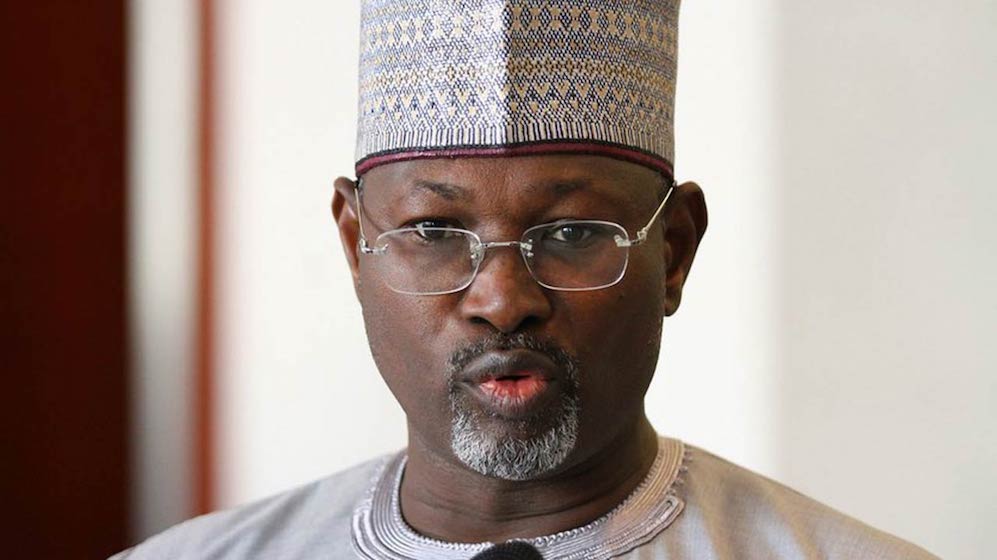 By Attahiru M. Jega, PhD
Keynote Address at the Inaugural Lecture, Organized in Honour of Rt. Hon. Umaru Bago Mohammed, the Governor-Elect, Niger State, May 25, 2023, at the Justice Idris Legbo Kutigi International Conference Centre, Minna, Niger State.
"Bad Governance is being increasingly regarded as one of the root causes of all evil within our societies" — UNESCAP
Introduction
Governance is defined by UNESCAP as "the process of decision-making and the process by which decisions are implemented (or not implemented)".
Thus defined, governance is necessary for societal transformation, especially in the liberal democratic contexts of modern nation states, in which, theoretically and philosophically, the "state", or narrowly "government", led by elected representatives of the citizens, is assigned the key role of protecting lives and property, and advancing the welfare of citizens.
However, the nature and extent of societal transformation, positively or negatively, is conditional on whether a modern nation state is characterised by 'good' or 'bad' governance.
Good governance is driven by elected representatives / public officials/ public office holders who are selfless, visionary, and who are responsible and responsive to the needs and aspirations of those who elected them; those whom they represent. Such officeholders operate within the constitutional and legal framework, lead by example, and ensure that policies are planned, designed and implemented for the benefit of all, without discrimination, inequality and inequity. They harness societal resources to efficiently and effectively address the fundamental needs and aspirations of all citizens.
On the contrary, bad governance is occasioned by bad and reckless elected officeholders/ representatives; who are either in experienced and/or incompetent, but in any case self-serving and narrow-minded; who either personalise state treasury, or look the other way while others do so; and who pursue divisive and exclusionary policies, without regard to principles of equality of opportunity, equity, justice and the rule of law.
A nation, which has the misfortune of being bedevilled by bad governance, squanders its resources and opportunities for protecting and defending the human dignity and security of the overwhelming majority its citizens. Rather, such a nation only very narrowly, if at all, satisfies the idiosyncratic and greedy aspirations of a small clique of the ruling elite and their clients to the detriment of collective needs and aspirations of all its citizens. In such a nation state, socio-economic, and democratic development on the trajectory of liberal / representative democracy, is obstructed and subverted by reckless, insensitive and self-serving ruling cliques and their clients.
In such a situation, the prospects for socioeconomic and democratic development are only possible and realisable, if the imperatives of good governance are recognised, nurtured and entrenched, in spite of the senseless proclivities of the ruling / 'governing classes.'
Philosophical and Theoretical Foundations of Representation Democracy
Liberal / representative democracy is premised on the theoretical and philosophical postulation that in modern nation-states, citizens should freely choose / elect their representatives into elective positions of leadership in the governance institutions, notably the executive, legislative and sometimes even judicial, branches of government. For the purpose of choosing representatives, modern nation-states are divided into electoral constituencies and citizens in each constituency elect one or more persons from among themselves to represent them in the governance organs and institutions of their country at all levels, national, state and local. Those elected are said to be granted a mandate to act on behalf of the other citizens, the electorate, while occupying the positions into which they have been elected. Representatives are elected for a defined tenure (for example 4-, 5-, or 7- year tenure), mostly renewable, and regularly validated through periodic elections or withdrawn through recall elections.
Similarly, in this theoretical and philosophical postulation, political parties play the role of interest aggregation and articulation, they organize citizens on the basis of the aggregated interests, and they select, recruit and field candidates for elections based on those aggregated and articulated interests, which are presented as political parties' electoral platform/manifestoes. Once elected, representatives are expected to act in accordance with these articulated interests.
In addition, elections are perceived as necessary for choosing good representatives who help to nurture good democratic governance, in terms of efficient and effective delivery of public goods and services to the public, and especially with regards to protecting and advancing human dignity, as well as human security in all its ramifications. Similarly, it is perceived that electoral integrity gives rise to good quality choice of representatives, when those who prepare for, and conduct, elections are seen to be independent, impartial, non-partisan, professional, competent and efficient, and the conduct of the elections is perceived nationally and internationally to be credible. Other necessary requirements for electoral integrity are: strict adherence to the electoral legal framework by all those involved in the electoral process, from political parties, to candidates, election officials, voters and other stakeholders; efficient and adequate logistical preparations for elections; transparent and efficient conduct of all aspects of the election; and a well secured electoral environment, which eliminates fear that can immobilize or demobilize the electorate, with regards to harassment, violence and irregular disruption of the electoral/electioneering processes.
It is the expectation that, ideally, a country that evolves within this liberal democratic tradition, would have responsible and responsive elected, representative officeholders, who would nurture, entrench, and institutionalise values, beliefs and practice of good governance, for their societal progress and development.
In reality, however, the ideal is hardly ever attained. Political culture is differentiated, character and disposition of human agency impact on historical experiences, and the quality of governance becomes differentiated. Thus, while some countries over long periods, through practice, have refined and strengthened their political culture strengthened their governance institutions, deepened their democratic development towards sustainability, in other countries, due to certain historical experiences and circumstances, have remained fragile, unstable, characterised by bad governance, and constantly threatened by the possibility of authoritarian reversal. Countries, such as Nigeria belong to this category.
Nigeria: Background and context
Nigeria in its present form is no doubt a modern-nation state, albeit of complex diversity, manufactured by the British colonialists, and it has been epileptically pursuing a 'democratic development' trajectory, of the liberal democratic tradition. This commenced with precolonial and post-colonial governance institutions and processes, until 1966 when the military took over power from elected civilians. After prolonged authoritarian rule, the military returned the country on the same liberal democratic development trajectory, with slight modification, i.e., from the British type parliamentary system of government (1946 – 1966), to the American type presidential system of government (from 1979 – 83), and indeed for the past 23/24 years, since 1999.
During this period, neither desirable democratic development nor good governance have been institutionalised and entrenched, except perhaps, arguably, in the short period 1960 – 1966. In particular, in the period since return to civil rule in 1999, the quality of Nigeria's governance and democratic development seems to have deteriorated. While Nigeria seems to have evaded a total slide back into authoritarian rule in the past 24 years, it has merely been muddling through socio-economic development engulfed in bad governance.
Whatever global comparative indices / measures one uses, there is no doubting that bad governance is, in general being, recklessly, 'institutionalised', if not entrenched. The country is, literally, being run aground, as illustrated by the worrisome data of high incidences of poverty, high statistics of unemployment especially among the youthful population, high rates of inflation, heightened and generalised insecurity, and acute threats to human security generally. As Table 1 illustrates, Nigeria ranks lowly on many of these comparative ranking variables. Similarly, even in comparison to other countries in the ECOWAS, West African sub-region, as Tables 2 and 3 illustrate, Nigeria's comparative ranking, with regards to democracy, and perception of electoral integrity, is not at all impressive.
Table 1: Nigeria's Ranking and Scores in Global Indices of Democracy, Governance, Freedom, Corruption, Human Development, Electoral Integrity, Quality of Life, Security, Etc.
S/no.
Global Index
Ranking among number of countries measured
Score (measured over 100; or or over 10 or 1)
1.
Corruption Perception Index (CPI)
146/179
26
2.
Censorship Index
115/180
35.63
3.
Democracy
109/167
4.2
4.
Ease of Doing Business
131/190
56.9
5.
Fragile State Index
14/178
97.3
6.
Gender Gap Index
128/153
0.635
7.
Human Freedom Index
Partly Free
48
8.
Ibrahim Index of African Governance
33/54
47.9
9.
Human Development Index
158/189
0.534
10.
Organized Crime Index (African)
1/54
7.65
11.
Perception of Electoral Integrity
53
12.
Multidimensional Poverty Index (MPI)
0.254
13.
Quality of Life (PQLI)
82/82
54.91
14.
Religious Freedom Index
127/160
35.50
15.
Insecurity / Global Peace Index
143/163
16.
Global Hunger Index (GHI)
103/121
27.3
Sources/References
1. UNDP and Oxford Poverty and Human Development Initiative (OPHI). The 2020 Global Multidimensional Poverty Index (MPI)
2. Global Initiative Against Organized Crime. Organized Crime Index. Africa2019.
3. 2020 World Press Freedom Index.
4. Freedom House. Freedom in the World 2020.
5. World Bank. Doing Business 2020.
6. Transparency International. The Corruption Perception Index.
7. World Economic Forum. Global Gender Gap Report 2020.
8. Mo Ibrahim Foundation. 2019 African Governance Report.
9. Electoral Integrity Project. 2019. Electoral Integrity Worldwide 2012 – 2018.
10. UNDP. 2019. Human Development Report.
10. Foundation for the Advancement of Liberty. World Index of Moral Freedom.
11. Fund for Peace. Fragile States Index 2020.
12. Quality of Life Index by Country.
13. Economist Intelligence Unit (EIU). Democracy Index 2020
14. 2022 Global Peace Index.
15. Global Hunger Index 2022
TABLE 2: ECOWAS COUNTRIES RANKING IN EIU DEMOCRACY INDEX 2020
Rank
Country
Political Regime Type/Classification
Index
1.
Cabo Verde
Flawed Democracy
7.65
2.
Ghana
Flawed Democracy
6.50
3.
Senegal
Hybrid Democracy
5.67
4.
Liberia
Hybrid
5.32
5.
Sierra Leone
Hybrid
4.86
6.
Benin
Hybrid
4.58
7.
The Gambia
Hybrid
4.49
8.
Cote d'Ivoire
Hybrid
4.11
9.
Nigeria
Hybrid
4.10
10.
Mali
Authoritarian
3.93
11.
Burkina Faso
Authoritarian
3.73
12.
Niger
Authoritarian
3.29
13.
Guinea
Authoritarian
3.08
14.
Togo
Authoritarian
2.80
15.
Guinea-Bissau
Authoritarian
2.63
ECOWAS REGION AVERAGE
SSA (44 Countries) AVERAGE
4.6
Source: Economist Intelligence Unit, Democracy Index 2020. Wikipedia.webarchive
TABLE 3: ECOWAS COUNTRIES RANKING ON PERCEPTION OF ELECTORAL INTEGRITY INDEX 2018 – 2019
Ranking
Country
Score
1.
Cabo Verde
71
2.
Benin
70
3.
Ghana
65
4.
Cote d'Ivoire
56
5.
Liberia
54
Guinea-Bissau
54
6.
Nigeria
53
Burkina Faso
53
Sierra Leone
53
7.
Niger
52
8.
The Gambia
50
9.
Senegal
43
10.
Guinea
42
11.
Togo
38
Source: Norris, P. and Max Gromping. Electoral Integrity Worldwide. PEI 7.0 May 2019, page 6.
Nigerian Economic Crisis: Recession, Depression, Etc.
While economists may bicker as to whether the Nigerian economy is in recession or depression, what is clear is that the Nigerian economy is engulfed in a multi-dimensional crisis, characterised by slow GDP growth rate (3.10 in 2022 compared to 3.40 in 2021); high unemployment rate (37.7% in 2022 compared to 33.3% in 2021; indeed KPMG project this to rise to 41% in 2023); humongous debt profile of N46.25 trillion in 2022, according to DMO; and high inflation rate of 22.22% in 2023, according to NBS. Other dimensions of the Nigerian economic crisis include declining productivity in the manufacturing sector, excessive reliance on imported manufactured goods in the context of rising exchange rate of the dollar and the pound against the naira; and continued dependence on revenues from the export of crude oil, which in 2022 represented 80% of national revenue.
The crisis is essentially attributable to bad governance, represented by lack of visionary planning, prioritisation and programming, lack of efficiency and effectiveness in the management of resources, an ineffective and/or inefficient regulatory framework.
Pervasive National Security Challenges
Many of the prevailing national security challenges in Nigeria are on account of poor management of complex diversity and poor governance, complicated by heightened mobilization of ethno-religious identities, especially political and electoral contestations. Thus, communal, ethno-religious, and even farmer-herder conflicts belong to this category of conflicts. Weak institutional framework for policing and general security provisioning, as well as pervasive corruption in the judiciary have all combined to heighten these security challenges. Since 2009, however, relatively newer challenges have emerged with more damaging consequences on peaceful coexistence in the country, such as the Boko Haram insurgency, militancy in the Niger Delta, IPOB irredentism in the Southeast, and cattle rustling, kidnapping for ransom in virtually all parts of the country, and banditry in the Northwest geopolitical zone. The number of recorded deaths from Boko Haram insurgency and kidnappings alone, rose from 4,633 in 2017, to 6565 in 2018, to 8340 in 2019, and 9,694 in 2020 (EONS Intelligence). While the Buhari government has claimed to have degraded Boko Haram, the inability to totally defeat their insurgency, as well as sufficiently contain the other dimensions of insecurity, which have emerged and flourished, further highlighted the crisis of governance, the collapse of the national security architecture, and the increasing failure of the state to discharge one of its main constitutional responsibility, of protecting lives and property and securing the citizens.
In the present circumstances, after 7 electoral cycles since return to civil rule in 1999, the challenges posed by bad governance are pervasive and all-encompassing. They have bequeathed on Nigeria a relatively dysfunctional system of government, which is increasingly becoming incapable of effectively and efficiently addressing the fundamental needs and aspirations of citizens, with regards to human dignity and security.
Imperatives of Good Governance
At this stage of our national democratic development, given the nature and character of the Nigerian state (as manifested at all levels, federal, state and local), bedevilled as it has been by a 'depressed' economy and systemic security challenges, and the disposition of its ruling elite, who have basically generally preoccupied themselves with the pursuit of their self-serving objectives, it is indeed necessary to discuss how best to reposition the political economy towards democratic development predicated on good, democratic governance.
Citizens of a country that is globally recognised and acknowledged to be essentially characterised by bad governance, need to understand the imperatives of good governance, and work towards bringing it about. This is the situation in which Nigeria currently finds itself.
Drawing from the extensive literature on the subject matter of governance, the essentials of good governance, which Nigeria's elected leaders / representatives, in particular, and Nigerian patriots/democrats in general, need to appropriately recognise, and take into consideration, in the striving to replace endemic bad governance with good, democratic governance, are as follows:
Providing good quality leadership: predicated on knowledge, experience, competence, integrity, vision, and selflessness
Transparency and accountability in policies and decision-making processes. This would go a long way to engender trust for government among citizens, which is essential during times of crises.
Respect for and compliance with Rule of Law. This is required to mitigate excessive impunity and executive lawlessness, which is all pervasive at all levels of governance.
Efficiency and effectiveness in the management of public resources can go a long way to free resources for prioritisation of citizens welfare and social justice to address the needs and aspirations of the most vulnerable members of society, especially in times of crises.
Participation of citizens in discussing what affects them, based on deliberate inclusivity, is necessary to ender trust, and generate additional ideas and perspectives, and citizens buy-in for addressing collective concerns
Project/programme deliverability, based on a rational, knowledge based deliberative processes should be engendered and sustained.
Careful, even visionary planning is a requirement, and should also be broadly participatory, utilizing a bottom-up approach.
Harnessing resources to address the fundamental needs and aspirations of the citizens with respect to human dignity and security
Equity, equality of opportunity, justice and fair-play, are requirements to ensure that citizens have equal rights and obligations and are treated without fear or favour.
It is noteworthy that, a 'developing' if not 'underdeveloped' nation-state, such as Nigeria, requires for its sustainable progress and development, not just "good governance", which is just merely about efficiency and delivery of public goods and services to the citizens, as popularized by the World Bank and IMF since the 1990s, as they strove to mitigate the failure of Structural Adjustment Programmes (SAP). What is most especially required is what I define as Good Democratic Governance, which is a fundamentally inclusive and participatory form of governance in which citizens, as sovereigns, are truly masters of their own destiny in determining who governs them, how they are governed and how governance addresses their fundamental needs and aspirations (see Jega 2021b). For, mere "good governance", devoid of substantive democratic content, is something that can be found even in brutal authoritarian regimes, via the avenues of "benevolent dictatorship" or "military vanguardism". However, as the experience of many countries globally has shown, especially those of the so-called "Asian Tigers" fame, mere "good governance" as conceived and promoted by the Bretton Woods institutions is, in the long term, unsustainable and must necessarily be infused with substantive democratic content.
After 21years of 'transition to democracy' with increasingly waning, if any, positive beneficial results to overwhelming majority of its citizens, Nigeria needs to reposition its democratic development away from the notion of mere "good governance", towards the more substantive and desirable notion of good democratic governance. The protection, defence and promotion of citizenship rights and citizens' human dignity and human security, should be the main purpose of governance, and the overriding activity of government, presided over or led by representatives carefully chosen and mandated by the citizens, through their active participation in elections that have credibility and integrity; elected representatives who are responsible and responsive to the needs and aspirations of those who elected them.
Conclusion
Nigeria has suffered from the grip of bad governance, especially since 1999 under civil 'democratic' rule, with serious consequences for unity, stability and sustainable socio-economic and democratic development. All hands need to be on deck to bring into effect sustainable good, democratic governance., as a panacea for socio-economic and democratic development. In essence, good governance, especially what I refer to as good, democratic governance, is necessary for would engender stability, guarantee human dignity and human security, as well as catalyse socio-economic and sustainable democratic development.
All elected officeholders need to study, understand, be able to explain, and put to good use, in practice, the essentials of good democratic governance, namely: leadership by example, transparency and accountability, engendering citizens participation in governance, selflessness, consensus-building, and responsiveness to the needs and aspirations of the citizens. Efficient and effective utilization of collective, public resources, is absolutely necessary, devoid of wastages, and personal aggrandisement. We must develop the competence and capacity to hold public office and provide the required leadership for focused planning, decision-making and policy implementation for societal progress and development.
References
Jega, A. M. 2021a. Governance, Insecurity, Poverty and Socio-Economic Development in Contemporary Nigeria: Which Way Forward?, 7th Goddy Jidenma Foundation Public Lecture. 30th November. AGIP Recital Hall, Muson Centre, 8/9 Marina Road, Onikan, Lagos.
Jega, A. M. 2021b. "Election Security and Good Democratic Governance in Nigeria", 4th Annual Senator Abiola Ajimobi Roundtable Lead Paper, Institute for Peace and Strategic Studies, University of Ibadan, 16th December, 2021.
UNDP and Oxford Poverty and Human Development Initiative (OPHI). The 2020 Global Multidimensional Poverty Index (MPI)
Global Initiative Against Organized Crime. Organized Crime Index. Africa2019.
2020 World Press Freedom Index.
Freedom House. Freedom in the World 2020.
World Bank. Doing Business 2020.
Transparency International. The Corruption Perception Index.
World Economic Forum. Global Gender Gap Report 2020.
Mo Ibrahim Foundation. 2019 African Governance Report.
Electoral Integrity Project. 2019. Electoral Integrity Worldwide 2012 – 2018.
UNDP. 2019. Human Development Report.
unescap.org. "What is Good Governance?" www.unescap.org/pdd
Foundation for the Advancement of Liberty. World Index of Moral Freedom.
Fund for Peace. Fragile States Index 2020.
Quality of Life Index by Country.
Economist Intelligence Unit (EIU). Democracy Index 2020
2022 Global Peace Index.
Global Hunger Index 2022
By Attahiru M. Jega, PhD Department of Political Science Bayero University, Kano, Nigeria
Petrol Subsidies: How Tinubu Can Save Nigeria N7trn Without Price Hike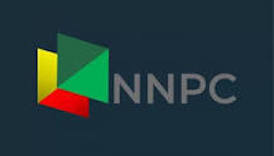 By Madaki Ameh
As the Nation awaits the inauguration of Asiwaju Bola Ahmed Tinubu as President of Nigeria on May 29th, 2023, one major apprehension of the citizens is the looming removal of Petrol subsidies, which is now a given, considering that the provisions made in the 2023 budget for PMS subsidies will run out on June 30th 2023.
As inefficient as the subsidy regime has been over the years, successive governments have always kicked the can down the road, expecting that any decision to remove the subsidy would lead to a massive uproar on the part of the citizenry and make the government unpopular from day one. No government, especially a new one with issues around its legitimacy and public appeal, would like to start governance on such a tumultuous note.
In fact, if we go down memory lane around this time in 2015 at the inception of the Buhari administration, expectations were high on the removal of fuel subsidies, as it was made a major campaign issue by the APC, with the current President dubbing it a fraud which was benefitting a few corrupt officials and would be removed immediately. Eight years down the road and in the twilight of this administration, the government realized that the issue was a much harder nut to crack, and instead of removing the subsidy as promised during their campaigns, the figures actually grew exponentially year on year, with the current provision in the 2023 budget for the full year at N7 Trillion. If this government would be bowing out of Office with its head literally bowed in shame on any issue, it would be the inexplicable sustenance of the PMS subsidy regime, which it had dubbed a fraud during electioneering campaigns but which became a total mess throughout the tenure of this administration.
One of the very first decisions President Bola Ahmed Tinubu will be forced to take on the assumption of Office would be the removal of subsidy on PMS, with all the attendant consequences for the economy. It is expected that with this decision comes spiralling inflation, cost of living and hardships for an already impoverished citizenry. But this is not necessarily so if the right principles are applied to the pricing of petroleum products.
One of the highest selling points of Asiwaju Bola Ahmed Tinubu during his campaigns for the Office of President in the 2023 elections is his penchant for innovation and engaging the best hands available to him to deliver outcomes not immediately within the contemplation of his admirers and critics, as demonstrated during his tenure as Governor of Lagos State between 1999 and 2007, when he was able to keep Lagos State afloat even when the State was receiving zero allocation from the Federation Account. This arose from a disagreement between himself and then President Olusegun Obasanjo over the creation of new Local Government Areas in Lagos State. That adversity eventually turned out to be a blessing in disguise, as it offered Lagos State, under his leadership, a rare opportunity to innovate and translate the adverse situation into a huge advantage, such that the ability of Lagos State to generate revenue from its resources were brought to the fore, with tremendous positive impacts which successive governments have latched unto to date.
No wonder he has sustained his influence in the State even after having left Office sixteen years ago and has used that to propel himself to the highest Office in the land.
On the issue of subsidies, which has been a self-inflicted injury all these years, there is yet again another opportunity for President Bola Ahmed Tinubu to show his much-touted genius by taking the bold step of halting further wastage of scarce resources on the payment of subsidies, while at the same time saving the hapless citizenry the much-anticipated hardships associated with that decision which everyone has been bracing for. It is not rocket science, as the knowledge exists that will result in the following outcomes immediately:
Total stoppage of any form of subsidies on petroleum products, thereby saving the budgeted N7 trillion or the proportion of it left after June 30th;
Zero increase in the prices of petroleum products as a result thereof;
Harmonization of the prices of all petroleum products dispensed at the pump – PMS, AGO and DPK at the same price, which will be the price currently paid for PMS or less;
Full deregulation of the Petroleum Sector for maximum profitably, employment creation and value addition to the Nigerian economy, probably for the first time in our chequered history.
The above outcomes can be achieved if we refine Nigeria's crude oil locally, irrespective of the prevailing exchange rates. Indeed, its implementation will immediately shore up the value of the Naira against all other currencies.
The big question is how can these outcomes be achieved. These will require executive decisions which only the President can take, but once taken, they will transform the Nigerian economy in ways better imagined. As the days pass, the details will form part of further engagements and knowledge sharing.
Chief Madaki O. Ameh is a Managing Partner, BBH Consulting and writes from Abuja and can be reached via his email: madakiameh@gmail.com.